COVID-19 Updates for BMRC Member Institutions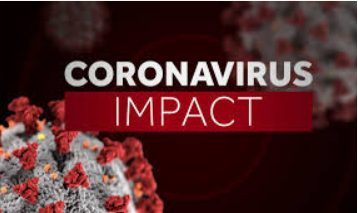 CITY OF CHICAGO COVID-19 UPDATES
The City of Chicago has continued in phase four of the "Protecting Chicago" framework--gradually resume re-opening. Please continue to check this page for resources and guidance and follow us on social media, as information changes quickly. For information on travel and business related public health orders, visit the City's COVID-19 Public Health Orders page. To find more specific COVID-19 data for the City, see the COVID-19 Dashboard page.

CHICAGO PUBLIC LIBRARY:
The Harold Washington Library Center is open daily during these hours. Prepare to visit the HWLC Special Collections and Preservation Division by first completing the Request an Appointment form.
The Vivian G. Harsh Collection @ The Woodson Regional Library is open but with restrictions. Request an appointment to visit CPL's special collections and archives. For assistance via email, write to harshcollection@chipublib.org or call (312) 745-2080 *You will receive a response within two business days. For information on all Chicago Pulbic Library locations please see our updated Reopening FAQs and Hours & Locations pages.

CHICAGO HISTORY MUSEUM
The Research Center is open! Visitors to the Research Center are asked to register in advance.We encourage you to email research@chicagohistory.org before making a reservation to ensure that an on-site visit is best for your needs. You may also call 312-642-4600. Reservations need to be received at least 48 hours in advance. Please note that the Research Center will continue to observe reduced capacity to allow for safe social distancing among researchers and staff. Six (6) spots will be made available per day.

CHICAGO STATE UNIVERSITY Archives & Special Collections
While the Gwendolyn Brooks Library at Chicago State University currently remains open only to CSU students, faculty and staff only and with retrictions. Individual reference appointments can be scheduled online. University Archives & Special Collections unit remains closed to visitors until further notice. Researchers may also browse the Finding Aids & Catalog or search the Digital Collections. Archives staff continue to work remotely to support research needs, however. Please contact the Archives staff directly via phone during the Library's fall semster hours at 773-995-2246 or via e-mail at csu_archives@csu.edu for further assistance between 9 am and 4 pm Monday - Friday.

COLUMBIA COLLEGE CHICAGO
Archives & Special Collections & the Center for Black Music Researchare open to Columbia College Chicago faculty, staff, current students & I-share users. Remote services, online research sessions, and digital offerings are available to all. contact us!

THE DuSABLE MUSEUM
CLOSED with no targeted reopening date at this time per the main website. You may EMAIL staff via info@dusablemuseum.org or call (773) 947-0600.

DEPAUL UNIVERSITY SPECIAL COLLECTIONS & ARCHIVES
Due to the ever-evolving COVID-19 pandemic, Special Collections & Archives remains closed. Researchers seeking assistance shoud complete our online form. Additional updates are available via the library's COVID-19 guide on the main library website.
DOMINICAN UNIVERSITY ARCHIVES
Only current Dominican University students, faculty and staff will be allowed in the library in accordance with density guidelines. For Archives related research assistance please contact the staff via email at archives@dom.edu or call 708-524-6873 or 708-524-6880.

ILLINOIS INSTITUTE of TECHNOLOGY LIBRARIES
The Galvin Library will be open with reduced hours in order to provide responsible continuation of services to students, faculty, and staff during the COVID-19 virus.  More details are available via the Service Continuation guide. For remote assistance and more information email archives@iit.edu or call 312.567.5993. Also see the Special Collections and Archives website to access online finding aids and resources.

LOYOLA UNIVERSITY ARCHIVES & SPECIAL COLLECTIONS
Due to the COVID-19 global pandemic, Loyola Archives & Special Collections staff have limited hours on campus according to the University's policies on de-densification and social distancing. The best way for Special Collections staff to provide the greatest amount of access to collections for spring 2021 is via remote access. Further information is available under our COVID-19 Updates. Please use the Ask the Archivist form to submit reference questions during our usual hours, Monday-Friday from 8:00 AM to 4:30 PM.

THE NEWBERRY LIBRARY
On Tuesday, March 2, the Newberry will reopen its reading rooms, galleries, and bookstore. The reading rooms will reopen by appointment. Due to capacity limits, we may not be able to accommodate all appointment requests, but we'll do our best. We ask that you submit your appointment request online at least five business days in advance of your visit. In compliance with an emergency travel order issued by the Chicago Department of Public Health, visitors arriving from outside Illinois must take certain safety measures before visiting the Newberry. There are also myriad ways to connect with us online. Take a look at Explore the Newberry Online. Please visit newberry.org/covid19 for updates regarding library operations. If you need virtual assistance with your research, Newberry reference librarians are here to help. Contact us at reference@newberry.org.

NORTHWESTERN UNIVERSITY LIBRARY
For access to materials from McCormick Library of Special Collections and University Archives, please contact specialcollections@northwestern.edu to set up an appointment. All other non-circulating materials can be requested via NUsearch. Non-circulating materials can be used at reservable study spaces by appointment. You may also search the African American Studies – Archives site. For more information and updates see NU Library's COVID-19 Library Updates page.

OAK PARK PUBLIC LIBRARY
The Main Library open-to-the-public hours returning to Mondays through Saturdays, 10 am-6 pm. Branch libraries remain closed. Learn more about the OPPL's grab-n-go services at the Main Library digital library, virtual support and services. You may also search collections and browse the local history & genealogy section, as well.

REBUILD FOUNDATION
All Rebuild sites are temporarily CLOSED to the public due to COVID-19 Click here for our virtual community offerings. Learn more about the Archive House

ROOSEVELT UNIVERSITY
The libraries are now open physically and will continue to operate online to support Roosevelt University students, staff, and faculty. Please review their COVID-19 Services page for specific limitations. External researchers should contact the University Archivist, Laura Mills at lmills@roosevelt.edu or CALL 312-341-2280 for more information.

SHOREFRONT LEGACY CENTER
Currently the Center is CLOSED except on Saturdays from 10:00 AM – 2:00 PM You may CALL 847.864.7467 for questions and assistance.

UNIVERSITY of CHICAGO LIBRARY
The Special Collection Research Center (SCRC) reading room is open by appointment only to current University of Chicago faculty, students, and staff. Learn more about the digital collections and resources in Special Collections. Submit a query online using the SCRC CONTACT FORM

UNIVERSITY OF ILLINOIS at CHICAGO LIBRARY
The Special Collections and University Archives reading rooms are OPEN to faculty, students and staff, but on a limited basis. Reservations are required. Please request your appointment at least 72 hours in advance. Use the SCUA ADVANCED RESERVATIONS ONLINE FORM to schedule your visit. Learn more about visiting and requesting an appointment. If you have additional questions, please email lib-spec@uic.libanswers.com.