COVID-19 Updates for BMRC Member Institutions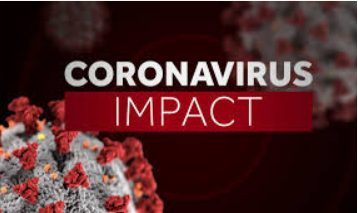 CITY OF CHICAGO COVID-19 UPDATES
Effective August 20, 2021, masks are required in all indoor public settings for everyone 2 years of age and older, regardless of vaccination status. Learn more. The City of Chicago entered phase five of the "Protecting Chicago" framework on Friday, June 11. We continue to mobilize every resource at our disposal and collaborate with national, state and local partners to develop a comprehensive and coordinated response to the virus. Please continue to check the City's Coronavirus Response webpage for resources and guidance and follow on social media, as information changes quickly. For information on travel and business related public health orders, visit the City's COVID-19 Public Health Orders page. To find more specific COVID-19 data for the City, see the COVID-19 Dashboard page.

CHICAGO PUBLIC LIBRARY:
The Chicago Public Library welcomes you back to the library. Know that there will be some limits at the library during Phase V: Protect Chicago. The CPL's special collections are available by appointment during this time. Request an appointment to access Special Collections at The Harold Washington Library Center, Vivian G. Harsh Research Collection at Woodson Regional Library, and Northside Neighborhood History Collection at Sulzer Regional Library. Staff are available to help with questions via phone, email and Ask a Librarian. For information on all Chicago Public Library locations please see our updated Reopening FAQs and Hours & Locations pages.

CHICAGO HISTORY MUSEUM
As of December 31, the Abakanowicz Research Center is closed to visitors until further notice. There are still many ways to engage with our staff and collections online.You may refer to the following links to stay engaged virtual programming for January & February online events or the winter calendar for adult education classes. If you are a researcher, you may also explore the Online Research Resources, including the Encyclopedia of Chicago and the image licensing portal to plan and conduct some research from a distance.Feel free to Email the Newberry reference librarians for virtual research assistance.

CHICAGO STATE UNIVERSITY Archives & Special Collections
University Archives, Records Management, and Special Collections at Chicago State University has resumed in-person services for both the CSU community as well as the general public. Due to COVID-19, we are open at limited capacity and adhering to strict enforcement of social distancing measures. We strongly encourage all researchers to schedule an appointment. Plan a visit or request reproductions of materials by contacting ARMS staff at csu_archives@csu.edu. at 773-995-2246 between 9 am and 4 pm Monday - Friday.

COLUMBIA COLLEGE CHICAGO
Archives & Special Collections and the Center for Black Music Research are open to researchers by appointment. Learn more via the Researcher Services webpage. If you have questions, please contact the staff directly: archives@colum.edu.

THE DuSABLE MUSEUM
Reopened on June 19th. Access to archival collections is unknown. You may email staff via info@dusablemuseum.org or call (773) 947-0600.

DEPAUL UNIVERSITY SPECIAL COLLECTIONS & ARCHIVES
Special Collections and Archives is open to researchers for in-person appointments. Appointments are required 48 hours in advance of your visit. In order to make your experience more productive, researchers are encouraged to review information about our collections by exploring finding aids, bibliographies, and the library catalog. During the month of December, Special Collections and Archives is offering research appointments on the 7th, 8th, 9th, and 10th only. The reading room will be closed other days in December to allow staff to concentrate on physical processing projects that accumulated during closures and periods of reduced staffing this past year. Tuesday - Friday open hours will resume in January 2022.
DOMINICAN UNIVERSITY ARCHIVES
Only current Dominican University students, faculty and staff will be allowed in the library in accordance with density guidelines. For Archives related research assistance please contact the staff via email at archives@dom.edu or call 708-524-6873 or 708-524-6880.

ILLINOIS INSTITUTE of TECHNOLOGY LIBRARIES
University Archives and Special Collections is open Monday - Friday, 1- 5 pm. See the University Archives and Special Collections website to access online finding aids and resources. We can answer some simple research inquires over email at archives@iit.edu, however many projects require visiting the archives in person. If you are unable to visit, we do have some digital exhibits and online resources that may help to answer your question.

LOYOLA UNIVERSITY ARCHIVES & SPECIAL COLLECTIONS
Due to the COVID-19 global pandemic, Loyola Archives & Special Collections staff have limited hours on campus according to the University's policies on de-densification and social distancing. The best way for Special Collections staff to provide the greatest amount of access to collections is via remote access. Further information is available under our COVID-19 Updates.LEARN MORE

THE NEWBERRY LIBRARY
Appointments are no longer needed for visits to the Newberry. You may use the online form to contact a librarian or call (312) 255-3506. If you need virtual assistance with your research, contact Newberry reference librarians at reference@newberry.org. Please visit newberry.org/covid19 for updates regarding library operations.
NORTHERN ILLINOIS UNIVERSITY
NIU's Special Collections and Archives are currently only serving researchers by email at this time. Please send questions to rhcua@niu.edu.
NORTH PARK UNIVERSITY
The Johnson Archives and Special Collections is currently open to researchers by appointment Monday through Friday from 9:30am-5pm, excluding holidays and university closures. Please contact Andrew Meyer to make an appointment.

NORTHWESTERN UNIVERSITY LIBRARY
The McCormick Library of Special Collections and University Archives is open Monday through Friday 9am-4:30pm for appointments. Plan a visit here or request reproductions of materials by creating a user account and filling out the online request form. You may also email specialcollections@northwestern.edu with questions. Also see the Melville J. Herskovits Library of African Studies to seek additional special collections and archives materials. The African American Studies – Archives guide should also be helpful. For coronavirus updates see NU Library's COVID-19 Library Updates page.

OAK PARK PUBLIC LIBRARY
The Main Library is open Mondays-Thursdays, 9 am- 9pm, 9–6 pm Fridays, 9–5 pm Saturdays and 12–5 pm Sundays. All floors are open for safe materials browsing; masks are required and hand sanitizer is provided throughout the building Learn more about the digital library and virtual support and services. You may also check special collections and browse the local history & genealogy section, as well.

REBUILD FOUNDATION
Temporarily CLOSED to the public due to COVID-19 Click here for our virtual community offerings.

ROOSEVELT UNIVERSITY
The Roosevelt University Archives is located in the Murray-Green Library on the Downtown Campus and is available by appointment from 9:00am-4:00pm, Monday through Friday (except university holidays). Please contact University Archivist Laura Mills at lmills@roosevelt.edu or 312-341-2280 for more information.

SHOREFRONT LEGACY CENTER
The Center is open to the public. Masks and social distancing are encouraged. You may CALL 847.864.7467 for questions and assistance.

UNIVERSITY of CHICAGO LIBRARY
The Hanna Holborn Gray Special Collection Research Center reading room is open by appointment to all researchers. Research appointments are available in morning or afternoon blocks. Requests for materials should be submitted at least one business day before appointments. Appointments will open up two weeks in advance on a rolling basis throughout the quarter. Check reading room access online before using the reservation system to make an appointment. Researchers needing to make travel plans are welcome to Contact SCRC staff about possible reservations further out.

UNIVERSITY OF ILLINOIS at CHICAGO LIBRARY
The reading rooms at Daley Library and the Library of the Health Sciences are open to all researchers, but with COVID19 restrictions in place. Visits require a minimum of 24 hr advanced registration. Use the UIC SCUA Patron Registration Form to schedule an appointment. SCUA Daley will be open by appointment only between 10 a.m. to 4 p.m, Monday-Wednesday and Friday. Thursday will be 11 a.m. to 4 p.m. SCUA LHS will be open by appointment only between 10 a.m. to 4 p.m., Monday-Friday. If you have additional questions, please email lib-spec@uic.libanswers.com.