UPDATES on CLOSURES and REOPENING PLANS for BMRC Member Institutions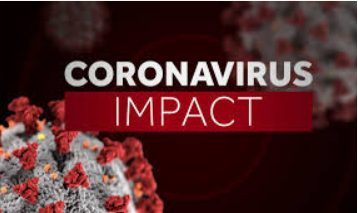 CITY OF CHICAGO COVID-19 UPDATES
The City of Chicago is currently in Phase Four: "Gradually Resume." Please visit the website linked above for more information.

CHICAGO PUBLIC LIBRARY
Most CPL locations have reopened. Please see our updated Reopening FAQs and Hours & Locations for more information.

CHICAGO HISTORY MUSEUM
The Research Center is OPEN with new hours—Tuesday through Friday 12:00-3:30pm. The staff is capping appointments at 8 per day. Call 312-642-4600. More information available at Museum & Research Center Requirements

CHICAGO STATE UNIVERSITY Archives & Special Collections
While other units within the CSU Library opened as of August 24, 2020, the Archives & Special Collections unit remains closed to visitors until further notice. Researchers may browse the Finding Aids & Catalog or search the Digital Collections. For further assistance, contact the archives staff directly via phone: 773-995-2246 or e-mail: csu_archives@csu.edu

COLUMBIA COLLEGE CHICAGO
Special Collections and Archives is CLOSED for in person visits this summer, but staff will assist you by email via archives@colum.edu.
Also see the Center for Black Music Research and their email request form.

THE DuSABLE MUSEUM
CLOSED with no targeted reopening date at this time per the main website. See Collections & Archives. You may also email: info@dusablemuseum.org or call (773) 947-0600

DEPAUL UNIVERSITY SPECIAL COLLECTIONS & ARCHIVES
The Reading Room is currently CLOSED. Updates are available on the library's COVID-19 guide or Contact Staff for questions and limited assistance.
DOMINICAN UNIVERSITY ARCHIVES
OPEN Monday – Friday by appointment only. For assistance please contact 708-524-6873 or 708-524-6880 or email archives@dom.edu

ILLINOIS INSTITUTE of TECHNOLOGY LIBRARIES
CLOSED due to Covid-19. See our guide for services and resources that are available: Service Continuation Also see Special Collections and Archives. For questions and further assistance, please email library@iit.edu

LOYOLA UNIVERSITY ARCHIVES & SPECIAL COLLECTIONS
CLOSED to all in-person researchers. Archives staff are teleworking and are available to answer reference questions during our usual hours, Monday-Friday from 8:00 AM to 4:30 PM. Please use the Ask the Archivist form to submit reference questions.

THE NEWBERRY LIBRARY
Starting Tuesday, August 25, reading rooms will be open to researchers by appointment. Anyone who is at least 14 years old and curious about the humanities is invited to use our
collection. Please note, however, that appointment slots are limited while we observe social distancing in the reading rooms. Learn about making an appointment. Also see the
Welcome Back webpage You may also contact a librarian for specific questions using the online form provided or call the reference desk at (312) 255-3512.

NORTHWESTERN UNIVERSITY LIBRARY
CLOSED Staff are working remotely. Search the African American Studies – Archives site. Contact specialcollections@northwestern.edu for assistance. For more information on remote resources and services, see the COVID-19 Library Updates page.

OAK PARK PUBLIC LIBRARY
Main Library OPEN with specific capacity limits. There is no indication on the website that Special Collections & Archives has reopened. Learn more at Location & Hours and FAQs and Current Updates See also:Search Collections Local History & Genealogy

REBUILD FOUNDATION
All Rebuild sites are temporarily CLOSED to the public due to COVID-19 Click here for our virtual community offerings. Learn more about the Archive House

ROOSEVELT UNIVERSITY
The physical libraries are CLOSED. Please review their COVID-19 Services page or contact University Archivist Laura Mills at lmills@roosevelt.edu or 312-341-2280 for more information.

SHOREFRONT LEGACY CENTER
CLOSED except Saturdays 10:00 AM – 2:00 PM Call 847.864.7467 for questions and assistance.More information

UNIVERSITY of CHICAGO LIBRARY
Special Collections is CLOSED. Online services continue See also SCRC Digital Collections. Submit a query online using the SCRC Contact Form

UNIVERSITY OF ILLINOIS at CHICAGO LIBRARY
Special Collections and University Archives is currently CLOSED. Online Chatis available Mon- Fri, between 7:30am – 7:00pm. Ask an Librarian/Archivist

VIVIAN HARSH COLLECTION, WOODSON REGIONAL LIBRARY
OPEN but access is by appointment only. Request an appointment to visit CPL's special collections and archives. For assistance email: harshcollection@chipublib.org
or call (312) 745-2080 *You will receive a response within two business days.