Comparative Practices in New Play Development, Conversant with Chicago's Black Arts Movement by BMRC 2022 Fellow, Paul Michael Thomson
August 10, 2022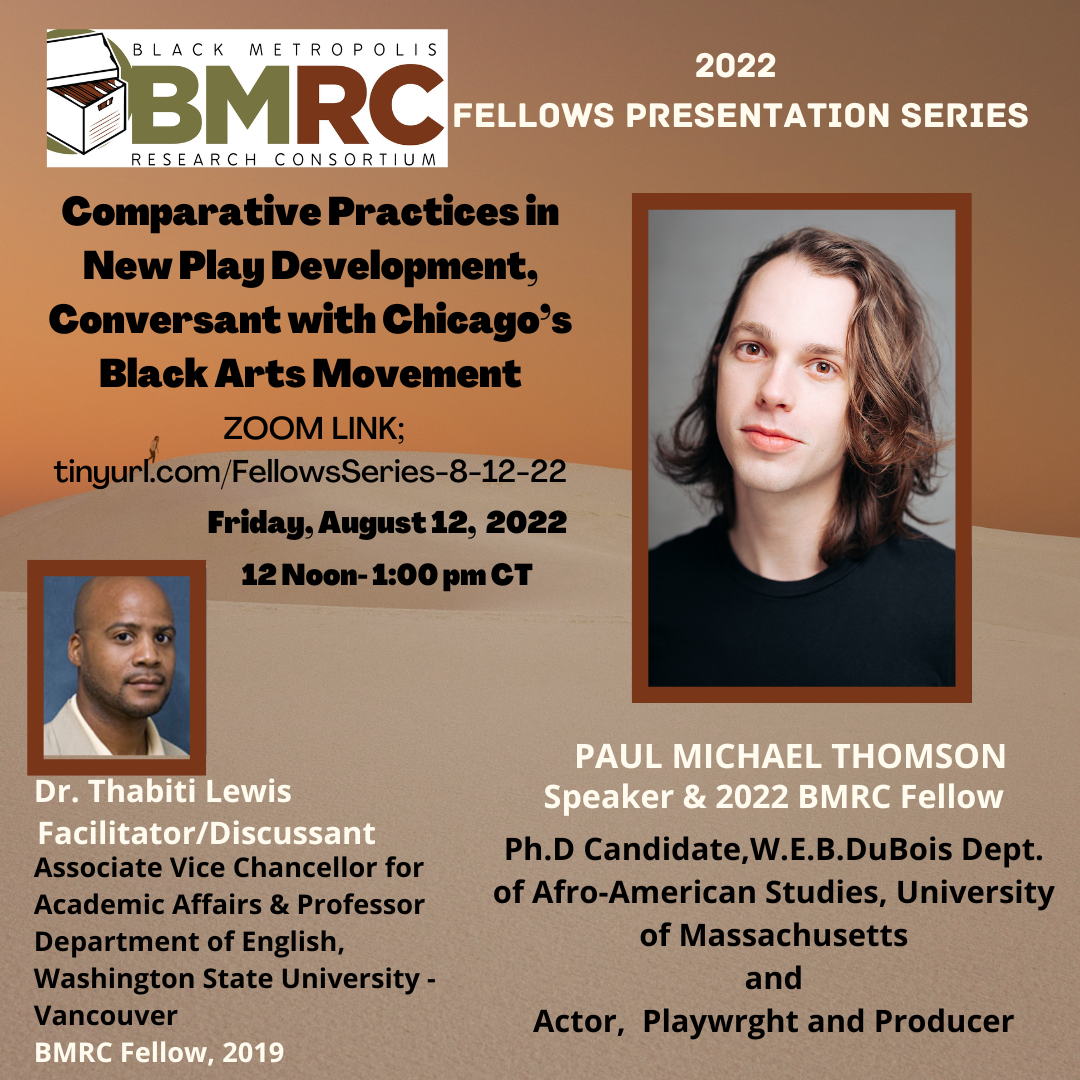 DATE: Friday, August 12, 2022
TIME: 12:00-1:00pm CT
LOCATION: Online at tinyurl.com/FellowsSeries-8-12-22

The 1960s and 70s saw the birth of some of the most nationally-revered theatres in the Chicago landscape: Val Gray Ward's Kuumba Theatre Company, the first theatre by and for Black people in Chicago; ETA, Creative Arts Foundation, dedicated to a Black theatrical aesthetic; Victory Gardens Theater, a Tony Award-winning hub for world-premieres and new play development; the still-thriving Black Ensemble Theater, led by Jackie Taylor for over forty-five years; the multiracial performance group Free Street Theater; and more. Because these theatres' first years in operation coincided with the timeframe of the Black Arts Movement in Chicago, and because they developed and produced the work of Black playwrights, robust research is needed to determine the ways in and the extent to which these institutions intersected with or were influenced by the movement itself. Thomson's research dives into the BMRC archival collections to create a dialogic space wherein Black playwrights and the theatres who developed their work are in conversation, revealing the institutional nuances in supporting Black creativity.
Join us for this presentation and other 2022 BMRC Fellow presentations!