BMRC 2021 Annual Meeting & Biannual Newsletter
July 8, 2021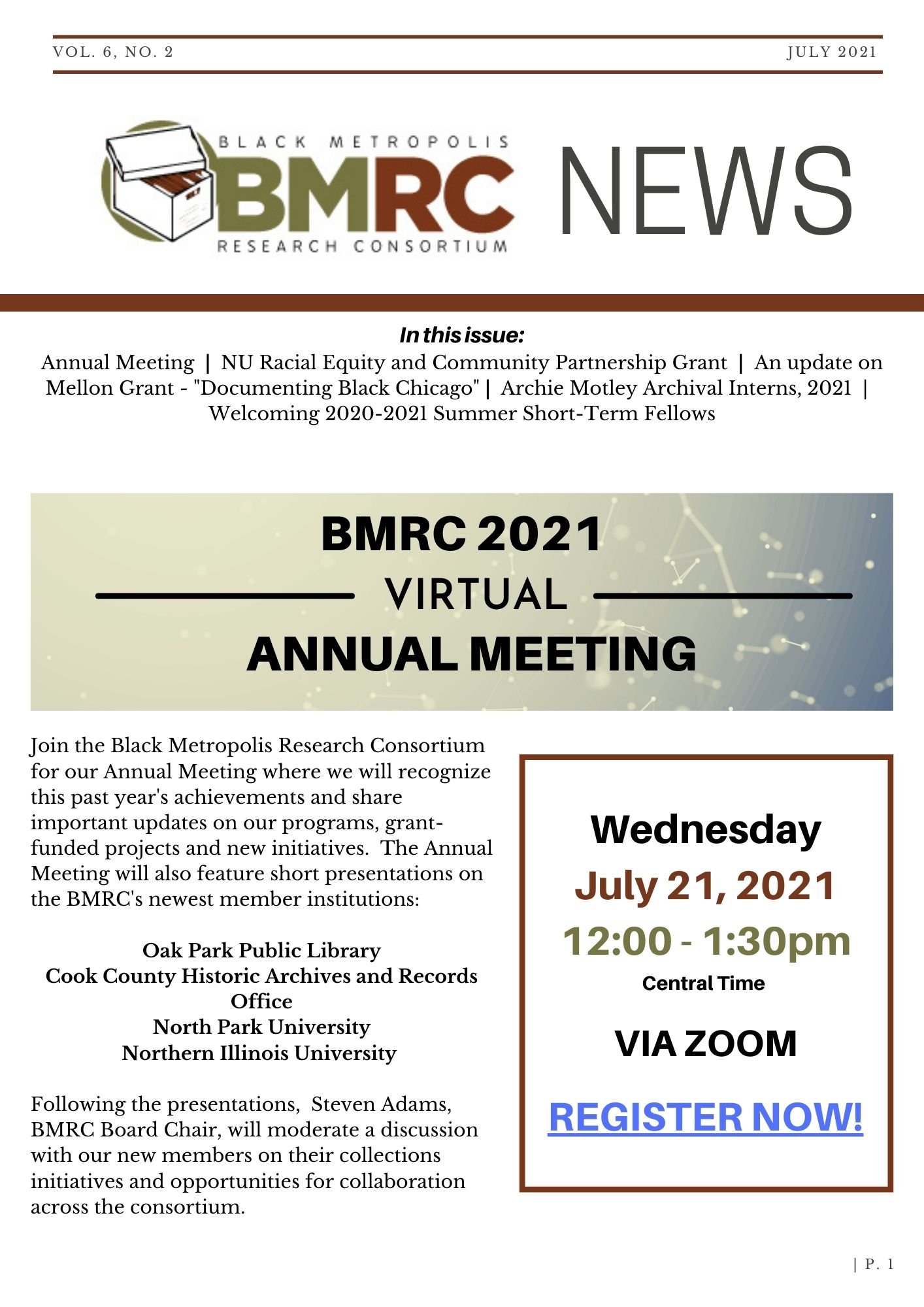 Wednesday, July 21, 2021 from 12:00-1:30pm
Join us for the Black Metropolis Research Consortium's Annual Meeting as we recognize the achievements of this past year and provide updates on our programs, new collections portal, upcoming archiving workshops and new initiatives.
The meeting will also feature brief presentations by representatives from the BMRC's newest member institutions, followed by a panel discussion moderated by BMRC Board Chair, Steven Adams (Northwestern University).
Panelists include:
Leigh Tarullo, Director of Collections at Oak Park Public Library
Skyla Hearn, Manager of Archives for Cook County Historic Archives and Records Office
Andrew Meyer, Director of Archives, North Park University
Gwen Gregory, Associate Dean for Collections Management at Northern Illinois University Libraries.
For a sneak peak at what we've been up to, download and read the latest issue of our biannual newsletter, the July 2021 BMRC NEWS.