EVENT: Final 2022 Fellows Talk on Harold Washington - by Richard D. Benson, Ph.D.
November 7, 2022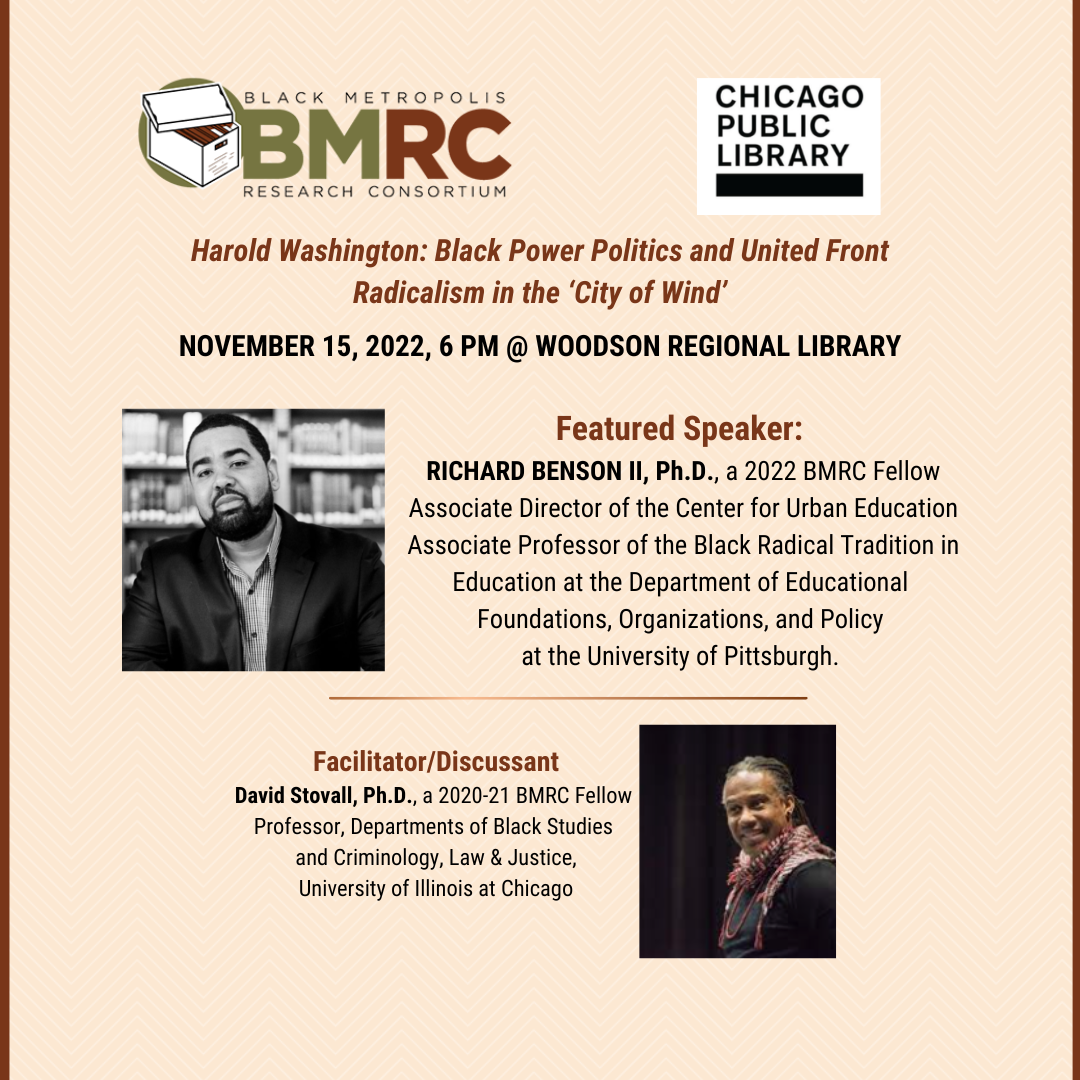 Tuesday, November 15, 2022, 6:00pm
Woodson Regional Library - Auditorium
Free and open to the public.
---
The BMRC, the CPL-Woodson Library, and the Vivian G. Harsh Research Collection invite you to join us for what promises to be a high-spirited presentation and discussion about Chicago's first Black mayor, Harold Washington, 35 years after his passing in November 1987. Richard Benson, Associate Professor of the Black Radical Tradition in Education at the University of Pittsburgh is our featured speaker. The discussion to follow will be led by David Stovall, Ph.D., Professor of Black Studies and Criminology, Law & Justice, University of Illinois at Chicago
Note: This is an in-person event.