BMRC ARCHIVES PORTAL
Discover Collections on Black Experiences
Discover the unique collections on Black experiences freely available to you in libraries, museums, archives, and other organizations in the Chicago area, through the Black Metropolis Research Consortium (BMRC) Archives Portal.
CHOOSE YOUR PORTAL PATH: Use keywords in the search box at the top of the page, browse a category, or click on one of the boxes BELOW: Curated Topic, online exhibit, or the "Try a Term" feature, where a new topic, place, or person appears when you refresh or re-visit this page.
Look for location and contact information on the collection finding aids/guides to find your way to the archives.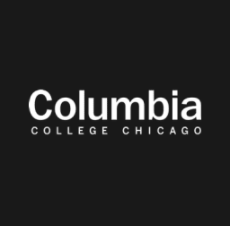 Member Highlight
Center for Black Music Research, Columbia College Chicago
Columbia College Chicago's Archives and Special Collections now manages the Center for Black Music Research collections, which encompass a variety of materials and collections on global manifestations and developments of Black music, including records of organizations like the National Association for Negro Musicians, scores, sound and moving image recordings, sheet music, and the personal papers of individual composers and musicians, as well as of pioneering scholars in the field like Dominique-Rene de Lerma and Eileen Southern.
The College Archives is currently in the process of reviewing and standardizing CBMR finding aids. Until this process is complete, please consult Columbia's Digital Commons site for up-to-date guides as they are uploaded. Collection-level records in the Portal from the BMRC's Survey Initiative and Color Curtain Processing Project will provide links to the complete finding aids available online.
View collections from Center for Black Music Research, Columbia College Chicago
About the BMRC
The Black Metropolis Research Consortium (BMRC) is a Chicago-based membership association of libraries, universities, museums, community/arts organizations and other archival institutions. The BMRC's mission is to connect all who seek to document, share, understand and preserve Black experiences.
It is the vision of the BMRC to be essential to promoting discovery, preservation, and use of Black historical collections. Through consortial programs, the BMRC aids in expanding broad access to its members' holdings of materials that document African American and African diasporic culture, history, and politics, with a specific focus on materials relating to Chicago.