BMRC ARCHIVES PORTAL
Discover Collections on Black Experiences
Discover the unique collections on Black experiences freely available to you in libraries, museums, archives, and other organizations in the Chicago area, through the Black Metropolis Research Consortium (BMRC) Archives Portal.
CHOOSE YOUR PORTAL PATH: Use keywords in the search box at the top of the page, browse a category, or click on one of the boxes BELOW: Curated Topic, online exhibit, or the "Try a Term" feature, where a new topic, place, or person appears when you refresh or re-visit this page.
Look for location and contact information on the collection finding aids/guides to find your way to the archives.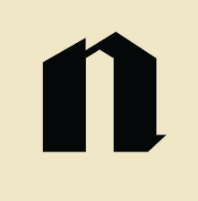 Member Highlight
Newberry Library
Newberry Library is an independent research library that collects, preserves, and makes accessible 15,000 linear feet of historic materials. Black collection strengths at the Newberry include the Ann Barzel Dance Research Collection, the Pullman Railroad Employment Records, and the Illinois Writers' Project Papers, that are related to Arna Bontemps. Newberry Library's reading rooms are open by appointment on Tuesdays through Fridays from 10:00am-1:00pm and 1:30pm-4:00pm. Appointments must be requested at least 5 business days in advance, and it is not guaranteed that all requests will be approved. Accessibility options at this repository include ramps, elevators, automatic doors, quiet study areas with lighting adjustments, wheelchair-accessible toilets, braille on signage, and enlargers for fine print books. Learn more about this repository here.
View collections from Newberry Library
About the BMRC
The Black Metropolis Research Consortium (BMRC) is a Chicago-based membership association of libraries, universities, museums, community/arts organizations and other archival institutions. The BMRC's mission is to connect all who seek to document, share, understand and preserve Black experiences.
It is the vision of the BMRC to be essential to promoting discovery, preservation, and use of Black historical collections. Through consortial programs, the BMRC aids in expanding broad access to its members' holdings of materials that document African American and African diasporic culture, history, and politics, with a specific focus on materials relating to Chicago.