Black Designers - Shaping the World We Live In
BLACK DESIGNERS: SHAPING THE WORLD WE LIVE IN is a small-scale online exhibit by the Black Metropolis Research Consortium, presenting a select set of highlights from collections on Black designers held at some of our member institutions. Many more artists, designers, illustrators, cartoonists, architects, collectors, artist organizations, and galleries are documented in these archives at museums, university archives and special collections, libraries, and community organizations around the Chicago area.
DESIGNS BY CHARLES HARRISON, born 1931.
Portable Phonograph. Sears Code Dept. 817 Industrial Design. Title: Portable Phono; Designer: C.A. Harrison; Date 8-7-72; "Design Only - Not For Production" Image identifier: CHDC_0000_00_01_019_001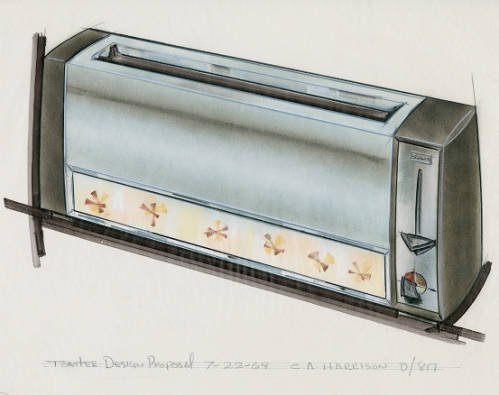 Toaster design proposal; 7-22-68; C. A. Harrison; D/817. Image identifier: CHDC_0000_00_01_026_002
From the Charles Harrison design papers, Special Collections and University Archives, University of Illinois Chicago.
DESIGNS BY EMMETT MCBAIN, b. 1935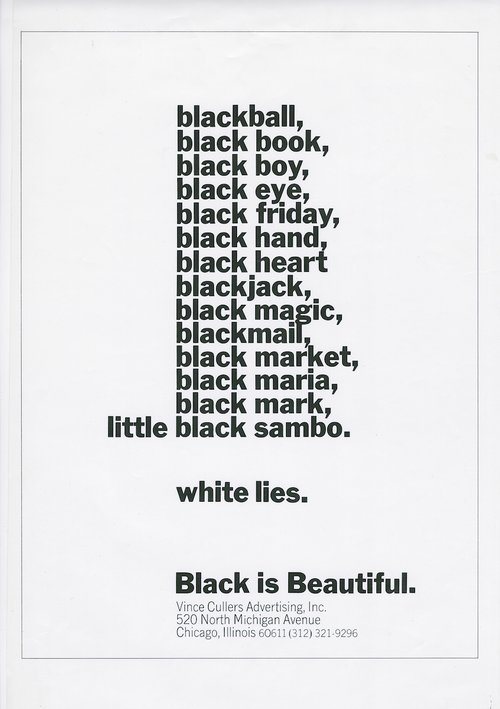 Graphic design for ad/poster "Black is Beautiful". For Vince Cullers Advertising Inc. circa 1968. Image identifier: EMCB_0002_001_001
"Voter Registration Manual: How to use Marketing, Media, Advertising & Precinct Coordination to register voters." Image identifier: EMCB_0002_0018_001_01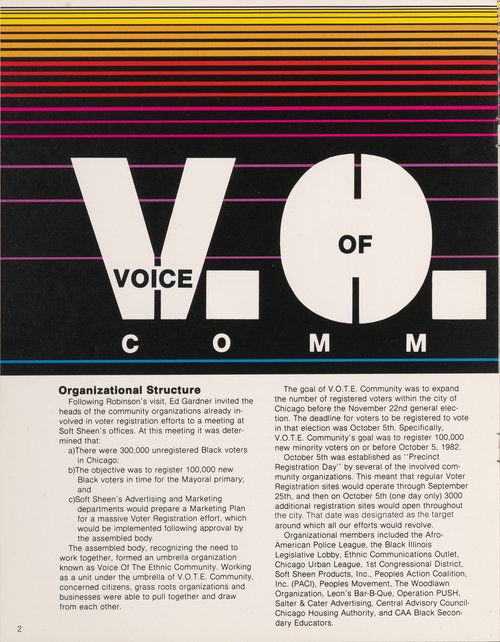 Booklet published by Soft Sheen Products, 1983. Image Identifiers: EMCB_0002_0018_001_04 and _05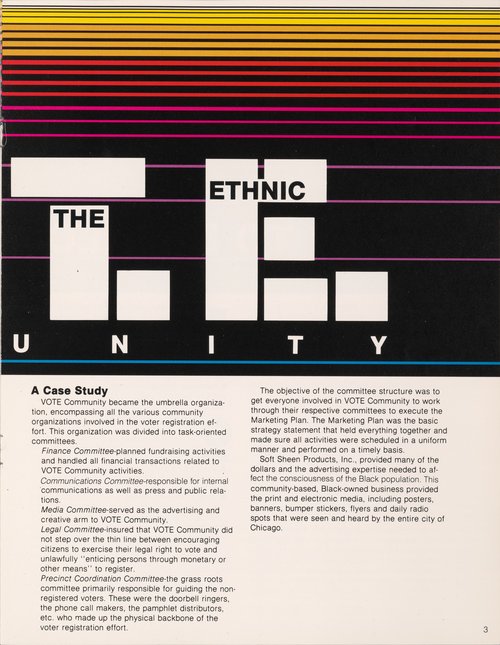 Graphic design by Emmett McBain. From the Emmett McBain design papers, Special Collections and University Archives, University of Illinois Chicago.
DESIGN BY EUGENE WINSLOW, 1919-2001
A Century of Negro Progress Exposition, Official Souvenir Program cover, 1963. Graphic Design by Eugene Winslow.
Image Courtesy of the Rare Books Collection at the Hanna Holborn Gray Special Collections Research Center, University of Chicago Library.
DESIGN BY DAPHNE MAXWELL REID, born 1948
Sewing pattern/clothing design by Daphne Maxwell Reid for McCall's designs "Suddenly You're Sewing" line, cover image. Daphne Maxwell Reid Papers, Northwestern University Archives
---
More Black designer collections at the University of Illinois at Chicago (UIC) - and beyond!
Calvin Ashford Jr. design papers. Interior Designer (and microbiologist!), 1935-2008. Finding aid: https://uic.cuadra.com/star/findingaids/MSASHF09.xml
Richmond A. Jones design papers. Art Director and freelance Graphic Designer, b. 1937. Finding aid: https://uic.cuadra.com/star/findingaids/MSJONE01.xml
Thomas H. E. Miller design papers. Graphic Designer, painter, 1920-2012. https://uic.cuadra.com/star/findingaids/MSMILL99.xml
Leroy Winbush design papers. Finding aid: https://uic.cuadra.com/star/findingaids/MSWINB98.xml
Eugene Winslow papers. Graphic Designer, Cartoonist, Publisher, and pilot, 1919-2001. Finding aid: https://uic.cuadra.com/star/findingaids/MSWins92.xml
Eugene Winslow collections are also held at the Chicago Public Library, Vivian Harsh Research Collection; and the DuSable Museum of African American History! Discover more about Winslow in the BMRC Archives Portal and find out how you can visit our member archives to see for yourself.
---
A Fall 2018 - Winter 2019 exhibition at Chicago Cultural Center highlighted the achievements and creativity of Black designers working in a variety of spheres and media.
"African American Designers in Chicago: Art, Commerce and the Politics of Race"
-- a Chicago Cultural Center exhibition, 2018-2019
From the website:
Featuring work from a wide range of practices including cartooning, sign painting, architectural signage, illustration, graphic design, exhibit design and product design, this exhibition is the first to demonstrate how African American designers remade the image of the black consumer and the work of the black artist in this major hub of American advertising/consumer culture.

This exhibition is funded in part by the Terra Foundation for American Art and The Richard H. Driehaus Foundation, as part of Art Design Chicago, an exploration of Chicago's art and design legacy.
Download the exhibition guide:
UIC collections images rights statement: These images may be used freely, with attribution, for research, study and education purposes. The University of Illinois at Chicago (UIC) Library does not claim exclusive ownership of the copyrights to all the original documents. Additional permissions may be required from the holder of copyrights in the original document. For more information, please contact the UIC Library at lib-spec@uic.libanswers.com