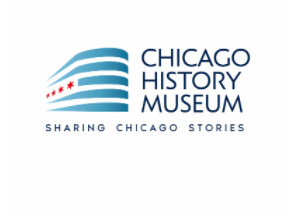 Chicago History Museum
1601 N. Clark Street Chicago, IL 60614
Results 1 to 25 of 215
Primarily depicts union meetings, conferences, conventions, in Chicago and other cities; and leaders of the International Fur and Leather Workers Union (I.F.L.W.U.) and the Amalgamated Meat Cutters and Butcher Workmen of North America while Feinglass served as I.F.L.W.U. president (1954-1955) and international vice-president of Fur & Leather Dept. of Amalgamated Meat Cutters (1956-1980). Includes a few photographs of demonstrations by
Correspondence, speeches, articles, memoranda, reports, reference materials, U.S. Federal Bureau of Investigation file spanning four decades on Feinglass's alleged left-wing activities, and bound vols. of periodicals Fur Worker and Fur and Leather Worker, issued by International Fur Workers Union of the United States and Canada and its successor International Fur and Leather Workers Union of the United States and Canada.
In 1968, five Black Chicago police officers founded the Afro-American Patrolmen's League (AAPL; renamed the Afro-American Police League in 1979 and later, the African American Police League), with the stated purpose of establishing a greater degree of professionalism in law enforcement, to elevate the image of the African American police person in the African American community, and to eliminate police
The mission of African American Family Services (AAFS) is to help the African American individual, family and community to reach a greater state of well being through the delivery of community-based, culturally-specific chemical health, mental health, and family preservation services.
Correspondence, meeting minutes, membership records, newspaper clippings, financial materials, photographs, event materials, and other records of Alpha Gamma Pi, an African American sorority organized to honor progressive women, serve as role models, and provide college scholarships. Programs recognized women for their academic and social achievements, especially those from low-income backgrounds. Included are by-laws, directories, resumes, treasurer reports, receipt books (4
Correspondence, legal files, topical files (especially 1968-1974 from Tom Herriman's office), pamphlets, and four scrapbooks of the Chicago and Central States Joint Board, as well as correspondence and minutes from various locals of the Amalgamated Clothing and Textile Workers Union, AFL-CIO, including: Local 6 minute and cash books (in Czech), 1919-1940; Local 39 minute books, 1922-1927 and 1939-1949; Local 61
Black-and-white photographic prints, contact sheets (one color), and negatives depicting the activities of the Amalgamated Clothing and Textile Workers Union, including union actions, meetings, and union members. Also includes several views of union members at demonstrations and political rallies. There is also an album of group portraits taken at annual conventions held in Chicago and New York between 1920 and
The American Association of University Women (AAUW), Chicago Branch was formed in 1889. Prior to 1921, the AAUW was known as the Association of Collegiate Alumnae. The Chicago Area Council was created in June 1969 by the Illinois State Division of the AAUW. The relationship between the Chicago Branch and the Chicago Area Council is not known.
Correspondence, account sheets, constitution, instructions to agents, letters of introduction from the Board of Managers, and other materials of the American Colonization Society. Topics include the formation of auxiliary societies, importance of suppressing the slave trade, African settlements, fund-raising, and captured Africans recommended to the attention of the society after they have been discharged from the U.S. Correspondents include Dr.
Autobiographical data sheets, brochures, and sundry personal papers of Ann C. DeRamus, a Chicago social worker. Many items are photocopies of originals retained by Ms. DeRamus.
Correspondence, publications, manuscripts, photocopies of sketches and sketchbooks, photographs, sound recordings, and a videocassette related to the life and work of Archibald J. Motley, Jr., a painter known for his portraiture and scenes of urban life. Included are his handwritten manuscript "The Negro in Art," documentation of his numerous awards, including a Guggenheim Foundation grant, items related to exhibitions in
Includes photographs of performances by the Art Ensemble of Chicago and other groups encouraged by the Association for the Advancement of Creative Musicians (AACM), a jazz musicians' collective based in Chicago's South Side. The Art Ensemble of Chicago was noted for its performances in France, and some of the images may be from those sites.
The Association for the Advancement of Creative Musicians Publicity Materials contains posters, programs, flyers and newspaper clippings from the activities of groups connected with the Association for the Advancement of Creative Musicians, a jazz musicians' collective based in Chicago. The materials relate to performances in Chicago and in France circa 1968-1978.
Correspondence, programs, and newsclippings concerning a proposed commemorative service for Carter G. Woodson (founder of the ASALH) and efforts to establish a Chicago Public Library branch in his honor. Also present are additional materials on ASALH history, African American history observances, and the U.S. Bicentennial Celebration.
Correspondence, minutes, financial records, staff handbooks, workshop materials, program reports, staff evaluations, newsletters, scrapbooks of newsclippings, and other materials created by staff, board members, community groups, and support groups affiliated with Association House, a Presbyterian-sponsored settlement house based in the West Town neighborhood of Chicago, concerning its administration, fund-raising, training of social workers and religious service workers, welfare services, day
Correspondence, speeches, awards, and aldermanic campaign disclosure material of Stewart, Alderman of Chicago's 21st Ward from 1971 to 1978 and U.S. Congressman (Democrat) from the 1st Congressional District of Illinois from 1979 to 1980.
Bennett McVey Stewart was born in Huntsville, Alabama in August 12, 1912. He attended the public schools in Huntsville and Birmingham and received as B.A. from Miles College in Birmingham. In 1968, he served as inspector of the Chicago Building Department and was a rehabilitation specialist for the Chicago Department of Urban Renewal. Steward was elected alderman on the Chicago
Correspondence, research files, legal documents, meeting minutes, newsletters, press releases, newspaper clippings, booklets, and other personal papers of Bernard Weisberg, a Chicago human rights lawyer. Materials relate to Weisberg's involvement with the 1970 Illinois Constitutional Convention and to his legal work, especially as general counsel for the American Civil Liberties Union (ACLU) of Illinois. Topics include police activities, the 1968
Candidates' statements, topically-arranged investigation files, newsclippings, press releases, minutes, and correspondence of the BGA, a Chicago non-profit, investigative organization founded in 1923 that has focused media attention on waste and corruption in city, state, and federal government. Topics are primarily Chicago area cases, including the Alderman Thomas Keane case; investigations of government agencies, policies, and contracts, especially in health care,
Correspondence, lists, publicity materials, and other records of the Black Women in the Middle West (BWMW) Project, a grant-funded project to document the lives of African American women and organizations in Illinois and Indiana and to encourage the donation of their historical records to research repositories. Includes files created by the project under the administration of Darlene Clark Hine, an
Correspondence, flyers, press releases, form letters, financial records, news articles, membership applications, publications, membership contact files, photographs, and other papers of Brenda Eichelberger, primarily related to her work with the National Alliance of Black Feminists office in Chicago (Ill.) and to other feminists and organizations.
The Brotherhood of Sleeping Car Porters (BSCP) was the first successful trade union of African American workers in the United States. It began in New York City on Aug 25, 1925, by a small group of Pullman Porters and A. Philip Randolph, an editor and labor advocate. Milton P. Webster, a former porter, began organizing the Chicago Division of the
Working files, including correspondence, memoranda, legal documents, and topical files of the Business and Professional People for the Public Interest (BPPPI), a public interest law firm engaged in litigation against police spying, segregation in public housing, industrial pollution, and other issues. Materials include files of attorney Alexander Polikoff on the Gautreaux case against the Chicago Housing Authority for allegedly building
Includes handmade posters advertising support of equal housing, unionization, anti-war events, American Indians, and Catholic Inter-Racial Council events and awards, including the annual JFK awards. Some posters in the collection include photographs (pasted to board) of JFK-awardees, including Dr. Martin Luther King, Jr. (1964) and Senator Paul Douglas (1970).
Views concerning a charitable social service organization founded in 1860 as the Chicago Nursery and Half-Orphan Asylum, and known informally as the Chapin Hall for Children, to provide day-care services for working mothers and eventually served as an orphanage. Primarily shows children participating in holiday celebrations, birthday parties, talent shows, picnics, dancing, gardening, and graduation programs. Includes many informal portraits