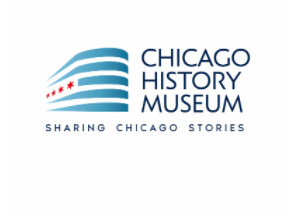 Chicago History Museum
1601 N. Clark Street Chicago, IL 60614
Results 1 to 9 of 9
Chicago Housing Authority (9) x
Chicago History Museum (9) x
clear facets
In 1968, five Black Chicago police officers founded the Afro-American Patrolmen's League (AAPL; renamed the Afro-American Police League in 1979 and later, the African American Police League), with the stated purpose of establishing a greater degree of professionalism in law enforcement, to elevate the image of the African American police person in the African American community, and to eliminate police
Views of residents of Chicago Housing Authority's Ida B. Wells, Clarence Darrow, and Madden Park Homes. Includes informal portraits of residents inside and outside their apartments as well as exterior views of the buildings, including scenes of building demolition and residents with Congressman Barack Obama. The artist's statement as well as detailed descriptions and narratives of the photographs by Smith
Working files, including correspondence, memoranda, legal documents, and topical files of the Business and Professional People for the Public Interest (BPPPI), a public interest law firm engaged in litigation against police spying, segregation in public housing, industrial pollution, and other issues. Materials include files of attorney Alexander Polikoff on the Gautreaux case against the Chicago Housing Authority for allegedly building
Correspondence, legal documents, financial records, research files, newsletters, press releases, newspaper clippings, meeting minutes, maps, transcripts of speeches, and other records of the Chicago Housing Authority (CHA). Most of the materials relate to CHA's city development plans for the placement of public housing, including ordinances, easements, urban renewal studies, and issues in administering the agency. Also present are materials on
Correspondence, reports, and other files of Hans W. Mattick, a Chicago sociologist; topical files on criminal justice; and records of studies he directed, especially the Illinois Selective Service Felon Project (1950-53, re. World War II era), the Chicago Youth Development Project (1958-1966), and the Illinois Jails Survey (1967-68). Materials relate to Mattick's work as an academic, as an employee of
Photographs of residents of apartments in the Rogers Park community area of Chicago (Ill.) whose rents were subsidized through the Chicago Housing Authority's Section 8 program, allowing them to relocate from public housing projects that were in the process of being dismantled. Includes informal portraits of people inside their homes, usually posing or interacting with family members.
Correspondence, financial statements, fundraising items, annual reports, audio recordings, by-laws, historical information, memoranda, minutes, reports, newspaper clippings, newsletters, legal documents, and fliers of the Leadership Council for Metropolitan Open Communities, LCMOC, relative to its efforts to eliminate racial discrimination in housing in the Chicago area. The collection also contains demographic data on communities in Chicago and the metropolitan area. The
Correspondence, financial and legal records, meeting agendas and minutes, code violation complaints, contact lists, publications, maps, architectural drawings, materials collected from other local organizations, and other administrative records of the Near Northwest Side Planning Commission, a non-profit organization aimed at revitalizing the West Town community of Chicago (Ill.). Materials relate to the commission's membership, board meetings, zoning issues, other Chicago
Oral history interviews of staff and residents of Stateway Gardens, one of the Chicago Housing Authority's facilities in Chicago (Ill.). Topics include family, children, and daily life in public housing.