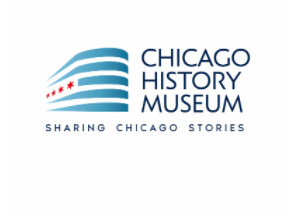 Chicago History Museum
1601 N. Clark Street Chicago, IL 60614
Results 1 to 8 of 8
African Americans--Illinois--Chicago (8) x
Chicago History Museum (8) x
clear facets
Views of residents of Chicago Housing Authority's Ida B. Wells, Clarence Darrow, and Madden Park Homes. Includes informal portraits of residents inside and outside their apartments as well as exterior views of the buildings, including scenes of building demolition and residents with Congressman Barack Obama. The artist's statement as well as detailed descriptions and narratives of the photographs by Smith
Images of the African American experience in Chicago including scenes from the Black Rose luncheon awards, a graduation from South Shore Community Academy, Kocoa's Kitchen (a restaurant at 7822 S. Kenwood), outdoor events such as street fairs and the annual Taste of Chicago, private parties, and receptions at weddings and other events. Also includes portraits of black Chicagoans.
Visual materials primarily relating to the activities, facilities, and people serving and using the Gads Hill Settlement House. The bulk of the collection consists of images of children of all ages. Many of the photographic prints are small snapshots (3 x 5 in. or smaller). Activities show children in mainly educational and play settings or in groups. Also included are
Correspondence, mimeographed and printed material, certificates, posters, phonograph records of speeches, minutes of meetings and conventions, scrapbooks, and other papers relating to activities of Mrs. Gaines, a leader in local, state, and national organizations of African American club women, Chicago social service organizations, and the Republican Party. Topics include the civil rights movement; her service as president of the National
Photographs of residents of apartments in the Rogers Park community area of Chicago (Ill.) whose rents were subsidized through the Chicago Housing Authority's Section 8 program, allowing them to relocate from public housing projects that were in the process of being dismantled. Includes informal portraits of people inside their homes, usually posing or interacting with family members.
Views of residents of Maxwell Street area of Chicago (Ill.) 1966-1983. Include buyers and sellers at the Maxwell Street market and goods for sale. Also includes unposed views of people dancing, singing, lounging on the streets. James Newberry, photographer.
Items collected as part of the ""Neighborhoods, Keepers of Culture Project"" of the Chicago Historical Society, which focused on the following community areas: Near West Side, East Garfield Park, Lower West Side (Pilsen), South Lawndale (Little Village), Rogers Park, West Ridge, and Douglas and Grand Boulevard on the South Side. Items in this collection include video footage used in an
Photographs by Dr. Steven Balkin, showing the last summer season at the original Maxwell Street Market. Images are primarily of vendors at their stands, shoppers, and street musicians playing instruments, photographer Jeffrey Fletcher, and images of Piano C. Red and his Flat Foot Boogie Band. Attached to photographs are excerpts from interviews with their subjects, describing personal experiences at the