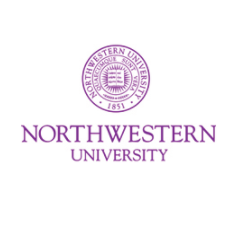 Northwestern University Archives
University Library, 1970 Campus Drive, Evanston, IL 60208
Results 1 to 25 of 74
The Abdullah Abdurahman family was active in the South African Coloured population's struggle for political and economic equality.
In anticipation of the 2008 U.S. Presidential election, the Herskovits Library began collecting material depicting the African response to Barack Obama's candidacy, Democratic party nomination, and subsequent victory, paralleling their established Realia collection. The collection continues to grow as new materials are collected on an on-going basis. The library engages local dealers, students, and faculty to scout and purchase additions
The African American Documents is a small collection of documents and correspondence pertaining to Africans and their descendents in the Americas in the 18th and 19th centuries. Slavery materials from Rhode Island, Cape of Good Hope, Louisiana, Maryland, Mississippi, the Carolinas, Tennessee, and Virginia include correspondence on the slave trade and slave cargos, assignments on chain gangs, bills of sale,
Records contain curriculum outlines, correspondence, drafts of working papers presented for the Africana Curriculum Project.
The Aldridge Collection consists of materials relating to 19th century African-American tragedian Ira Frederick Aldridge (1807-1867) and his children, mainly his daughter Amanda Christina Elizabeth Aldridge (known as Amanda Ira Aldridge, who composed under the pseudonym Montague Ring; 1866-1956). Included in the collection are correspondence, photographs and engravings, newspaper clippings, musical manuscripts and scores, personal and legal documents, articles, memorabilia,
Alex Hepple was a member of the South African Parliament from 1948-1948. He was Parliamentary leader of the South African Labour Party and closely associated with the South African trade union movement for many years. Because of his practical experience in collective bargaining and labor affairs Hepple is a recognized authority on labor legislation and trade unionism. He served as
The American Committee to Keep Biafra Alive was an organization created to inform Americans of the conditions in Biafra during the Nigerian Civil War of 1967-1970.
Angela Jackson (1951- ), a member of Northwestern University's class of 1977, is a poet, novelist, playwright, and biographer. Her papers span the years 1966-2018; they contain biographical materials, correspondence, manuscripts, teaching material, and publications.
The Ann Kathryn Flagg Papers fill one half-size box, and cover the time period of 1941 to 1988. The Papers consist of biographical information; memorial tributes; press clippings; educational records; correspondence; lesson plans from Flagg's teaching career; speeches, drafts of writings, and excerpted correspondences and speeches; and published writings.
The Anti-Vietnam War Strike Materials Collection comprises a diverse assortment of documents and other materials relating to the University-wide strike that took place over a seven day period in May of 1970. The collection spans the period of the strike and its aftermath through the summer and fall of 1970, and includes several items predating the strike but important to
Betty Ann Papangelis was born February 9, 1925, at West Palm Beach, Florida, the daughter of Herbert E. and Ruth Hyed Seidel. She took a B.A. degree from Boston University in 1946 and a Master of Arts degree from the University of Chicago in 1950. A social worker by profession, Papangelis was an administrator with the Children's Home and Aid
Materials in this expanding collection pertain to the experience of African American students and faculty at Northwestern University. The documents included in this collection are university reports about African American students, articles on race and higher education, reproductions of student newspapers discussing race relations on-campus and materials concerning the 1968 Bursar's Office Takeover. This collection also includes biographical subject files.
The Black Sash was a non-violent white women's resistance organization founded in 1955 in South Africa. The Black Sash provided widespread and visible proof of white resistance towards the apartheid system. Its members worked as volunteer advocates to families affected by apartheid laws; held regular street demonstrations; spoke at political meetings; brought cases of injustice to the attention of their
The city of Chicago established the mayor's advisory Commission on Women's Affairs in 1984. Appointed members represented the geographic, cultural, ethnic, racial and socio-economic diversity of the city. The purpose of the commission was to assist the mayor in the "formulation of programs, policies and legislation relating to the female population of the City of Chicago and to coordinate, advise
Consists of news clippings, photographs, and newsletters pertaining to African affairs during the 1950s and 1960s. The collection was assembled by Claude Barnett, director of the Associated Negro Press, a wire organization serving Black American newspapers, and the World News Service, which provided similar service to African newspapers from 1960 until 1963.
The papers of Cyrus Colter, African-American writer and educator, fill five archival boxes and span the years 1935 to 1995. The collections consists of biographical material, correspondence, speeches, and publications. Drafts of Colter's publications, especially his two last novels, A Chocolate Soldier and City of Lights, form the bulk of the collection.
Daphne Maxwell Reid, a graduate of Northwestern University's Weinberg College of Arts and Science class in 1970, is a model, actress, fashion designer, photographer, and author. Her collection spans the years 1951-2018 and contains biographical materials, correspondence, modeling photos, acting scripts, original clothing from her fashion line, photography, and books.
Dennis Brutus, poet and South African expatriate, was an activist, working for an end to racial segregation in sport. The Dennis Brutus Papers comprise correspondence, papers associated with specific organizations and events, and numerous drafts of poems, both handwritten and typed.
The Dennis Brutus Defense Committee was formed in response to efforts by the United States Immigration and Naturalization Service to deport South African poet and anti-apartheid activist Dennis Brutus. Brutus, who was expelled from South Africa in 1966, came to the United States in 1970 on a British visa from Rhodesia, his country of birth. When in 1980 British Rhodesia
Edward Harland Duckworth (1893-1972) was Inspector of Education in Nigeria from 1930 to 1953. He was the founder and editor of the magazine Nigeria, and fought for the recognition of Nigerian arts and crafts, the establishment of museums and the preservation of "antiquities," and above all for a wider concept of education.
Between January 1961 and August 1962 a team of researchers from Northwestern University conducted an economic survey of Liberia in West Africa. Their purpose was to "analyze the structure of the Liberian economy and measure its performance in order to suggest policies for development." The project was initiated by the Government of Liberia through the International Cooperation Administration (ICA) and
Edward Roux was a South African botanist and professor of botany at the University of Witwatersrand, Johannesburg. He was the author of Time Longer than Rope-- a History of the Black Man's Struggle for Freedom in South Africa, Gollanez, 1948. 2nd edition, 1964, and a contributor to South African Rationalist, Humanist, Freethinkers, and scientific journals.
Gwendolen M. Carter was a South African specialist and a professor of political science and African studies. Carter first visited Africa in 1948 while working on a study of the British Commonwealth. Her scholarly interests immediately turned to that continent, and she returned to South Africa for a yearlong study in 1952. In addition to receiving Ford and Rockefeller Foundation
Humphrey Winterton was a British collector of Africana.
The Illinois Caucus for Adolescent Health (ICAH) was founded in 1977 as the Illinois Caucus on Teenage Pregnancy. Jenny Knauss served as the Executive Director of the Illinois Caucus on Teenage Pregnancy from 1983-2002. In 1991 the name of the organization was changed to the Illinois Caucus for Adolescent Health, reflecting the expanded focus to other issues affecting adolescent health