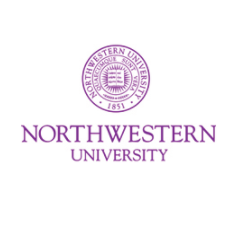 Northwestern University Archives
University Library, 1970 Campus Drive, Evanston, IL 60208
Results 1 to 10 of 10
The African American Documents is a small collection of documents and correspondence pertaining to Africans and their descendents in the Americas in the 18th and 19th centuries. Slavery materials from Rhode Island, Cape of Good Hope, Louisiana, Maryland, Mississippi, the Carolinas, Tennessee, and Virginia include correspondence on the slave trade and slave cargos, assignments on chain gangs, bills of sale,
The Aldridge Collection consists of materials relating to 19th century African-American tragedian Ira Frederick Aldridge (1807-1867) and his children, mainly his daughter Amanda Christina Elizabeth Aldridge (known as Amanda Ira Aldridge, who composed under the pseudonym Montague Ring; 1866-1956). Included in the collection are correspondence, photographs and engravings, newspaper clippings, musical manuscripts and scores, personal and legal documents, articles, memorabilia,
Materials in this expanding collection pertain to the experience of African American students and faculty at Northwestern University. The documents included in this collection are university reports about African American students, articles on race and higher education, reproductions of student newspapers discussing race relations on-campus and materials concerning the 1968 Bursar's Office Takeover. This collection also includes biographical subject files.
Humphrey Winterton was a British collector of Africana.
The vaudeville partnership of James McIntyre and Thomas Heath spanned more than five decades from 1874 until 1927.
The photograph collection reflects Northwestern University history, faculty and student body.
This series comprises boxes of Attendance Cards for Northwestern University Settlement clubs and classes, and boxes of three-by-five individual Registration Cards.
The Northwestern University Settlement Association was founded in 1891 in a poor, primarily immigrant neighborhood on the near northwest side of Chicago to improve conditions and to help community residents through clubs, classes, social events, camping programs, and relief and emergency services. At the time, the area's residents were primarily Polish and Catholic, although other groups were represented. In the
The photographs in this series document the Northwestern University Settlement Association from 1890 — 1991. Prints as well as safety film negatives are included. This collection includes many of the photographs that appear in The Worn Doorstep by Mark Wukas.
The Northwestern University Settlement Association was founded in 1891 by a group of administrators and faculty from Northwestern University in order to provide social services, educational programs, referrals, and emergency relief to a poor immigrant neighborhood on Chicago's near northwest side.The scrapbooks in this series, compiled by different groups associated with the Northwestern University Settlement, typically contain newspaper clippings, programs,