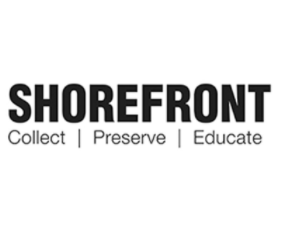 Shorefront Legacy Center
2214 Ridge Avenue, Evanston, IL 60201
Results 1 to 7 of 7
The Edwin B. Jourdain Jr. Papers spans from 1900-1952. Jourdain Jr. was the first African American to be elected Alderman in Evanston, Illinois, a position he held from 1931-1947. Jourdain was also the state's first African-American Assistant State Superintendent of Public Instruction in Illinois. His father, Edwin Jourdain Sr., was a founding member of the Niagara Movement, a civil rights
Harry Jackson Jr. was a resident and postal worker in Evanston, Illinois. Jackson was a member of the 10 Pinners League, a local bowling league. This collection contains Jackson's professional and personal papers, and personal library; which were donated by his wife after his death in 2012.
Henry Butler (1860-1957) was an African American businessman who lived most of his life in Evanston, Illinois. From 1891 to 1912 he ran the Butler Livery, a livery and teaming business. In 1912, Butler switched to automobiles and ran a fleet of taxis until his retirement in 1922. The Henry Butler collection consists of photocopied material gathered together by Shorefront
Founded in 1851 in Evanston, Illinois, Northwestern University is a private research university. Through pioneering research and a collaborative work environment, Northwestern offers its diverse student body an array of academic and cultural opportunities. The Northwestern University African American Publications collection documents the history of African Americans at the university as detailed in the school's own publications. It includes pamphlets,
Second Baptist Church was the first African-American Baptist church formed in Evanston, Illinois. Founded in 1882, the church still functions today. The Second Baptist Church records span from 1875 to 2008. The Second Baptist Church records concern the social history of the church rather than the organizational.
The Shorefront Legacy Center Research Files collection consists of material gathered on a variety of subjects relating to the African American experience, especially in Evanston, Illinois and its surrounding suburbs. The collection spans from 1880-2011 and includes writings, newspaper clippings, church bulletins, notes, exhibit material, photographs, and oral histories relating to African Americans in the Greater-Chicago area.
The Social and Civic Clubs and Organizations collection is comprised of files, compiled by Shorefront Legacy Center, documenting the history, events, and members of Illinois' North Shore, African-American clubs and organizations.