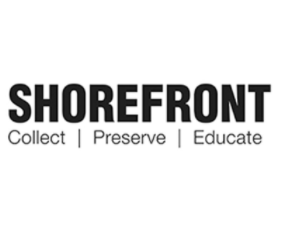 Shorefront Legacy Center
2214 Ridge Avenue, Evanston, IL 60201
Results 1 to 5 of 5
Suburban African Americans--Illinois--Evanston. (5) x
1930s (5) x
Shorefront Legacy Center (5) x
clear facets
Eunice Harper Winston married William Harper and had three daughters, Effie, Carrie, and Sarah, before moving to Evanston, IL. Effie married Fred Brooks and had two sons, Fred Jr. and Lawrence (Larry). The Harper Family Collection consists of correspondence, figure drawings, photographs, wedding invitations, memorial folders, a beauty culturist license, business cards, a book of parables, and several yearbooks.
In 1892, a group of fourteen Second Baptist Church congregates broke from their church and formed Mt. Zion Baptist Church in Evanston, Illinois. In 1894, Mt. Zion Baptist Church was officially organized and founded. The Mt. Zion Baptist Church records document the organizational and social history of the church, focusing especially on the Reverend John F. Norwood years (1985-2004).
The North Shore Basketball Camp was started in the mid-1980s in Evanston, Illinois in order to offer area youth an athletic outlet. The camp was conducted quarterly in northern-Illinois suburban areas. The North Shore Basketball Camp records span from 1911 to 2008, but the bulk of the material covers the 2001-2008 camp activities.
The Social and Civic Clubs and Organizations collection is comprised of files, compiled by Shorefront Legacy Center, documenting the history, events, and members of Illinois' North Shore, African-American clubs and organizations.
William H. Twiggs (1865-1960) was a African-American printer, civic leader, and barber in Evanston, Illinois. In 1889, he was involved with the publishing the Afro-American Budget, an early periodical for the African-American community. Spanning from 1905 to 1998, the collection contains original as well as photocopied materials relating to the life, work, and legacy of William H. Twiggs.