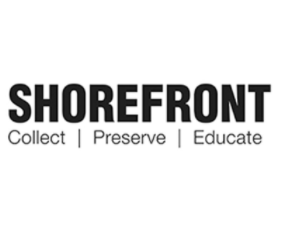 Shorefront Legacy Center
2214 Ridge Avenue, Evanston, IL 60201
Results 26 to 29 of 29
The Shorefront Legacy Center Research Files collection consists of material gathered on a variety of subjects relating to the African American experience, especially in Evanston, Illinois and its surrounding suburbs. The collection spans from 1880-2011 and includes writings, newspaper clippings, church bulletins, notes, exhibit material, photographs, and oral histories relating to African Americans in the Greater-Chicago area.
The Social and Civic Clubs and Organizations collection is comprised of files, compiled by Shorefront Legacy Center, documenting the history, events, and members of Illinois' North Shore, African-American clubs and organizations.
William H. Twiggs (1865-1960) was a African-American printer, civic leader, and barber in Evanston, Illinois. In 1889, he was involved with the publishing the Afro-American Budget, an early periodical for the African-American community. Spanning from 1905 to 1998, the collection contains original as well as photocopied materials relating to the life, work, and legacy of William H. Twiggs.
The Alpha Phi Alpha Fraternity, the first intercollegiate, African-American fraternal organization for men, was formed at Cornell in 1906 to promote and defend African-American civil rights. The Zeta Xi Lambda chapter was formed in Evanston, Illinois in 1956. The Zeta Xi Lambda Chapter of Alpha Phi Alpha Fraternity, Inc. Collection spans from 1942 to 1997 and contains information relating to