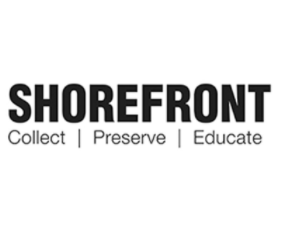 Shorefront Legacy Center
2214 Ridge Avenue, Evanston, IL 60201
Results 1 to 11 of 11
African American--History. (11) x
1940s (11) x
Shorefront Legacy Center (11) x
clear facets
Alice Lucille Tregay (Hicks) was born November 14, 1929 in Evanston, Illinois. She is one of three siblings; she has three children with her husband James Tregay, and has six grandchildren. She attending Evanston Township High School and later graduated from Roosevelt University. Throughout her life, Tregay was known as a political activist, advocating for civil rights issues. She worked
Berniece Ball Perry (1915-1995) was an African-American women's labor leader who lived and worked in Evanston, Illinois. She was an active member of a number of social and civic clubs and organizations and worked to ensure fair treatment of African-Americans in the workplace. The Berniece Ball Perry papers span from 1922 to 1997 and cover Perry's personal and professional life's
Founded by life-long Evanston, Illinois resident Melvin S. Smith in 1941, the Evanston Newsette covered the African-American experience on the Illinois North Shore and the life of former Evanston residents living outside Illinois. Published by Smith, the weekly newspaper ran from 1941 to 1942, when it went on hiatus, and resumed in 1946, continuing until 1950. The Evanston Newsette publications
Foster School was a de facto segregated public school in Evanston, Illinois. Opened in 1905, Foster School began with a one hundred percent white student body and faculty, but demographics began to shift, and by 1945, it was nearly one hundred percent African-American. In 1976, the school was closed. The Foster School Reunion collection includes Reunion Committee meeting minutes, Foster
The Horace S. Graves, Jr. (1897-1981) papers are comprised of materials documenting Horace S. Graves, Jr., who was an African-American funeral director, real estate agent, and insurance salesman in Evanston, Illinois. He was an active member of several organizations including: Ebenezer A.M.E. Church, Norshore Twelve, Inc., and the American Legion. The collection material dates from 1923 to 1981 and focuses
Lorraine Morton is known as an educator and the first African American Mayor in Evanston, Illinois. She worked with many non-for-profit groups to advocate for the education of Evanston residents. This collection spans from 1942-2011 and contains Morton's personal and professional papers.
Founded in 1851 in Evanston, Illinois, Northwestern University is a private research university. Through pioneering research and a collaborative work environment, Northwestern offers its diverse student body an array of academic and cultural opportunities. The Northwestern University African American Publications collection documents the history of African Americans at the university as detailed in the school's own publications. It includes pamphlets,
The Obituary and Funeral Program collection is comprised of almost 1200 African American obituaries, funeral programs, funeral hymns, and thank you cards and letters from Evanston and the North Shore area. A database of the holdings is available onsite at Shorefront Legacy Center for use by researchers. The materials span from 1941 to 2012.
The Shorefront Legacy Center Research Files collection consists of material gathered on a variety of subjects relating to the African American experience, especially in Evanston, Illinois and its surrounding suburbs. The collection spans from 1880-2011 and includes writings, newspaper clippings, church bulletins, notes, exhibit material, photographs, and oral histories relating to African Americans in the Greater-Chicago area.
The Social and Civic Clubs and Organizations collection is comprised of files, compiled by Shorefront Legacy Center, documenting the history, events, and members of Illinois' North Shore, African-American clubs and organizations.
William H. Twiggs (1865-1960) was a African-American printer, civic leader, and barber in Evanston, Illinois. In 1889, he was involved with the publishing the Afro-American Budget, an early periodical for the African-American community. Spanning from 1905 to 1998, the collection contains original as well as photocopied materials relating to the life, work, and legacy of William H. Twiggs.