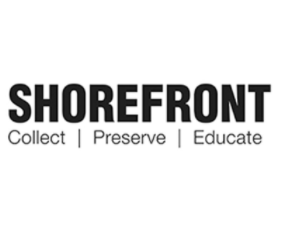 Shorefront Legacy Center
2214 Ridge Avenue, Evanston, IL 60201
Results 1 to 3 of 3
Shorefront Legacy Center (3) x
Shorefront Legacy Center (3) x
clear facets
Founded in 1851 in Evanston, Illinois, Northwestern University is a private research university. Through pioneering research and a collaborative work environment, Northwestern offers its diverse student body an array of academic and cultural opportunities. The Northwestern University African American Publications collection documents the history of African Americans at the university as detailed in the school's own publications. It includes pamphlets,
Shorefront Legacy Center began as a response to a lack of documentation concerning the African-American experience in and around Evanston, Illinois's North Shore. Shorefront seeks to promote, preserve, educate, and offer and outlet for research of local African-American history. As part of this mission, the Center has produced, and continues to produce, several publications related to its efforts. The collection
The Social and Civic Clubs and Organizations collection is comprised of files, compiled by Shorefront Legacy Center, documenting the history, events, and members of Illinois' North Shore, African-American clubs and organizations.