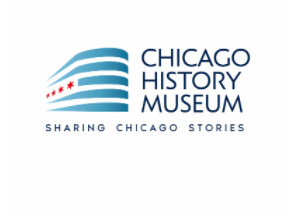 Chicago History Museum
1601 N. Clark Street Chicago, IL 60614
Results 1 to 25 of 107
Includes photographs related to the activites of the Amalgamated Clothing and Textile Workers Union. Images include groups pf people assembled for lectures, portraits of union leaders, and group portraits of union members. Also includes several views of union members at demonstrations and political rallies. There is also an album of group portraits taken at annual conventions held in Chicago and
Correspondence, legal files, topical files (especially 1968-1974 from Tom Herriman's office), pamphlets, and four scrapbooks of the Chicago and Central States Joint Board, as well as correspondence and minutes from various locals of the Amalgamated Clothing and Textile Workers Union, AFL-CIO, including: Local 6 minute and cash books (in Czech), 1919-1940; Local 39 minute books, 1922-1927 and 1939-1949; Local 61
Black-and-white photographic prints, contact sheets (one color), and negatives depicting the activities of the Amalgamated Clothing and Textile Workers Union, including union actions, meetings, and union members. Also includes several views of union members at demonstrations and political rallies. There is also an album of group portraits taken at annual conventions held in Chicago and New York between 1920 and
The American Association of University Women (AAUW), Chicago Branch was formed in 1889. Prior to 1921, the AAUW was known as the Association of Collegiate Alumnae. The Chicago Area Council was created in June 1969 by the Illinois State Division of the AAUW. The relationship between the Chicago Branch and the Chicago Area Council is not known.
Materials created by several organizations, including American Civil Liberties Union, Chicago Chapter executive committee minutes (1950-1952) and press releases (1950s); Chicago Council Against Racial and Religious Discrimination board minutes (1950-1952); Chicago Committee on Christian Race Relations minutes (1950); Local Community Research Committee annual report (1927-1928); and 3 typed essays by S.F. Rigg: "The Chicago Flat Janitors Union," "The Journeymen Barbers
Correspondence, account sheets, constitution, instructions to agents, letters of introduction from the Board of Managers, and other materials of the American Colonization Society. Topics include the formation of auxiliary societies, importance of suppressing the slave trade, African settlements, fund-raising, and captured Africans recommended to the attention of the society after they have been discharged from the U.S. Correspondents include Dr.
Correspondence and other papers relating to Carey's activities as a lawyer, politician, and alderman (1947-1955) of the 3rd ward in Chicago; member (1955-1961) of the President's Committee on Government Employment Policy; and pastor of Quinn Chapel (African Methodist Episcopal Church). Collection includes papers of his father, Bishop Carey. Topics include the younger Carey's 1949 efforts to have the Chicago City
Photographs primarily from Carey's professional life as a lawyer and politician prior to his election as Cook County Circuit Court judge in 1966. Includes photos of Presidents Coolidge (with Rev. Archibald J. Carey, Sr.), Eisenhower and Nixon (prior to his presidency), and U.S. Senator Everett Dirksen. Several scenes show Eisenhower campaign participants. Includes formal and informal portraits of Carey and
Correspondence, publications, manuscripts, photocopies of sketches and sketchbooks, photographs, sound recordings, and a videocassette related to the life and work of Archibald J. Motley, Jr., a painter known for his portraiture and scenes of urban life. Included are his handwritten manuscript "The Negro in Art," documentation of his numerous awards, including a Guggenheim Foundation grant, items related to exhibitions in
Correspondence, speeches, newsclippings, and other papers of Mitchell, who served as U.S. Congressman from the First Congressional District, Chicago (Ill.), 1935-1943. Mitchell was the first African American Democrat to serve in the U.S. House of Representatives, and his papers contain many incoming letters from throughout the country on racial issues. Additional topics include Mitchell's election campaigns against Oscar DePriest and
Correspondence, minutes, financial records, staff handbooks, workshop materials, program reports, staff evaluations, newsletters, scrapbooks of newsclippings, and other materials created by staff, board members, community groups, and support groups affiliated with Association House, a Presbyterian-sponsored settlement house based in the West Town neighborhood of Chicago, concerning its administration, fund-raising, training of social workers and religious service workers, welfare services, day
Photographs and prints related to Isaac and Emma Atkinson and their descendants, one of the first African-American families to settle in Chicago. Isaac was the son of Richard Atkinson, who emigrated from Scotland to the United States, and Cecilia, a full-blooded Cherokee. Isaac married Emma Jane, who was half African American and half Cherokee, and they came to Chicago in
Restrictive covenant ("Anti-Colored Restriction Agreement"), cover letter, and notary public form from the Association's president Walter Fulton to John F. Wagner of 7253 Emerald Avenue, Chicago. Requests that Wagner sign the covenant agreeing not to sell or lease his house to African Americans.
Candidates' statements, topically-arranged investigation files, newsclippings, press releases, minutes, and correspondence of the BGA, a Chicago non-profit, investigative organization founded in 1923 that has focused media attention on waste and corruption in city, state, and federal government. Topics are primarily Chicago area cases, including the Alderman Thomas Keane case; investigations of government agencies, policies, and contracts, especially in health care,
Correspondence, lists, publicity materials, and other records of the Black Women in the Middle West (BWMW) Project, a grant-funded project to document the lives of African American women and organizations in Illinois and Indiana and to encourage the donation of their historical records to research repositories. Includes files created by the project under the administration of Darlene Clark Hine, an
The Brotherhood of Sleeping Car Porters (BSCP) was the first successful trade union of African American workers in the United States. It began in New York City on Aug 25, 1925, by a small group of Pullman Porters and A. Philip Randolph, an editor and labor advocate. Milton P. Webster, a former porter, began organizing the Chicago Division of the
Correspondence, photographs, and personal papers of Bruce Washington, an African American World War I veteran. Included are event programs from the Bethel A.M.E. Church on Dearborn Street in Chicago (Ill.), of which Washington was an active member, and magazines from the 1920s and 1930s, including six issues of The Crisis.
Mr. Motley was a well-known artist who sometimes worked as a Pullman porter.
Views concerning a charitable social service organization founded in 1860 as the Chicago Nursery and Half-Orphan Asylum, and known informally as the Chapin Hall for Children, to provide day-care services for working mothers and eventually served as an orphanage. Primarily shows children participating in holiday celebrations, birthday parties, talent shows, picnics, dancing, gardening, and graduation programs. Includes many informal portraits
Correspondence, minutes of meetings, 1867-1958, admission and dismissal ledgers, financial records, case files, and other records of the organization, which provided day-care services for working mothers and served as a temporary shelter for dependent children and as an orphanage. The Chicago Nursery and Half-Orphan Asylum was known since the 1930s as Chapin Hall for Children (the name of its building
Bank books, loan documents and other financial records documenting African-American owned businesses and the personal finances of Charles Williams. Also included are copies of St. Mark's Messenger church bulletins.
Annual reports, board meeting minutes, correspondence, surveys, reports, newsletters, newspaper clippings, daily schedules, applications, forms, and photographs of the Chase House, a daycare center for preschool children in Chicago (Ill.). The materials mostly pertain to the daycare's general activities, but include information on health and child development as well as a history of the institution.
Correspondence, minutes, reports, clippings, newsletters, financial records, and research data of the Chicago Area Project, a community oriented program established in the 1930s for delinquency prevention and research, administered by Clifford R. Shaw and Henry D. McKay; plus related files of the Institute for Juvenile Research; and files of the Illinois Youth Commission, particularly files of Anthony M. Sorrentino. Topics
This description does not include unprocessed additions to the collection.
Includes photographs documenting people, facilities and activities of the CCA. Adults and children are shown participating in educational groups, theatrical productions and a few athletic activities. Women are shown in group portraits and doing handicraft. Identified ethnic groups are Italian, Norwegian and (after 1940) African Americans. One photo series (ca. 1965-1979) shows social workers Rev. John Russell and William Brueckner