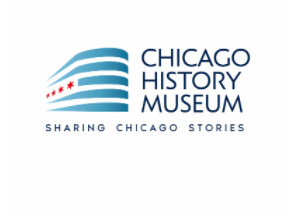 Chicago History Museum
1601 N. Clark Street Chicago, IL 60614
Results 1 to 25 of 63
Correspondence, legal files, topical files (especially 1968-1974 from Tom Herriman's office), pamphlets, and four scrapbooks of the Chicago and Central States Joint Board, as well as correspondence and minutes from various locals of the Amalgamated Clothing and Textile Workers Union, AFL-CIO, including: Local 6 minute and cash books (in Czech), 1919-1940; Local 39 minute books, 1922-1927 and 1939-1949; Local 61
The American Association of University Women (AAUW), Chicago Branch was formed in 1889. Prior to 1921, the AAUW was known as the Association of Collegiate Alumnae. The Chicago Area Council was created in June 1969 by the Illinois State Division of the AAUW. The relationship between the Chicago Branch and the Chicago Area Council is not known.
Correspondence, publications, manuscripts, photocopies of sketches and sketchbooks, photographs, sound recordings, and a videocassette related to the life and work of Archibald J. Motley, Jr., a painter known for his portraiture and scenes of urban life. Included are his handwritten manuscript "The Negro in Art," documentation of his numerous awards, including a Guggenheim Foundation grant, items related to exhibitions in
Correspondence, research files, legal documents, meeting minutes, newsletters, press releases, newspaper clippings, booklets, and other personal papers of Bernard Weisberg, a Chicago human rights lawyer. Materials relate to Weisberg's involvement with the 1970 Illinois Constitutional Convention and to his legal work, especially as general counsel for the American Civil Liberties Union (ACLU) of Illinois. Topics include police activities, the 1968
Candidates' statements, topically-arranged investigation files, newsclippings, press releases, minutes, and correspondence of the BGA, a Chicago non-profit, investigative organization founded in 1923 that has focused media attention on waste and corruption in city, state, and federal government. Topics are primarily Chicago area cases, including the Alderman Thomas Keane case; investigations of government agencies, policies, and contracts, especially in health care,
Typed transcripts of interviews conducted by Betty Brown Chappell (Ph.D. candidate, University of Chicago) with notable Chicago aldermen and other public officials relating to her dissertation topic, "The Black Movement Model of Mayoral Leadership."
Working files, including correspondence, memoranda, legal documents, and topical files of the Business and Professional People for the Public Interest (BPPPI), a public interest law firm engaged in litigation against police spying, segregation in public housing, industrial pollution, and other issues. Materials include files of attorney Alexander Polikoff on the Gautreaux case against the Chicago Housing Authority for allegedly building
Correspondence, board meeting minutes, research files, newspaper clippings, reports, observation notes, and other papers of Charlotte E. Senechalle, primarily relating to her work with school improvement and the conditions of the Cook County Department of Corrections. Included are materials regarding Senechalle's work with the Citizens Schools Committee, such as meeting minutes (1988-1991), financial records, and observer reports regarding the Chicago
Correspondence, minutes, reports, clippings, newsletters, financial records, and research data of the Chicago Area Project, a community oriented program established in the 1930s for delinquency prevention and research, administered by Clifford R. Shaw and Henry D. McKay; plus related files of the Institute for Juvenile Research; and files of the Illinois Youth Commission, particularly files of Anthony M. Sorrentino. Topics
Meeting minutes, reports, financial records, membership files, correspondence, brochures, newspaper clippings, newsletters, press releases, photographs, and other records of the Chicago Area Women's Sports Association (CAWSA). The majority of the collection relates to sporting events and activities offered by the organization, such as sports clubs, tournaments, races, conferences, and fundraising events. Also included are materials pertaining to fundraising and membership,
The Chicago Committee to Defend the Bill of Rights Collection consists of correspondence, newsletters, meeting minutes, newspapers, court records, petitions, pamphlets, FBI files and handwritten notes. The collection mainly comprises correspondence and promotional literature such as pamphlets and newsletters from precursor organizations to the CCDBR, organizations affiliated with the CCDBR, as well as the CCDBR and its two executive directors.
Correspondence, minutes (1894-1960), annual and other reports, personnel records, records of clubs based at the settlement house, neighborhood census data and surveys compiled by the Chicago Commons, the second settlement house founded in Chicago, and by the Chicago Commons Association, which operated several additional settlement houses. Topics include employment, housing, education, and social conditions in the neighborhoods that the settlement
Correspondence, legal documents, financial records, research files, newsletters, press releases, newspaper clippings, meeting minutes, maps, transcripts of speeches, and other records of the Chicago Housing Authority (CHA). Most of the materials relate to CHA's city development plans for the placement of public housing, including ordinances, easements, urban renewal studies, and issues in administering the agency. Also present are materials on
Includes the Chicago portion of a larger body of work by Vergara, entitled The New American Ghetto Archive, about some of the poorest and most racially segregated urban communities in the United States. Images include primarily street scenes, views from rooftops, views of buildings, and a few informal portraits of people in several Chicago neighborhoods, primarily African American, including views
The records of the Chicago Teachers Union are primarily textual and include meeting minutes and agendas, correspondence, reports, financial information, contracts, publications, clippings, flyers, scrapbooks, materials for mass distribution, and general office files created by the CTU, the Men's Teachers Union, the Federation of Women High School Teachers, the Joint Board of Teachers' Unions and the American Federation of Teachers.
Black-and-white and color photographic prints, negatives, slides, and albums related to the work and promotion of the Chicago Teachers Union and its predecessors. Images depict union leaders, committees, conferences, meetings and activities, including demonstrations against payless paydays (1933) when the Chicago Board of Education could not pay its employees and later rallies and strikes. Also included are posters and placards;
Correspondence, speech and manuscript notes and drafts, publicity information, reviews of his books, and news clippings, drafts and copies of Lightfoot's newspaper columns in the Chicago Courier, award certificates, and other papers of Claude M. Lightfoot, an African American author, Chicago resident, political candidate, and member of the Communist Party U.S.A.'s national committee. Topics are court actions against him relating
Photographs relating to the career of Coach Jim Brown, who coached football, baseball, and basketball teams and taught at DuSable High School (Chicago, Ill.) in the 1950s and 1960s. Images include his George Williams College Graduating Class of 1949; Jim Brown playing baseball for the Great Lakes Naval Training Center and playing basketball for Southern University; DuSable sports teams with
Color 35mm slides of the Woodlawn and Hyde Park neighborhood communities photographed by Tom Staniszewski. Images document deterioration in the built environment of these neighborhoods, including schools, churches, cemeteries, social service facilities, and storefronts. Notable buildings include Tower Theater, Wedgewood Hotel, Holy Cross Roman Catholic Church, and 63rd Street elevated train stations.
Administrative records, correspondence, artist files and portfolios, financial documents, exhibition planning and publicity materials, press releases, newspaper clippings, scrapbooks, and other records of the Contemporary Art Workshop (CAW), a non-profit, artist-run gallery, community center, and studio space located in Chicago (Ill.). The collection relates primarily to CAW's daily operations, including renting studios to artists, mounting exhibitions, offering community outreach programs,
Correspondence, legal documents, election and poll materials, financial records, newsletters, press releases, newspaper clippings, speeches, and other papers of Ed Sadlowski, a labor leader who was elected director of District 31, United Steelworkers of America (USWA) in 1973 and then campaigned for the presidency of USWA. Most of the collection relates to Sadlowski's 1977 campaign against the incumbent, Lloyd McBride;
Autobiography; biography by her son, Sterling Stuckey; manuscripts of published and unpublished poetry by Elma Stuckey, and reviews and commentaries on her work; correspondence; incoming greeting cards, financial and medical records, and other papers of Stuckey, a Chicago resident who became famous for her poetry, which often dealt with slavery and its legacy in the United States. Correspondents include her
Friendship House was a Catholic interracial apostolate founded in Toronto in the early 1930s, then New York City in 1938, and established in Chicago in 1942. Friendship House Chicago closed its facilities on March 31, 2000.
Correspondence, staff meeting materials and annual convention reports, photographs, and other records, mainly from the Catholic interracial organization Chicago Friendship House (FH) and national headquarters; together with records from Friendship Houses in Shreveport (La.), New York City, Portland (Or.), and Washington, D.C. Includes information on the operation of the Friendship Houses, known as centers, and on the policies of the
Correspondence, minutes of meetings of the board of directors of the Gads Hill settlement house, various reports, financial and attendance records, newsclippings, articles, and other sundry papers. Topics include recreational, educational, and social programs and facilities of Gads Hill Center, and living conditions within the Lower West Side community of Chicago. Includes the nursery school; various clubs and groups of