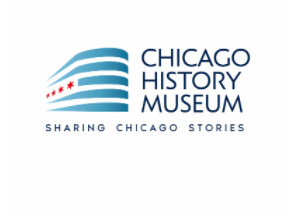 Chicago History Museum
1601 N. Clark Street Chicago, IL 60614
Results 1 to 13 of 13
Chicago (Ill.)--Politics and government--20th century (13) x
Chicago History Museum (13) x
clear facets
Correspondence, minutes, financial records, reports, research materials, clippings, brochures, and other records of The Woodlawn Organization (TWO), a coalition of neighborhood and religious groups formed to improve the quality of life in the Woodlawn neighborhood of Chicago (Ill.). Topics include a proposal by the Schools Committee to start an experimental school district in East Woodlawn, funding from the U.S. Department
Correspondence, minutes, financial records, surveys, petitions, newsletters, press releases, and other records of Citizens Committee on the Media (CCOM), a non-profit organization to improve media programming and access. Most of the collection relates to cable television in Chicago and work with organizations such as the Cable Access Corporation (CAC), Alliance to End Repression, Action for Children's Television (ACT), the Committee
Correspondence and career papers of Max R. Naiman, and a much larger lot of topical files that contain reports, fliers, brochures, mailings, and some correspondence relating to Naiman's role as a lawyer and staff member of the International Labor Defense (ILD); and to his participation or interest in the American Committee for Protection of Foreign Born, Cook County Bar Association,
Correspondence, memoranda, reports, minutes, financial records, press releases, and topical files of the Uptown Chicago Commission (UCC), a representative community organization, founded in 1955, in the Uptown neighborhood of Chicago (Ill.) to serve as a forum for communication and as a catalyst for action for Uptown residents, community organizations, institutions, and businesses. Also present in the collection are reports, proposals,
Correspondence, board meeting minutes, research files, newspaper clippings, reports, observation notes, and other papers of Charlotte E. Senechalle, primarily relating to her work with school improvement and the conditions of the Cook County Department of Corrections. Included are materials regarding Senechalle's work with the Citizens Schools Committee, such as meeting minutes (1988-1991), financial records, and observer reports regarding the Chicago
Correspondence, reports, news clippings, speeches, legal documents, biographical materials, and other papers of Richard H. Newhouse, Illinois State Senator, 1967-1989, from Chicago's South Side. Topics include discriminatory employment practices, especially in the construction industry; education for minorities; low-income housing; and political participation of minorities. Present are materials related to the Futures Conference, established by Newhouse address the causes of poverty,
Black-and-white and color photographic prints, negatives, slides, and albums related to the work and promotion of the Chicago Teachers Union and its predecessors. Images depict union leaders, committees, conferences, meetings and activities, including demonstrations against payless paydays (1933) when the Chicago Board of Education could not pay its employees and later rallies and strikes. Also included are posters and placards;
Correspondence, meeting minutes, reports, discussion papers, and other working files of Robert Mier, a Chicago city planner, professor, and social activist who served as commissioner of economic development for the City of Chicago in the Mayor Harold Washington administration and as assistant for development and planning in the Mayor Eugene Sawyer administration. Materials pertain to projects with which Mier was
Articles, biographical materials, correspondence, minutes, newsletters, newspaper clippings, photographs, reports, a scrapbook, speeches, studies, and other papers of Deton Jackson Brooks, Jr., an educator, journalist, administrator, and Chicago public servant. The collection contains reports and studies written by Brooks related to the topics of welfare and literacy; administrative records from Brooks' tenure as executive director of the Chicago Committee on
The collection contains correspondence, newsclippings, legal records, speeches, and sound recordings by or about Julius J. Hoffman, a judge of the United States District Court for the Northern District of Illinois. Most of the papers concern Judge Hoffman's handling of the Chicago Seven Conspiracy trial (1969-1970) and include letters from the public regarding him (mostly favorable) and 10 audio recordings
Correspondence, meeting minutes and agendas, reports, legal and financial records, newspaper clippings, and other papers of Joyce A. Hughes, a Northwestern University law professor who served on the Chicago Board of Education (1980-1982). Materials chiefly pertain to school desegregation and related financial issues. Includes records of the Chicago Board of Education (CBE) Desegregation Committee, Audit and Finance Committee, and Real
Correspondence, playbills, photographs, newspaper clippings, and other materials concerning the work, career, and interests of author and oral historian Louis "Studs" Terkel. The collection contains interview transcripts and manuscripts for a number of Terkel's books including "Division Street" (1967), "Hard Times" (1970), "Working" (1974), "American Dreams" (1983), the Pulitzer Prize winning "The Good War" (1984) and "Race" (1992).
Correspondence, publications, programs, legal documents, newspaper clippings, photographs, and writings by and about Judge Sidney A. Jones, Jr., attorney, alderman of the 6th Ward, Cook County Circuit Court judge, and mayoral appointee as director of the Mayor's License Commission under Mayor Harold Washington in the 1980s. A portion of the collection documents his involvement in various fraternities, clubs, and religious