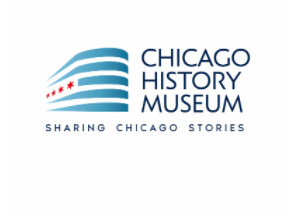 Chicago History Museum
1601 N. Clark Street Chicago, IL 60614
Results 1 to 12 of 12
Chicago (Ill.)--Race relations--20th century (12) x
1960s (12) x
Chicago History Museum (12) x
clear facets
Correspondence, publications, manuscripts, photocopies of sketches and sketchbooks, photographs, sound recordings, and a videocassette related to the life and work of Archibald J. Motley, Jr., a painter known for his portraiture and scenes of urban life. Included are his handwritten manuscript "The Negro in Art," documentation of his numerous awards, including a Guggenheim Foundation grant, items related to exhibitions in
Correspondence, board meeting minutes, research files, newspaper clippings, reports, observation notes, and other papers of Charlotte E. Senechalle, primarily relating to her work with school improvement and the conditions of the Cook County Department of Corrections. Included are materials regarding Senechalle's work with the Citizens Schools Committee, such as meeting minutes (1988-1991), financial records, and observer reports regarding the Chicago
Correspondence, mimeographed and printed material, certificates, posters, phonograph records of speeches, minutes of meetings and conventions, scrapbooks, and other papers relating to activities of Mrs. Gaines, a leader in local, state, and national organizations of African American club women, Chicago social service organizations, and the Republican Party. Topics include the civil rights movement; her service as president of the National
Correspondence, political statements, newspaper clippings, four scrapbooks, and other materials of Joseph D. Bibb, a Chicago lawyer and newspaper columnist, an African American activist for equal rights and economic opportunity, and a state law enforcement official. Materials relate to the Republican Party, state corrections policies, and Bibb's work against racial discrimination. Scrapbooks contain articles Bibb wrote for the Pittsburgh Courier;
Correspondence, publications, programs, legal documents, newspaper clippings, photographs, and writings by and about Judge Sidney A. Jones, Jr., attorney, alderman of the 6th Ward, Cook County Circuit Court judge, and mayoral appointee as director of the Mayor's License Commission under Mayor Harold Washington in the 1980s. A portion of the collection documents his involvement in various fraternities, clubs, and religious
Biographical materials, correspondence, reports, published articles, newsletters, programs, newspaper clippings, photographs, scrapbooks, administrative documents, and other papers of Leonidas H. Berry, a Chicago African American gastroenterologist. The materials relate to various aspects of Berry's career, including the establishment and progress of his clinics for treatment of addiction to narcotics; his work at Provident Hospital (1935-1970), Michael Reese Hospital (ca. 1946),
Committee reports, correspondence, financial records, fundraising and publicity materials, meeting agendas and minutes, news clippings, newsletters, petitions, press releases, surveys, and other records related to daily operations, program planning, and projects of the Logan Square Neighborhood Association (LSNA), a nonprofit community organization serving the Logan Square community in Chicago (Ill.). Topics include race relations, education, school desegregation, public health, transportation,
Correspondence, meeting minutes, press releases, newsletters, committee reports, legal and financial documents, newspaper clippings, fliers, and other papers of Lois Rosen, a Chicago political activist and labor union advocate, who was a leader in several civic and social service organizations from the 1960s-1990s. Most of the collection relates to Rosen's work within the Mayor's Commission on Women's Affairs, which became
Correspondence; newsletters, newspaper clippings, pamphlets, programs, and flyers; church and youth scrapbooks, a bank marketing expenses ledger; notebooks, speaker's notes, poems, jokes, song lyrics, etc.; and other papers of Moses M. Shaw, a Chicago businessman active in community and civil rights affairs in the Woodlawn neighborhood. Most of the collection relates to Shaw's leadership of the Young People's Christian Union,
Correspondence, course applications, teaching and survey materials, newsletters, announcements, newspaper clippings, administrative and financial records, reports, publications, and other records of the Training Center at Hull-House (Chicago, Ill.), sponsored by the National Federation of Settlements and Neighborhood Centers. The majority of the collection relates to studies conducted and courses offered by the training center for social workers and leaders of
The Rev. J. H. Jackson visual materials contains black and white and color photographs and negatives from ca. 1920 until 1986. It contains special events Jackson attended and spoke at, including several of the Annual National Baptist Conventions and anniversary celebrations as pastor of Olivet Baptist Church, as well as Jackson with public figures such as former president Lyndon B.
Correspondence, minutes, financial records, reports, research materials, clippings, brochures, and other records of The Woodlawn Organization (TWO), a coalition of neighborhood and religious groups formed to improve the quality of life in the Woodlawn neighborhood of Chicago (Ill.). Topics include a proposal by the Schools Committee to start an experimental school district in East Woodlawn, funding from the U.S. Department