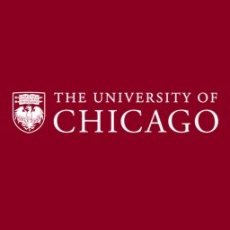 University of Chicago
Hanna Holborn Gray Special Collections Research Center, 1100 East 57th Street, Chicago, IL 60637
Results 1 to 8 of 8
Hyde Park (Chicago, Ill.) (8) x
University of Chicago (8) x
clear facets
Rachel Marshall Goetz was a writer, researcher, and activist who spent much of her career focused on national and local Hyde Park politics. These papers include much of Goetz's early writing advocating the use of new media in state and local governments. She worked as a speechwriter on Illinois governor Adlai Stevenson's 1956 presidential campaign, and many of her drafts,
This collection contains the records of the Hyde Park and Kenwood Interfaith Council, from 1911-1993. Included are administrative records such as minutes, correspondence, budgets and directories of membership. This collection also contains general subject files covering Council projects and affiliated institutions.
The Hyde Park Historical Society was founded in 1977 to record and preserve the history of the Hyde Park-Kenwood neighborhood. Included are the Hyde Park Historical Society's administrative records, as well as its collection of historic materials. The collection contains architectural drawings, artifacts, audio material, clippings, correspondence, deeds, manuscripts, maps, memorabilia, oral histories, photographs, postcards, posters, publications, scrapbooks, and slides.
The Hyde Park-Kenwood Community Conference was formed in 1949 to "to build and maintain a stable interracial community of high standards." The collection contains correspondence, memoranda, meeting agendas and minutes, budgets and fundraising material, by-laws, directories, reports; press releases, surveys, newsletters, brochures, clippings, photographs, an audio reel, maps, posters, flyers, pamphlets, booklets, and other documents representing the activities of the
The Hyde Park-Kenwood and Woodlawn Records contain articles, journals, small publications, brochures, correspondence, neighborhood directories, flyers, newsletters, advertisements, neighborhood guides, pamphlets, proposals, reports, and newspapers concerning the history of Hyde Park and its surrounding neighborhoods, as well as the urban renewal movement.
W. Alvin Pitcher (1913-1996), professor, minister, community and social justice activist. The Pitcher Papers include manuscripts, correspondence, press clippings, and extensive records from numerous political and civic organizations. The papers document Pitcher's scholarly career at Denison University and the University of Chicago, his ministerial work, and his participation in the civil rights movement and in various community organizations.
The University of Chicago's Office of Student Activities supported student life by advising and advocating for student organizations, coordinating space and facilities for events and meetings, creating programming, and helping student groups maintain financial stability. This collection consists of the administrative records of the Office of Student Activities from 1921 to 1981, with a concentration of material in the 1960s
This collection contains records of the University of Chicago Office of the President, covering the administration of Lawrence A. Kimpton, who served as Chancellor of the University of Chicago from 1951-1960. While he kept the title of "Chancellor" held by his predecessor, Robert Maynard Hutchins, Kimpton's duties were consistent with those held throughout the institution's history by the University President.