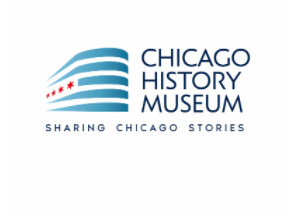 Chicago History Museum
1601 N. Clark Street Chicago, IL 60614
Results 1 to 4 of 4
Maxwell Street (Chicago, Ill.) (4) x
Chicago History Museum (4) x
clear facets
Views of residents of Maxwell Street area of Chicago (Ill.) 1966-1983. Include buyers and sellers at the Maxwell Street market and goods for sale. Also includes unposed views of people dancing, singing, lounging on the streets. James Newberry, photographer.
Items collected as part of the ""Neighborhoods, Keepers of Culture Project"" of the Chicago Historical Society, which focused on the following community areas: Near West Side, East Garfield Park, Lower West Side (Pilsen), South Lawndale (Little Village), Rogers Park, West Ridge, and Douglas and Grand Boulevard on the South Side. Items in this collection include video footage used in an
Photographs by Dr. Steven Balkin, showing the last summer season at the original Maxwell Street Market. Images are primarily of vendors at their stands, shoppers, and street musicians playing instruments, photographer Jeffrey Fletcher, and images of Piano C. Red and his Flat Foot Boogie Band. Attached to photographs are excerpts from interviews with their subjects, describing personal experiences at the
Visual materials that chronicle the initial years and subsequent growth of the YMCA, a social service organization in the Chicago metropolitan area. Subjects include staff members (individual and groups); annual meetings; program activities for adults, teens and children; camps in service including war work with the armed forces (both World Wars), and YMCA facilities. Most items are identified.