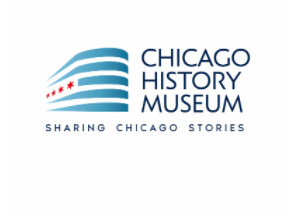 Chicago History Museum
1601 N. Clark Street Chicago, IL 60614
Results 1 to 6 of 6
Near West Side (Chicago, Ill.) (6) x
Chicago History Museum (6) x
clear facets
Black-and-white photographic prints depicting the built environment, predominantly in Chicago, but also Evanston, Skokie, and Galena, Illinois. All the images depict exterior views, the majority of which are street intersections, though the collection also documents streetscapes, residences, and individual businesses, particularly churches, department stores, and burlesque and pornographic film establishments. Osty most frequently documented the River North, Near North Side,
Items collected as part of the ""Neighborhoods, Keepers of Culture Project"" of the Chicago Historical Society, which focused on the following community areas: Near West Side, East Garfield Park, Lower West Side (Pilsen), South Lawndale (Little Village), Rogers Park, West Ridge, and Douglas and Grand Boulevard on the South Side. Items in this collection include video footage used in an
Meeting minutes, reports, correspondence, legal documents, newsletters, press releases, newspaper clippings, neighborhood maps, publications, and other records of the Lawndale Community Committee (LCC), a Chicago (Ill.) neighborhood organization that sponsored programs and activities associated with the Fillmore Youth Center. Includes materials regarding consultant director John T. Harris; and administrative files involving other Lawndale organizations, such as the Near West Side
Correspondence, reports, lists, and other papers of June Dolnick, related to her work with community organizations in Chicago (Ill.), especially in the Englewood, Near West Side, Kenwood, and Hyde Park neighborhoods. Topics include neighborhood conservation, the impact of urban renewal and redevelopment plans, and housing. Organizations represented include the Green Street Association.
Photographic material documenting activities of the Chicago Commons Association settlement houses in the Near West Side of Chicago (Ill.). Includes views of activities for adults, children, teenagers, and senior citizens, such as handicraft, educational, vocational, and social activities. Also includes scenes relating to nutrition, physical fitness and sports for children and teenagers; children's summer camp (ca. 1920-1969); portraits of various
The mission of African American Family Services (AAFS) is to help the African American individual, family and community to reach a greater state of well being through the delivery of community-based, culturally-specific chemical health, mental health, and family preservation services.