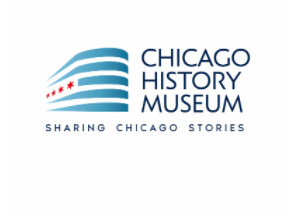 Chicago History Museum
1601 N. Clark Street Chicago, IL 60614
Results 1 to 8 of 8
South Side (Chicago, Ill.) (8) x
Chicago History Museum (8) x
clear facets
Correspondence, photographs, and personal papers of Bruce Washington, an African American World War I veteran. Included are event programs from the Bethel A.M.E. Church on Dearborn Street in Chicago (Ill.), of which Washington was an active member, and magazines from the 1920s and 1930s, including six issues of The Crisis.
Correspondence, course applications, teaching and survey materials, newsletters, announcements, newspaper clippings, administrative and financial records, reports, publications, and other records of the Training Center at Hull-House (Chicago, Ill.), sponsored by the National Federation of Settlements and Neighborhood Centers. The majority of the collection relates to studies conducted and courses offered by the training center for social workers and leaders of
Reverend Joseph H. Jackson (1900-1990) was a missionary, pastor, diplomat, scholar, an outspoken Republican, and an African American Baptist leader during the Civil Rights Movement in the United States. Jackson was the pastor at Olivet Baptist Church on Chicago's South Side from 1941-1990, and president of the National Baptist Convention (NBC) from 1953-1982. Before his tenure at Olivet Baptist Church,
Correspondence, programs, and newsclippings concerning a proposed commemorative service for Carter G. Woodson (founder of the ASALH) and efforts to establish a Chicago Public Library branch in his honor. Also present are additional materials on ASALH history, African American history observances, and the U.S. Bicentennial Celebration.
Correspondence and other papers relating to Carey's activities as a lawyer, politician, and alderman (1947-1955) of the 3rd ward in Chicago; member (1955-1961) of the President's Committee on Government Employment Policy; and pastor of Quinn Chapel (African Methodist Episcopal Church). Collection includes papers of his father, Bishop Carey. Topics include the younger Carey's 1949 efforts to have the Chicago City
Ledgers, minutes, scrapbooks, correspondence, sermons, and other records of Olivet Baptist Church based at 3101 South King Drive, on Chicago's South Side. The collection includes writings by and about Olivet's famous ministers: Dr. L. K. Williams (1916-1940) and Dr. J. H. Jackson (1941-1990); ledgers listing members; minutes and other records of its missionary efforts, which reached out to other African
Correspondence, grant applications, class curricula, student files, newsletters, press releases, newspaper clippings, marketing materials, and other records of the Urban Preceptorship Program (UPP) at the University of Illinois at the Medical Center, which taught medical students, health care professionals, and community health workers about medical care in urban areas. Topics include medical treatment for the poor, prison health, community based
The Rev. J. H. Jackson visual materials contains black and white and color photographs and negatives from ca. 1920 until 1986. It contains special events Jackson attended and spoke at, including several of the Annual National Baptist Conventions and anniversary celebrations as pastor of Olivet Baptist Church, as well as Jackson with public figures such as former president Lyndon B.