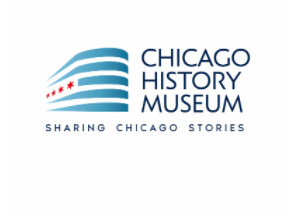 Chicago History Museum
1601 N. Clark Street Chicago, IL 60614
Results 1 to 6 of 6
Woodlawn (Chicago, Ill.) (6) x
Chicago History Museum (6) x
clear facets
Autobiographical chapters discuss Irish American family and community life in the Woodlawn community of Chicago, Ill., ca. 1909-1920s, the author's boyhood, and his career in the 1930s in real estate development in the Chicago area. The commentaries discuss race relations during World War II and after, the Princeton Park Homes, the Pullman community, and public housing policy from the 1940s
Correspondence; newsletters, newspaper clippings, pamphlets, programs, and flyers; church and youth scrapbooks, a bank marketing expenses ledger; notebooks, speaker's notes, poems, jokes, song lyrics, etc.; and other papers of Moses M. Shaw, a Chicago businessman active in community and civil rights affairs in the Woodlawn neighborhood. Most of the collection relates to Shaw's leadership of the Young People's Christian Union,
Reports, brochures, convention packets, newspaper clippings, correspondence, minutes, newsletters, pamphlets, publications, course materials, and other papers of Timuel D. Black, Jr., a Chicago educator, civil rights and labor rights activist, and oral historian. Materials largely pertain to the civil rights movement in education. Also present are materials by or about the Mississippi Freedom Democratic Party, the Negro American Labor Council,
By-laws, announcements, lists of volunteers, training and organizing information, etc. of a project by women in the Woodlawn community of Chicago, Ill., to tutor mothers free in reading and other household and vocational skills. This adult education project was based at the YWCA and at Immanual Lutheran Church.
Correspondence, minutes, financial records, reports, research materials, clippings, brochures, and other records of The Woodlawn Organization (TWO), a coalition of neighborhood and religious groups formed to improve the quality of life in the Woodlawn neighborhood of Chicago (Ill.). Topics include a proposal by the Schools Committee to start an experimental school district in East Woodlawn, funding from the U.S. Department
Tax bills and receipts and other papers related to the Woodlawn Property Owners Association, a community organization. Participation in the organization reached as far south as 74th Street in the late 1920s, beyond the official boundaries of the Woodlawn Community Area of Chicago (Ill.). According to one letter (Apr. 3, 1929), this organization of white people sought to restrict ""Woodlawn