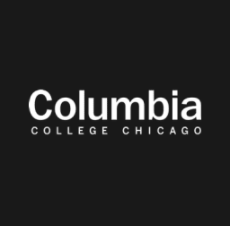 Center for Black Music Research, Columbia College Chicago
618 S. Michigan, 6th Floor, Chicago, IL 60605
Results 1 to 13 of 13
Center for Black Music Research, Columbia College Chicago (13) x
clear facets
Andrea E. Leland is an artist, film and video maker.
Dena Julia Polacheck Epstein was born November 30, 1916 in Milwaukee, Wisconsin, the second of four children of William S. Polacheck of Wisconsin and Hilda R Satt of Wloclawek, Poland. After the death of her father when Epstein was 11, she and heDena Julia Polacheck Epstein was born November 30, 1916 in Milwaukee, Wisconsin. She attended the University of Chicago,
Dominique-René de Lerma (1928– ) is a prominent, pioneering scholar in black music research. After a career as a performing oboist, de Lerma received a PhD in musicology from Indiana University in 1958. Subsequently he taught at Indiana University (1963–1976), at Morgan State University (1976–1990), and at Peabody Conservatory (1983–1990). He served as Director of the Center for Black Music
Eileen Jackson Southern was born February 19, 1920 in Minneapolis, Minnesota to Walter Wade and Lilla (Gibson) Jackson. Southern gave her first piano recital at the age of 12 and made her debut in Chicago's Orchestra Hall at age 19, playing a Mozart concerto with the Chicago Musical College Symphony Orchestra. Although she studied the traditional white classical genius of
In 1995, filmmaker Andrea E. Leland partnered with Kathy Berger on a collaboration with the Garifuna people of Belize and the United States resulting in the documentary The Garifuna Journey. Descendants of African and Amerindian ancestors who successfully resisted slavery, the Garifuna emerged with a separate and distinct culture still in existence today.
Helen Walker-Hill (born in 1936 in Winnipeg, Manitoba, Canada) is a scholar, editor and performer specializing in the music of black women composers. She has a BA degree from the University of Toledo in Ohio (1957), an MA in musicology from Smith College (1965), and a DMA in piano performance from the University of Colorado at Boulder (1981). She has
Irene Britton Smith (1907–1999) was born and educated in Chicago, where she attended Wendell Phillips High School and the Chicago Normal School. Music and music composition were her avocation. Professionally, she taught reading in the Chicago Public schools for forty years. During her summer vacations she studied music in Chicago, receiving a BM from the American Conservatory in 1946, and
Melba Liston was a jazz composer, arranger, and performer born in 1926. She was a trombonist during an era (1942–1985) when few women played brass instruments and even fewer toured with jazz bands. She played in the bands of several important jazz musicians, including Count Basie, Dexter Gordon, Dizzy Gillespie, Charles Mingus, Randy Weston, and Quincy Jones. Liston had an
The National Association of Negro Musicians (NANM) was founded in Chicago in 1919 by a group of African-American professional musicians, and composers, to advance the education and careers of African American musicians. Among the founders of the organization were Nora Douglas Holt, Henry Lee Grant, Georgia Fraser Goins, R. Nathaniel Dett, Clarence Cameron White, Carl Diton, and Kemper Harreld, among
Paul Robeson was a famous African-American athlete, singer, actor, and advocate for the civil rights of people around the world. April 9, 1998 was the centennial of his birth, and the Paul Robeson Centennial Committee in Chicago was formed by a group of artists, educators and community activists to gather resource materials and plan projects and events to honor Robeson.
Richard E. Stamz (1906-2007) was a broadcast pioneer and active member of Chicago's Englewood community. His 1950s radio show on WGES, "Open the Door, Richard," helped promote and popularize urban black musical genres such as soul, blues, and gospel, and it was a prominent outlet for advertisers to reach African American audiences. The Richard E. Stamz papers span from 1919-2010
Sue Cassidy Clark was a music journalist and photographer who specialized in soul, gospel, and rock music in the late 1960s and early 1970s. The Sue Cassidy Clark papers include Clark's recorded interviews, interview transcripts, photographs, published articles, correspondence, handwritten notes, clippings, promotional print material, and commercial sound recordings.
Theodore Charles Stone (1912-1998) was a Chicago-based baritone operatic singer and journalist who served as president of both the National Association of Negro Musicians and Chicago Music Association. The Theodore Charles Stone papers span from 1929-2001 and provide insight into the African-American operatic music scene throughout the 20th century. Material includes programs, flyers, invitations to concerts and performances, subject and