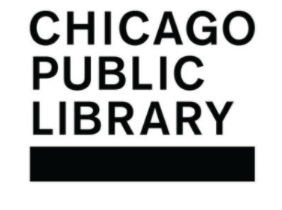 CPL-Vivian G. Harsh Research Collection
9525 S. Halsted Street, Chicago, IL 60628
Results 1 to 25 of 153
The Abbott-Sengstacke Family papers include materials from Robert Sengstacke Abbott (1868-1940) and John Herman Henry Sengstacke (1912-1997), as well as John's wife Myrtle Elizabeth Picou Sengstacke (1914-1990). The papers trace the Abbott-Sengstacke family history from the mid-19th century in Georgia through Abbott's move to Chicago and creation of a journalistic empire, to the death of Sengstacke in 1997. Robert S.
Abdul Alkalimat is former director of African American studies at the University of Illinois at Urbana-Chamaign.
This collection documents Adlean Harris' work as a librarian, genealogist, researcher, and astrologer. The Adlean Harris Papers span the years 1876 to 2007 with the bulk of the material ranging from 1970 to 1995.
The Afro-American Genealogical and Historical Society of Chicago (AAGHSC) was created to preserve and perpetuate the records of African American history and to encourage the study of African American genealogy. AAGHSC is a volunteer organization whose society members are experts in the field of African American genealogical research. AAGHSC helped family historians overcome challenges in African American ancestry research resulting
A 1954 graduate of Chicago Medical School, Dr. Lattimer was the college's first African American alumna. After working as Director of Ambulatory Pediatrics at Michael Reese Hospital, she took a similar position at Cook County Hospital. From 1986 to1995 she was Medical Director of Cook County Hospital.
Al Browne was a circus clown and circus manager.
Alfred Lloyd Woods was born February 29, 1944 in Pell City, Alabama to Willie Lloyd Woods and Mary Louis Wrencher Woods. He earned his Bachelor of Arts and a Masters of Library Information Science from the University of Illinois. Following his graduation in 1972, he worked in the Chicago Public Library in multiple positions. Woods also worked as Executive Director
Alice Palmer, an educator and human rights activist, worked in Harold Washington's campaigns and served as an Illinois State Senator. She was active in Chicago's civil rights movement of the 1960s, and in international dialogues beginning in the 1980s. Her husband, "Buzz" Palmer, a former police officer, was one of the founders of the Afro-American Patrolmen's League, and has been
Alice Browning (née Crolley) was born in 1907 at Provident Hospital in Chicago, the oldest of three siblings. She was an educator and writer, eventually publishing her short stories in newspapers and magazines and founding or co-founding several publications related to African American authors and writing. Browning's papers include correspondence, manuscripts, serials, newsletters, photographs, newspaper clippings, pamphlets and memorabilia.
Alva Beatrice Maxey (1913-2009) was a social worker and educator. This collection is largely representative of Maxey's educational and work history, especially her time as a Professor of Sociology at Northeastern Illinois University and her work as the Community Organization Director for the Chicago Urban League in the 1950s. Also well represented is Maxey and Charles Boyd's battle to preserve
The first African Americans allowed to work at Midway Airport's AMF postal facility founded the AMF Midway Organization in 1991. They worked on trains, distributing mail throughout the Midwest. AMF Midway Postal Retirement Organization Archives include materials relating to the experience of AMF Midway (PTS)'s employees and the formation and history of AMF Midway Organization.
Ann Brown was a member of the National Association of Colored Women's Clubs and longtime member of the Missionary Society of Arnett Chapel A.M.E. Church.
Ann Stull was director of Friendship House in Chicago from 1951 to 1955. Friendship House was a Roman Catholic mission that preached and practiced racial tolerance in the pre-civil rights era.
The Roman Catholic Archdiocese of Chicago is a particular church of the Roman Catholic Church in the United States. The Archdiocese of Chicago is one of the largest dioceses in the nation by population and comprises Cook and Lake counties.
Arthur Logan, a graphic artist, singer and choirmaster, was graphic designer for the 1927-1929 "Wonder Books," edited by Frederic H. Robb. Logan was later active in Chicago churches as a choirmaster through the 1980s.
The Associated Clubs of Woodlawn (ACW) founded in 1927 and incorporated in 1936, was perhaps Woodlawn´s most ubiquitous, powerful and enduring community improvement association. Until its dissolution in February 1970, the ACW served as a clearing house for information of concern to its member clubs and the Woodlawn community as a whole. It also attempted to safeguard and to promote
Audley Mackel was a prominent dentist in the Vicksburg-Natchez Mississippi area. In the 1950s he was active in the Regional Council of Negro Leadership, headed by Dr. T.R.M. Howard. In a legendary incident, he drove Dr. Howard in a hearse past Ku Klux Klan gunners. Dr. Mackel was also instrumental in an NAACP lawsuit challenging "separate but equal.
Barbara E. Allen directed, produced, edited, and wrote the 2005 Emmy-winning documentary, Paper Trail: 100 Years of the Chicago Defender. The film was hosted by Harry J. Lennix and featured such notables as Earl Calloway, Robert Sengstacke, and then Senator Barack Obama. It celebrates the centennial of the Chicago Defender and skillfully chronicles the pivotal role this groundbreaking newspaper played
Barbara Shepherd worked on the 1940 American Negro Exposition (ANE) held at the Chicago Coliseum. She also served in staff positions in several social service organizations.
Ben Burns had a long and distinguished career as "a white editor in black journalism." He helped found Ebony and a number of other black publications and he trained many black writers in all aspects of print journalism. After working for black publications for thirty-five years, Burns referred to himself as "a black newspaperman, black in my orientation and thinking,
Bennett Johnson, a graduate of Roosevelt University with Harold Washington, has been a civil rights and radical activist since the 1940s. He was a leader in the March on Conventions movement, Protest at the Polls, and the NAACP. He was one of the early activists in Harold Washington's successful campaign for Mayor of Chicago. Johnson was co-founder of Path Press,
Betty Gubert is the former head of reference at the Schomberg Center for Research in Black Culture and the author of several reference works, including "Invisible Wings: An Annotated Bibliography on Blacks in Aviation, 1916-1993."
The Black Caucus of the American Library Association serves as an advocate for the development, promotion, and improvement of library services and resources to the nation's African American community; and provides leadership for the recruitment and professional development of African American librarians.
The Black Radical Congress or BRC is an organization founded in 1998 in Chicago. It is a grassroots network of individuals and organizations of African descent focused on advocating for broad progressive social justice, racial equality and economic justice goals within the United States.
Open to "any black woman interested in advancing the cause of Black feminism", the National Alliance of Black Feminists (NABF) was a not-for-profit, non-partisan organization dedicated to achieving full equality for Black women in America. Formed in the summer of 1975, the organization which became NABF started in 1974 as the Chicago Chapter of the New York based National Black