Archie Motley Archival Internship Program Student Application Information
Goals of the AMAIP
The goals of the Archie Motley Archival Internship Program are to:
Provide meaningful and educational opportunities for students and emerging professionals.
Expose students to career options available in libraries, archives, and special collections.
Diversify the applicant pool for positions in Archives/Special Collections with a focus on Cultural Heritage Management.
Support and foster work within BMRC-member institutions
Eligibility
Current undergraduates, graduate students, recent graduates or individuals in career transition are eligible to apply.* Preference will be given to students of color studying one or more of the following disciplines:
African American Studies
Archival Science/Special Collections
Art History
Comparative Race & Ethnic Studies
Music/Music Education
Political Science
Public History
Secondary Education w/History concentration
Sociology/Social Work
US History
*Applicants must be currently enrolled or a recent graduate of one of the universities on our BMRC membership list. Individuals in career transition will be considered on a case by case basis.
Application Requirements
WHEN: The application period is open with an extended deadline of January 23, 2023.
WHO: Applicants who are undergraduate or graduate students in good standing at their universities are eligible to apply. Recent graduates or alumni in career transition will be considered on a case-by-case basis.
WHAT: Applicants must submit a cover letter, resume/CV (If selected for an interview, two BMRC reference forms must be completed, one by a professor.)
NOTE about the Process: Once applications are reviewed and rated by the Archie Motley Jury Selection Committee, finalists are notified and an interview will be scheduled. After the interviews, student applicants are further evaluated and ranked. Interviews will be held in February for finalists and internship recipients will be notified in early March, 2023.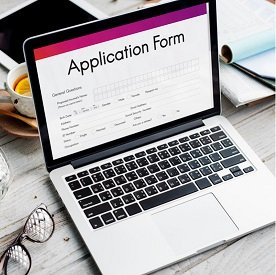 Program Requirements
The intern will work on a project planned by the assigned BMRC host institution and reviewed and approved by the AMAIP Jury Selection Committee. Each project requires at least 200 hours of work over 8 weeks during the summer. The BMRC Program Manager will communicate with intern supervisors at the selected BMRC-AMAIP host sites institutions regarding confirmation of hours worked by the AMAIP intern. 
Additionally, Archie Motley interns will be expected to:
Participate in weekly one-on-one meetings with the BMRC Host Institution Supervisor
Participate in bi-weekly online meetings with the BMRC Program Manager & Archivist
Participate in an online, asynchronous Enrichment & Professional Development Course (required, but non-graded)

Completion of all assignments and participation in scheduled intern group discussions, informal chats, tours or other activities is expected.

Write a brief update at the midway point of their internship
Submit an 800-1000 word summary report of their internship project at the conclusion of their internship.
Give a 10-15 minute presentation with slides at the end or immediately following the internship on a date determined by the BMRC Program Manager
Award Details
Interns will receive $3,500 in funding for 220 hours of work spread across 8 weeks of the summer between mid-June - mid-August.