Staff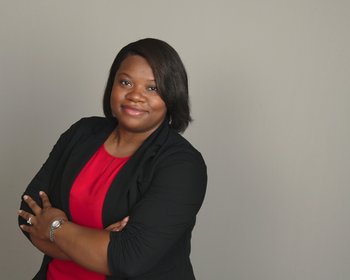 Marcia Walker-McWilliams joined the Black Metropolis Research Consortium (BMRC) as Executive Director in Fall 2019.  As the BMRC Executive Director, Marcia provides strategic leadership and operational management for the BMRC's activities, and for working with members of the community and BMRC institutions to facilitate the discovery, preservation, and use of Black historical collections.  
Marcia received a Ph.D. in American History from the University of Chicago and a B.S. Ed. in Social Policy and African American Studies from Northwestern University.  She is the author of Reverend Addie Wyatt: Faith and the Fight for Labor, Gender, and Racial Equality with University of Illinois Press and conducted much of her research in the collections of BMRC institutions.  Prior to accepting this position, Marcia was Assistant Professor of History at Lone Star College and has previously taught at Prairie View A&M University and the University of Houston. She also brings administrative experience from her time as an Associate Director of Rice University's Center for Civic Leadership. Marcia has worked in archives on the Mapping the Stacks project in which she helped process several major archival collections at the Vivian G. Harsh Research Collection of the Chicago Public Library including the Abbott-Sengstacke Family Papers,  the Charles A. Hayes Papers and the Rev. Addie and Rev. Claude Wyatt Papers. She went on to work with the Harsh Archival Processing Project and processed the Chicago SNCC History Project Archives and the Lucy Smith Collier Papers.  She also served as guest curator for a yearlong exhibit on the life and legacy of Rev. Addie Wyatt in 2013 at the Vivian G. Harsh Research Collection of the Chicago Public Library.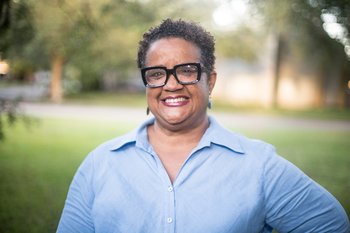 Allison joined the BMRC in May of 2020. In this role, she serves as the primary lead for the Archie Motley Internship Program, the Summer Short Term Fellows Program, and member relations. Connecting with and assisting member institutions, constituent groups and community members, Allison provides general assistance and information about member institution's holdings and services, making appropriate referrals as needed. She also monitors archival trends, new scholarship and social media activity. As caretaker of the BMRC's official records, Allison arranges and manages the organizational archives in analog and electronic formats. She also work closely with the Executive Director, planning and managing daily operations of the consortium.
Allison has enjoyed working in a diversity of roles within higher education. Most recently, as a member of the Student Success Center team at Loyola University New Orleans. Previously, Allison earned Bachelor's of Arts degree in Psychology from Spelman College and, after working for many years, a Master's in Library and Information Science from Louisiana State University. Allison was awarded a Spectrum Scholarship from the American Library Association and was one of the first graduate students selected to receive a diversity scholarship (currently titled Kaleidoscope Scholarship Program) through the Association of Research Libraries (ARL.) Later, Allison was a member of the ARL's Leadership & Career Development Program and continued a to volunteer with both ARL and the ALA in presenting diversity & recruitment programming.
While matriculating at LSU, Allison worked in the Camille Stivers Shade Black Heritage Collection at Southern University, Baton Rouge, LA. She compiled metadata for a collection of slave narratives compiled by John B. Cade, a former history professor at the university. This was her first foray into the world of archives. Upon completion of her MLIS degree, Allison joined the Education & Social Science Library at the University of Illinois at Urbana-Champaign where she was the Psychology & Social Work Subject Specialist. Collection development, instruction and outreach were key responsibilities in this role. Also actively engaged in research, Allison focused on African American Library Education history. The centerpiece of her work was a journal article about the Negro Teacher-Librarian Training Program, a little known library training program in the early 20th century which had a significant impact on the diversification of the field of library education. In her last two years at the University of Illinois, Allison worked on the early phase of a newly added manuscript collection, the Shōzō Satō papers and a digitization project to preserve the highly sought after "Project 500" archival records, a late 1960s program created to recruit Black students to the university. During this period, Allison was also selected as the 2008-2009 Donald C. Gallop Fellow in American Literature by the Beinecke Rare Book and Manuscript Library at Yale University.
Deep diving in the archives became a passion. Linking it with her life long interest in African American history and culture was to Allison, a perfect combination. Hence, joining the BMRC has brought Allison full circle and she could not be happier. When not working Allison enjoys reading, watching documentaries, listening to jazz, blues and a variety of musical genres.
Archivist and tech enthusiast Laurie Lee Moses joined the BMRC as Portal Archivist in May 2020. She is charged with updating, re-envisioning, and transforming the collections database to offer enhanced discoverability of member organizations' collections in a user-friendly and sustainable way. 
Moses became familiar with the BMRC's dynamic mission, programs, and staff at the Center for Black Music Research, where she welcomed BMRC Fellows, interns, and teams for the Survey Initiative and Color Curtain Processing Project to the archives. She brings to the BMRC over a decade of experience in facilitating access to archival materials, which are central to the  study of African and Diasporic history and culture. Driven by innate curiosity, interactions with researchers at all ages and stages of research, and her affinity for digging into the technical nuts and bolts of digital access innovation, Moses continues to investigate new ways of representing and using information including linked data, graph databases, open source software, information modeling, and user experience design.
Moses is also a musician, improviser, and composer, performing with a variety of ensembles of musicians, dancers, and theatre artists, including a recent collaboration with the Cabinet of Curiosity. She earned her Master of Music in composition at Roosevelt University. She is currently an accompanist for Artemis Singers, and enjoys drawing and watercolor painting in her spare time.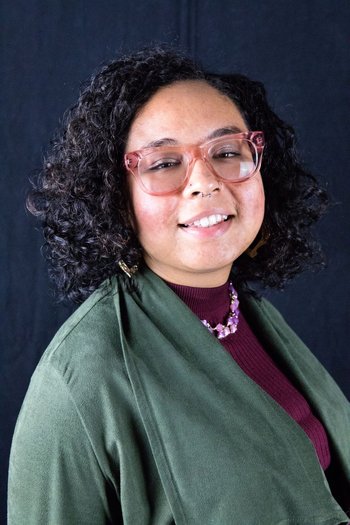 Tanya Calvin joined the BMRC as the Community Engagement Archivist in June of 2020. Tanya is responsible for connecting with the BMRC's member institutions and doing outreach with the larger Black community in Chicago to advise them with best archives and collections practices. By working directly with the different Black communities in Chicago, Tanya closes the gap between archives and the communities they serve.
Tanya was a Black Studies and Latinx & Latin American Studies double major at Amherst College, where they also worked as an assistant in the Robert Frost Library Archives and Special Collections for three years. Tanya was selected for the Lane Research Fellowship for Creative Artists with Frost Library, where they researched gaps in the Amherst College Archives and Special Collections pertaining to Black, Mexican, and Queer identities. In the summer of 2019, they worked as an intern in the Archives department of the Chicago History Museum through the Robert F. Smith Internship program with the National Museum of African-American History and Culture. There, Tanya processed a backlogged visual materials collection connected to the Reverend Joseph H. Jackson Papers and created a Google Arts & Culture online exhibit showcasing the collections. They look forward to pursuing their Master's in Library and Information Science while staying based in Chicago.
When Tanya is not working in archives and special collections, they are a poet and performance artist. They self-publish zines that cover topics like mental health issues, relations between Black and Mexican cultures, and Black resistance to racial oppression. Tanya also enjoys live music, cooking, and walking along the shore of Lake Michigan.