Staff & Board Members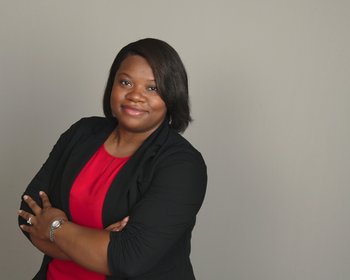 Marcia Walker-McWilliams joined the Black Metropolis Research Consortium (BMRC) as Executive Director in Fall 2019.  As the BMRC Executive Director, Marcia provides strategic leadership and operational management for the BMRC's activities, and for working with members of the community and BMRC institutions to facilitate the discovery, preservation, and use of Black historical collections.  
Marcia received a Ph.D. in American History from the University of Chicago and a B.S. Ed. in Social Policy and African American Studies from Northwestern University.  She is the author of Reverend Addie Wyatt: Faith and the Fight for Labor, Gender, and Racial Equality with University of Illinois Press and conducted much of her research in the collections of BMRC institutions.  Prior to accepting this position, Marcia was Assistant Professor of History at Lone Star College and has previously taught at Prairie View A&M University and the University of Houston. She also brings administrative experience from her time as an Associate Director of Rice University's Center for Civic Leadership. Marcia has worked in archives on the Mapping the Stacks project in which she helped process several major archival collections at the Vivian G. Harsh Research Collection of the Chicago Public Library including the Abbott-Sengstacke Family Papers,  the Charles A. Hayes Papers and the Rev. Addie Wyatt and Rev. Claude Wyatt Papers. She went on to work with the Harsh Archival Processing Project and processed the Chicago SNCC History Project Archives and the Lucy Smith Collier Papers.  She also served as a guest curator for a yearlong exhibit on the life and legacy of Rev. Addie Wyatt in 2013 at the Vivian G. Harsh Research Collection of the Chicago Public Library.
2019-2020 BMRC Executive Committee
Steven M. Adams
Chairperson
Life Science Librarian & Psychology Liaison, Northwestern University
Raquel Flores-Clemons
Vice Chairperson
University Archivist, Chicago State University Archives, Records Management, and Special Collections
Elisabeth Long
Treasurer
Associate University Librarian for Information Technology and Digital Scholarship, University of Chicago
Adam Strohm
Secretary
Director, University Archives and Special Collections, Paul V. Galvin Library, Illinois Institute of Technology
Board Members
Skyla Hearn
Chief Archivist & Special Collections Librarian, DuSable Museum of African American History
Lynn Hudson
Associate Professor, Department of History, University of Illinois at Chicago
Elizabeth Loch
Archival Specialist, Vivian G. Harsh Research Collection, Chicago Public Library
Estevan Montaño
Director of Libraries, Roosevelt University
Jamie Nelson
Head of Special Collections and Archives, DePaul University
Liesl Olson
Director of Chicago Studies, Newberry Library
Morris (Dino) Robinson, Jr.
Founder, Shorefront Legacy Center
Cecilia L. Salvatore
Professor, Dominican University
Coordinator, Archives and Cultural Heritage Certificate Program
Julie Wroblewski
Senior Archivist, Chicago History Museum
Trustees Emeriti
Leroy E. Kennedy
Kathleen E. Bethel