BMRC ARCHIVES PORTAL
Discover Collections on Black Experiences
Discover the unique collections on Black experiences freely available to you in libraries, museums, archives, and other organizations in the Chicago area, through the Black Metropolis Research Consortium (BMRC) Archives Portal.
CHOOSE YOUR PORTAL PATH: Use keywords in the search box at the top of the page, browse a category, or click on one of the boxes BELOW: Curated Topic, online exhibit, or the "Try a Term" feature, where a new topic, place, or person appears when you refresh or re-visit this page.
Look for location and contact information on the collection finding aids/guides to find your way to the archives.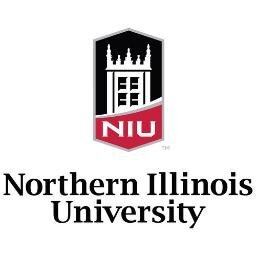 Member Highlight
Northern Illinois University
The Northern Illinois University Libraries house four unique collections. Of particular relevance to Black experiences is the Regional History Center, which actively collects manuscripts and records from throughout the eighteen northern Illinois counties. The collections span the period from 1800 to the present and focus on several major themes: agriculture, politics, ethnic heritage, commerce and industry, the role of women, and urban expansion. The Special Collections of NIU Libraries houses over 150,000 volumes and several hundred linear feet of manuscripts, including the papers of influential Chicago author and columnist Willard Motley, and two renowned fantasy/science fiction authors, Nnedi Okorafor and Nisi Shawl. The Northern Illinois Digital Library (https://digital.lib.niu.edu/) includes a variety of Chicago and Illinois-related content, from images to essays to videos.
NIU is also home to the African American Collection, which holds the first book published by an African American, Phyllis Wheatley's Poems on Various Subjects, Religious and Moral; and the original edition of My Bondage and My Freedom by Frederick Douglass. They also hold many titles by and about the Black Panther Party for Self Defense, and a large run of Minister Louis Farrakhan's newspaper, The Final Call.
Discover NIU's Collections on their website.
View collections from Northern Illinois University
About the BMRC
The Black Metropolis Research Consortium (BMRC) is a Chicago-based membership association of libraries, universities, museums, community/arts organizations and other archival institutions. The BMRC's mission is to connect all who seek to document, share, understand and preserve Black experiences.
It is the vision of the BMRC to be essential to promoting discovery, preservation, and use of Black historical collections. Through consortial programs, the BMRC aids in expanding broad access to its members' holdings of materials that document African American and African diasporic culture, history, and politics, with a specific focus on materials relating to Chicago.