About the Portal
The BMRC Archives Portal — an online gateway to information about archival collections in Chicago highlighting Black experiences
The Archives Portal for discovering Black collections was developed by the Black Metropolis Research Consortium (BMRC), a Chicago-based membership association of libraries, universities, museums, community/arts organizations, and other archival institutions. The BMRC's mission is to connect all who seek to document, share, understand, and preserve Black experiences.
This Portal brings together the work of four different archives projects—two at the BMRC, and two from the University of Chicago—now accessible in one online space.
Though we focus on the collections of our member institutions, information from many more repositories in or near Chicago are included in the database for these materials, amassing a unique treasure trove for the study of Black history and culture.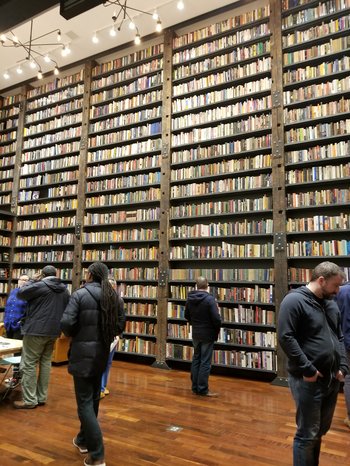 Researchers can use the portal as a tool to find the collections, voices, and stories that are essential to our history and to the stories we're writing now. The BMRC Archives Portal can help illustrate and illuminate new connections in the lives and projects documented in the archives.
We invite you to explore the broad landscape of the intertwined histories of Black experiences in Chicago and beyond.
The Black Metropolis Research Consortium Archives Portal is an initiative under the BMRC's "Documenting Black Chicago through Technology, Sustainability and Outreach" grant, made possible with funding from the Mellon Foundation.