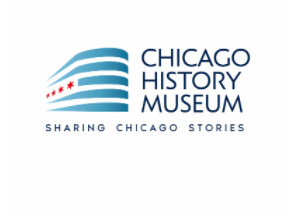 Chicago History Museum
1601 N. Clark Street Chicago, IL 60614
Results 1 to 5 of 5
Englewood (Chicago, Ill.) (5) x
Chicago History Museum (5) x
clear facets
Audits and other financial records, annual meeting material, and tenant correspondence pertaining to Sutherland's ownership and management of the Rowan Trees Hotel (500 W. Englewood, Chicago) for over fifty years. Also includes some personal materials of Sutherland, including greeting cards and correspondence received from relatives and some narrative family history material.
Correspondence, reports, lists, and other papers of June Dolnick, related to her work with community organizations in Chicago (Ill.), especially in the Englewood, Near West Side, Kenwood, and Hyde Park neighborhoods. Topics include neighborhood conservation, the impact of urban renewal and redevelopment plans, and housing. Organizations represented include the Green Street Association.
Visual materials that chronicle the initial years and subsequent growth of the YMCA, a social service organization in the Chicago metropolitan area. Subjects include staff members (individual and groups); annual meetings; program activities for adults, teens and children; camps in service including war work with the armed forces (both World Wars), and YMCA facilities. Most items are identified.
Restrictive covenant ("Anti-Colored Restriction Agreement"), cover letter, and notary public form from the Association's president Walter Fulton to John F. Wagner of 7253 Emerald Avenue, Chicago. Requests that Wagner sign the covenant agreeing not to sell or lease his house to African Americans.
Black-and-white photographic prints depicting the built environment, predominantly in Chicago, but also Evanston, Skokie, and Galena, Illinois. All the images depict exterior views, the majority of which are street intersections, though the collection also documents streetscapes, residences, and individual businesses, particularly churches, department stores, and burlesque and pornographic film establishments. Osty most frequently documented the River North, Near North Side,