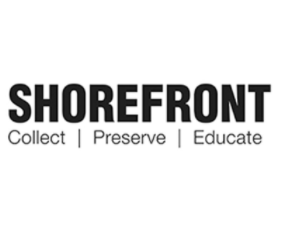 Shorefront Legacy Center
2214 Ridge Avenue, Evanston, IL 60201
Results 1 to 3 of 3
African Americans--Religion--Illinois--Chicago. (3) x
1940s (3) x
Shorefront Legacy Center (3) x
clear facets
The Ebenezer A.M.E. Church was the first African-American church established in Evanston, Illinois. The collection includes meeting minutes, publications, newspapers clippings, reports, ledgers, photographs, and audio-visual recordings. Although not complete, the collection is especially strong in holdings documenting the Ebenezer A.M.E. Church Gospel Choir.
In 1892, a group of fourteen Second Baptist Church congregates broke from their church and formed Mt. Zion Baptist Church in Evanston, Illinois. In 1894, Mt. Zion Baptist Church was officially organized and founded. The Mt. Zion Baptist Church records document the organizational and social history of the church, focusing especially on the Reverend John F. Norwood years (1985-2004).
The Obituary and Funeral Program collection is comprised of almost 1200 African American obituaries, funeral programs, funeral hymns, and thank you cards and letters from Evanston and the North Shore area. A database of the holdings is available onsite at Shorefront Legacy Center for use by researchers. The materials span from 1941 to 2012.