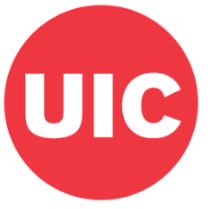 University of Illinois at Chicago
Richard J. Daley Library, 801 S. Morgan St., Chicago, IL 60607
Results 1 to 25 of 87
Aaron H. Payne (1901 to 1994) was a Chicago-area attorney and civic activist. In 1926, after studying law at the University of Chicago Law School, he was admitted to the Bar of the State of Illinois. Three years later Payne served as Assistant City Prosecutor, Assistant Corporate Counsel, and Arbitrator for the Illinois Industrial Commission. In addition, he served for
The Adrian Scheltes collection contains photographs either taken by or collected by Scheltes while he was the Supervisor of Counsel and Guidance for the Blind from the Illinois Division of Vocational Rehabilitation in the late 1940s and early 1950s. In this position he assisted blind people with learning professional skills to enter the workforce. Scheltes also advocated for black blind
This collection documents the administration, financing, and programming of American Women Composers Midwest, Inc. from its founding meeting in 1982 to 2001. Also included are a small number of documents from 1977 - 1982 relating to the parent national organization. Materials include correspondence, meeting minutes and agendas, reports, incorporation papers, financial records, brochures, press releases, concert programs, published reviews, grant
Art Resources in Teaching was founded as the Chicago Public School Art Society in 1894 at Hull-House. It was led by Ellen Gates Starr and included a group of women from the Chicago Woman's Club. Its goal was to serve young people in the inner city. It did this initially by refurbishing classrooms and by providing art appreciation lectures and
Part of the Jane Addams Memorial Collection. Arthur Hillman (1910-1985) was a board member and director of the Chicago training office of the National Federation of Settlements and Neighborhood Centers as well as a professor of urban sociology at Roosevelt University. Associated with Roosevelt University since its founding in 1945, Hillman served as dean of the College of Arts and
Calvin Ashford was an African American designer whose company Gilmore-Ashford-Powers Designs was located in Chicago. His collection consists of awards, news clippings, articles and photographs of interior design samples designed by Calvin Ashford.
Ben L. Reitman (1879-1942), known as the "hobo physician," was an anarchist, lover of radical Emma Goldman, and advocate on behalf of the homeless, sex workers, the poor, and other "social outcasts." He promoted birth control and awareness of and treatment for sexually transmitted diseases. This collection includes correspondence with Emma Goldman and others, some of Reitman's essays, articles, and
Bernard Epton (1921 — 1987) was an American politician who served in the Illinois House of Representatives and made an unsucessful run for Mayor of Chicago in 1983. The Bernard E. Epton papers includes correspondence, newspaper clippings, news releases, issue papers, photographs, certificates and an obituary. The papers focus on Epton's 1983 Republican campaign for Mayor of Chicago.
This collection was assembled from various small manuscript items donated to the UIC Library Special Collections department starting in 1968.
The Bob Crawford Audio Archive collection consists of roughly a hundred tapes of interviews, radio programs and City Council proceedings collected from about 1970 to 2001 by Bob Crawford of Chicago's WBBM radio station. The collection includes more than 2,100 sound clips from Chicago mayors and other politicians or public figures in Chicago.
Cardiss Collins was the Democratic Representative in the United States House of Representatives from the 7th district in Illinois. Collins served from 1973-1997, after being elected to the 93rd Congress by special election to fill the vacancy caused by the death of her husband, George Washington Collins. Collins was the first African American woman to represent the Midwest in Congress
Cecil Armillo Partee (1921-1994) was an African-American lawyer and politician who served in a variety of public service roles in Illinois and Chicago.Cecil Armillo Partee (1921-1994) was an African-American lawyer and politician who served in a variety of public service roles in Illinois and Chicago. The Cecil A. Partee Papers reflect his professional work as the State's Attorney for Cook
Charles Harrison was a product deisgner who worked for Sears, Roebuck and Co., for nearly 30 years, from 1961 to 1993. The collection includes examples of Charles Harrison's work from his time at Sears.
Members from nine community organizations in Chicago created the Chicago Alliance for Neighborhood Safety (CANS) in 1981 to create safer neighborhoods through the application of volunteer-centered and community-based crime prevention techniques. CANS was instrumental in the campaign to promote community policing in Chicago. The organization deserves much credit for the Chicago Police Department's implementation of the Chicago Alternative Policing Strategy
Campus Programs is an office in Office of the Vice Chancellor for Student Affairs, and within the Department of Campus unions. The office of the Vice Chancellor works to "create a student body that reflects the diversity of Illinois, facilitate graduation through special programs and services, and establish a positive and diverse learning environment that is necessary to expand student's
The collection contains minutes, speeches, annual reports, studies, reports, and correspondence dating from 1900 to the present. The materials pertain to Chicago area settlement houses, social work, childcare, public housing, poverty, Jane Addams, and Louise de Koven Bowen.
The Chicago Metro Ethics Coalition is a tax-exempt non-partisan organization whose purpose is to monitor Chicago's local government, conduct research into ethical problems, and educate the public about the need for reform. The Chicago Metro Ethics Coalition Records include reports, minutes, memoranda, correspondence, clippings, published articles, copies of Chicago ordinances and other legal documents, financial statements, budgets, policy statements, press
Founded in 1910, the National Urban League is one of the oldest African American social service, research, and advocacy organizations in the United States. A group of sociologists, social workers, and philanthropists founded the Chicago League in 1916 to address the rapidly increasing needs of the African American community during a time of voluminous migration. The specific focus of the
The Chicago Woman's Aid was founded in 1882 as the Young Ladies Society to provide civic, philanthropic, literary, educational, and social welfare programs. The organization was divided into several departments including the Civics and Philanthropy Department, the Educational Department, and the Art and Literature Department. It was active in such areas as public housing, public health, child welfare, and arts
Tracing its origins to 1883, the Children's Home and Aid Society is a private charitable organization devoted to helping homeless and dependent children. It has offered adoption foster-care, boarding, counseling services, and other services to thousand so children and families. This collection includes financial records, administrative records, publications, reports, correspondence, and one videocassette tape, all produced by or on behalf
Citizens Alert was created in 1967 in Chicago, Illinois as an organization to help victims of police brutality. Since that time, it broadened its role into that of police watchdog group and sought to improve relations between the police and the communities they served.
Charles Warren started at Navy Pier in 1957 and remained with the university until his death in 1987. He was a member of the Department of Sociology and Anthropology from 1957 to 1965. He was Assistant Professor of Anthropology in the UICC Department of Anthropology from 1965 to 1976; in 1976 he became Associate Professor. He was Acting Head of
Grace Holt was an instructor at UIC for 22 years. In addition to teaching in the Department of Speech and Theatre and the Black Studies Program (African-American Studies Department), Professor Holt was active in the UIC community throughout her career and became involved in women's and African-American issues at the national level. Professor Holt was a pioneer both for promoting
The Department of Black Studies (previously known as the Department of African American Studies) is a department within the College of Liberal Arts and Sciences (L.A.S.) at the University of Illinois Chicago. The programs within the Department of Black Studies consist of interdisciplinary fields of study that examine the history, politics, and cultural production of persons of African descent both
James Landing was born in Buffalo, New York on January 7, 1928. He joined the University of Illinois Circle Campus on September 1, 1968. At UIC he was a member of the Department of Geography for over thirty years and also served as Director of the Religious Studies Program and the successful program in Environmental Geography. He has over 100