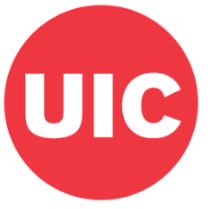 University of Illinois at Chicago
Richard J. Daley Library, 801 S. Morgan St., Chicago, IL 60607
Results 1 to 10 of 10
Illinois (10) x
1960s (10) x
University of Illinois at Chicago (10) x
clear facets
Barratt O'Hara (1882-1969) enjoyed one of Illinois' longest legislative careers. The collection consists of correspondence, clippings, legal records, congressional resolutions, agendas and minutes, maps, building plans, press releases, poll sheets, poems, sheet music, programs, bibliographies, and photographs.
Charles F. Armstrong (1919-1965) served the 22nd District in the Illinois House of Representatives for five consecutive terms, from 1957 until his death in 1965. A Democrat with a strong interest in public education, Armstrong sponsored H.B. 113 (1963) amending the Illinois School Code to require revision of school districts to eliminate racial segregation of children. The collection consists of
These papers cover the Daughters of Union Veterans of the Civil War, primarily in respect to the Illinois Department. They also include documents pertaining to the Maywood Home for Soldiers' Widows.
Irene Kawin was a probation officer of the Juvenile Court of Cook County from 1913 to 1962, serving as deputy chief beginning in 1927. Ethel Kawin was a child psychologist who directed the Pre-School Department of the Institute for Juvenile Research from 1925 to 1934. The collection contains correspondence, reports, newspaper clippings, and articles.
The collection contains records from the Society's founding in 1882 to the present. The materials include the constitution and bylaws, reports, minutes, correspondence, financial and legal records, membership lists, speeches, photographs, and newspaper clippings and programs. The Ethical Humanist Society was founded in 1882 as the Society for Ethical Culture of Chicago to "promote a nobler private and juster social
The Illinois Coalition to Abolish the Death Penalty, originally named the Illinois Coalition Against the Death Penalty, was founded in 1976. It campaigned to end capital punishment in the state and in the country, and it also served as an advocate for the interests of prisoners already on death row. Along with other opponents of capital punishment, it convinced the
The Illinois Commission on Human Relations Collection includes official State of Illinois documents, Commission reports, biographical sketches of Commission staff, pamphlets, articles, and bibliographies on the issue of race.
The collection contains minutes of Board of Directors' annual meetings, correspondence, programs, studies, memoranda, pamphlets, annual reports, and surveys from 1923 until the present. The materials pertain to such issues as corrections, housing, health care, elections, the environment, and the organization of the League of Women Voters in Cook County.
The state league of the National League of Women Voters was formed in Chicago in October of 1920 to "foster education in citizenship to increase the effectiveness of women's votes, and further better government." This collection reflects the activities of the League of Women Voters of Illinois.
The Suburban Civic and Equal Suffrage Association of Oak Park, Illinois, was organized around 1909. The organization shortened its name to the Oak Park Civic League after women gained the right to vote and became the Oak Park League of Women Voters in 1924, later known as the League of Women Voters of Oak Park - River Forest.