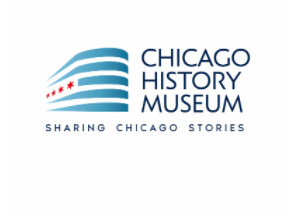 Chicago History Museum
1601 N. Clark Street Chicago, IL 60614
Results 1 to 25 of 41
The American Association of University Women (AAUW), Chicago Branch was formed in 1889. Prior to 1921, the AAUW was known as the Association of Collegiate Alumnae. The Chicago Area Council was created in June 1969 by the Illinois State Division of the AAUW. The relationship between the Chicago Branch and the Chicago Area Council is not known.
Correspondence, account sheets, constitution, instructions to agents, letters of introduction from the Board of Managers, and other materials of the American Colonization Society. Topics include the formation of auxiliary societies, importance of suppressing the slave trade, African settlements, fund-raising, and captured Africans recommended to the attention of the society after they have been discharged from the U.S. Correspondents include Dr.
Correspondence, publications, manuscripts, photocopies of sketches and sketchbooks, photographs, sound recordings, and a videocassette related to the life and work of Archibald J. Motley, Jr., a painter known for his portraiture and scenes of urban life. Included are his handwritten manuscript "The Negro in Art," documentation of his numerous awards, including a Guggenheim Foundation grant, items related to exhibitions in
Correspondence, speeches, newsclippings, and other papers of Mitchell, who served as U.S. Congressman from the First Congressional District, Chicago (Ill.), 1935-1943. Mitchell was the first African American Democrat to serve in the U.S. House of Representatives, and his papers contain many incoming letters from throughout the country on racial issues. Additional topics include Mitchell's election campaigns against Oscar DePriest and
Correspondence, minutes, financial records, staff handbooks, workshop materials, program reports, staff evaluations, newsletters, scrapbooks of newsclippings, and other materials created by staff, board members, community groups, and support groups affiliated with Association House, a Presbyterian-sponsored settlement house based in the West Town neighborhood of Chicago, concerning its administration, fund-raising, training of social workers and religious service workers, welfare services, day
Photographs and prints related to Isaac and Emma Atkinson and their descendants, one of the first African-American families to settle in Chicago. Isaac was the son of Richard Atkinson, who emigrated from Scotland to the United States, and Cecilia, a full-blooded Cherokee. Isaac married Emma Jane, who was half African American and half Cherokee, and they came to Chicago in
Correspondence, minutes of meetings, 1867-1958, admission and dismissal ledgers, financial records, case files, and other records of the organization, which provided day-care services for working mothers and served as a temporary shelter for dependent children and as an orphanage. The Chicago Nursery and Half-Orphan Asylum was known since the 1930s as Chapin Hall for Children (the name of its building
Includes photographs documenting people, facilities and activities of the CCA. Adults and children are shown participating in educational groups, theatrical productions and a few athletic activities. Women are shown in group portraits and doing handicraft. Identified ethnic groups are Italian, Norwegian and (after 1940) African Americans. One photo series (ca. 1965-1979) shows social workers Rev. John Russell and William Brueckner
Correspondence, minutes (1894-1960), annual and other reports, personnel records, records of clubs based at the settlement house, neighborhood census data and surveys compiled by the Chicago Commons, the second settlement house founded in Chicago, and by the Chicago Commons Association, which operated several additional settlement houses. Topics include employment, housing, education, and social conditions in the neighborhoods that the settlement
Photographic material documenting activities of the Chicago Commons Association settlement houses in the Near West Side of Chicago (Ill.). Includes views of activities for adults, children, teenagers, and senior citizens, such as handicraft, educational, vocational, and social activities. Also includes scenes relating to nutrition, physical fitness and sports for children and teenagers; children's summer camp (ca. 1920-1969); portraits of various
Meeting minutes, 1903-1922, of the Chicago Federation of Labor (CFL); broadsides containing lists of dues paid by local unions to the CFL and other reports, 1911-1918; office files of the CFL, ca. 1890s-1940s, containing letters, notes, reports, etc., mostly during the presidency of John Fitzpatrick; scrapbooks 1912-1947; later topical files, 1950s-1980s, mostly during the presidency of William Lee; Cook County
Personnel registers (3 v.: 1890-1897, 1897-1904, 1904-1910) providing departmental and biographical information on police officers appointed from 1866 to 1910 and one news clipping scrapbook (1 v.) relative to the police and to crime and criminals, 1912-1914. The personnel registers list name, birth date and place, former occupation, date of appointment, resignation, fines, promotions, etc. Entries are arranged by the
The records of the Chicago Teachers Union are primarily textual and include meeting minutes and agendas, correspondence, reports, financial information, contracts, publications, clippings, flyers, scrapbooks, materials for mass distribution, and general office files created by the CTU, the Men's Teachers Union, the Federation of Women High School Teachers, the Joint Board of Teachers' Unions and the American Federation of Teachers.
Correspondence, minutes of meetings 1898-1966 (incomplete 1906-1920), reports, excerpts of court transcripts, newsclippings, pamphlets, speeches, and other office files, primarily on subjects of interest to teachers. Includes material on the Federation's relationship with organized labor and its membership in the Chicago Federation of Labor (1902-1917); salaries, pensions, tenure protection, educational theory and practice, classroom conditions, discipline problems, double shifts for
Sundry papers including Army bulletins and orders (1917-1918), newsclippings, legal documents and trial transcripts, correspondence, and speeches of Wimbish, an African American lawyer, and his family, most pertaining to his career as a First Lieutenant in the 366th Infantry Brigade, 92nd Division, in Kansas and in France during World War I; Democratic Ward Committeeman in Chicago; Illinois state senator, 1942-1954
Primarily photoprints of Afro-Americans collected during Barnett's career as founder and director of the Chicago-based Associated Negro Press (1919-1964), some images photographed by Gordon Parks. Includes Black events and significant personalities in diverse fields supplied to the ANP for distribution to Black newspapers, 1920s-1960s; his topical interests (higher education, agriculture, entrepreneurship, entertainment, medicine, politics, civil rights, sports, armed forces, and
The papers of Cyrus Hall Adams III date from 1874 to 1968 (mainly 1964 to 1968) and consist of correspondence, minutes, financial and other reports, transcripts of board hearings and meetings, news clippings, and other printed materials related to the Chicago Board of Education and Adams' service as a member of the board (from 1964-1968). Adams corresponded with other members
Three letters, from St. Louis, to O.S.A. Sprague. Includes: Letter regarding letters taken from Jeff Davis; library on his plantation near Jackson, Mississippi, July, 1863 (1891 November 6, Letter signed, 2 pages); Letter: Enclose letters I spoke of to you; it is a fact that I risked life or at least captivity, to get them; visited Jeff Davis's house which
Autobiography; biography by her son, Sterling Stuckey; manuscripts of published and unpublished poetry by Elma Stuckey, and reviews and commentaries on her work; correspondence; incoming greeting cards, financial and medical records, and other papers of Stuckey, a Chicago resident who became famous for her poetry, which often dealt with slavery and its legacy in the United States. Correspondents include her
Membership records; minutes of trustees, church organizations and committees; clerk records and financial records; anniversary programs; scrapbooks; a diary of Mary Marx (1929-1930); and numerous clippings of newspaper articles relating to activities of the ministers and members of the First Baptist Church of Chicago (Ill.). Many clippings describe racial integration within the church, ministers, such as Dr. Jitsuo Morikawa (1943-1956)
Primarily photographic portraits of the first African American settlers in the Chicago area collected by Henderson as historian for the Chicago Old Settlers Social Club (ca. 1902-1918). Includes portraits of Mary Davenport (first black police matron), Edward Hopkins Morris who served in the Illinois Legislature from 1890-1902, John Jones (first black Cook County Commissioner) who was elected to office in
Correspondence, minutes of meetings of the board of directors of the Gads Hill settlement house, various reports, financial and attendance records, newsclippings, articles, and other sundry papers. Topics include recreational, educational, and social programs and facilities of Gads Hill Center, and living conditions within the Lower West Side community of Chicago. Includes the nursery school; various clubs and groups of
Meeting minutes (3 volumes) of the council or "Sessions," 1895-1946, of Grace Presbyterian Church, 3600 South Vincennes Avenue in Chicago, and a typescript history of the congregation read at its centennial celebration in July 1988 (16 p.).
Correspondence, mimeographed and printed material, certificates, posters, phonograph records of speeches, minutes of meetings and conventions, scrapbooks, and other papers relating to activities of Mrs. Gaines, a leader in local, state, and national organizations of African American club women, Chicago social service organizations, and the Republican Party. Topics include the civil rights movement; her service as president of the National
Sundry letters and other documents of members of an African American family, including certificate of appointment of Civil War soldier James Waldron as corporal in the 13th Colored Heavy Artillery, Jan. 1865, and his discharge, in Kentucky, Nov. 1865. Also letters and newsletters from S.W. Daugherty & Co., Columbus (Ind.), about assistance in claiming Waldron's military pension, 1890-1905, most addressed