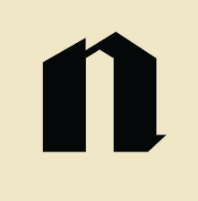 Newberry Library
60 West Walton Street, Chicago, IL 60610
Results 1 to 25 of 58
Papers of Iowa-born and Northwestern-educated journalist Alfred Balk, documenting his career, first as a Chicago newswriter for WBBM, reporter for the Chicago Sun-Times and freelance contributor to major national magazines, and later as an editor at the Columbia Journalism Review, World Press Review, Saturday Review, and IEEE Spectrum, and faculty member at Columbia and Syracuse. Includes correspondence, working files for
Posters, paper fans, broadsides, and other ephemera created by Amos Paul Kennedy, Jr.
Materials collected by dance critic Ann Barzel, documenting the history of dance in Chicago and worldwide. Research collection includes brochures and other publicity, newsclippings, programs, souvenir books, audiovisual material, posters and prints, photographs, scrapbooks, and artifacts.
Art & Soul (1968-1969) was a nonprofit workshop and gallery project designed and organized by the Conservative Vice Lords, Inc. in partnership with the Museum of Contemporary Art. It provided a platform for the West Side community to pursue creative collaboration and arts education. These records include organizational and funding proposals, course materials, photographic copies, slides and DVDs, interview transcripts,
Volunteer military officer during the Civil War, organizer of the U.S. Army Tenth Cavalry in 1866, commander of various Western army posts and active in opening the Western frontier until retirement in 1890. Grierson's papers consist of correspondence (including over a hundred letters to his wife, Alice Kirk Grierson), documents such as orders, reports and maps and other military material,
Papers of A. B. Blackburn, A. W. Blackburn, W. H. Blackburn of North Carolina, and other family members. Consists of correspondence, journal account book, financial documents, deeds, wills, Civil War documents, and other miscellaneous items.
Primarily correspondence (129 letters) of Illinois farmer and Civil War soldier Carlos W. Colby, written between 1862 and 1865, to his sisters, brother, brother-in-law, and niece, plus a dozen Civil War letters written by Colby's future brother-in-law James Rowe. Also includes Colby's reminiscences of his boyhood and his service in the 97th Illinois Volunteer Infantry Regiment, some family correspondence, genealogical
Letters home, 1862-1863, by Charles W. Gallentine of the 7th Illinois Cavalry, from Camp Butler, Springfield, Ill., Jacinto and Corinth, Miss., Memphis and LaGrange, Tenn., and Lawrence Co., Ala., regarding camp life, skirmishes, men killed and wounded, Southern guerillas, northern Copperheads and the draft, Southern plantations and slave attitudes, Union and Confederate prisoners, etc.
Announcements, flyers, artwork, buttons, newsletters, photographs, posters, t-shirts, and other materials collected by various individuals at Chicago protests, 2015-2016, responding to recurring police violence and civil rights violations against black citizens. This documentation was solicited as part of a 2016 Newberry Library exhibition, From Civil War to Civil Rights, and also includes responses to events posted by visitors to the
Administrative files, promotional materials, photographs, clippings, audio tapes, information on personnel and singers, etc. Founded in 1956 by the Reverend Christopher Moore, and through 1980 an activity of Hyde Park's First Unitarian Society of Chicago, the CCC grew into an independent music-education program-one of the largest in the country. Moore's personal papers are also included in the collection.
Original works by various artists commissioned for the Chicago Reader alternative weekly newspaper.
Photographs used to accompany front page and other feature stories in the Chicago Reader alternative weekly newspaper, as well as the columns Calendar, Hot Type, Neighborhood News, Our Town, TheWorks, and Chicago Anti-Social.
Publicity and live photographs of Midwest area dance, drama, comedy, and music performers and performances from the files of the Chicago Reader weekly newspaper.
Original copy of articles, legal files, miscellaneous administrative files, and unsolicited manuscripts of the Chicago Reader alternative weekly newspaper.
Correspondence, reports, maps, blueprints, financial documents, advertising materials, photographs, and other items documenting the history of the Chicago, Burlington & Quincy Railroad Company (CB&Q), which existed from 1855 to 1970.
39 reel-to-reel tapes (plus digitized (MP3) copies), containing interviews conducted by Jeffrey Fitzgerald with Contract Buyers' League members, lawyers, and supporters, together with recordings of group meetings in Woodlawn, 1969-1971.
Twelve letters of New Englander Daniel Lyman Chandler from Chicago, Illinois, and Ogden, Kansas, to his relatives,1855-1863, which describe life in Chicago and in the Kansas Territory. Also, two other letters from his nephew John and a woman named Elisabeth Hewins.
Miscellaneous material relating to the Dill Pickle Club of Chicago, Illinois (1916-ca.1933) and its leading founder, John (Jack) Jones. The bulk of the collection, most of which was removed from two scrapbooks, consists of handbills, fliers, programs and posters announcing and advertising numerous lectures, readings, parties, plays and other regular activities. Also includes art work, business and membership items, clippings,
Chicago performer and instructor in dance and exercise. Djalaal has studied Middle Eastern, Indian, North African, modern, flamenco and other exotic dance forms, and for thirty years has been teaching belly dancing at area colleges and cultural organizations. Small collection consists of advertising and publicity items, clippings, photographs, programs, and a few of her writings.
Papers of Chicago NAACP and labor union leader E. Winston Williams, who served as president of the Chicago Southside NAACP chapter from 1971-1974. Papers also reflect activities of Ina D. Williams (wife of E. Winston Williams), who played an integral behind-the-scenes role in Williams' administration. Collection includes photographs, clippings, programs, brochures, and correspondence documenting the activities of the NAACP chapter
Correspondence, writings, and official military documents of 1st Lieutenant Edgar McLean. McLean fought for the Union in the Civil War with the 122nd Illinois Regiment, and then became a Lieutenant in the 110th U.S. Colored Infantry. Most correspondence was written by Edgar McLean's mother and other relatives to him during his service.
Photograph album of Chicago nurse Edith A. Shaw (1910-1993), an African American woman who resided on the South Side of Chicago. Shaw graduated from Provident Hospital's nursing student program in 1932. Photographs in the album include her family, her friends and fellow students, nurses and doctors, and some photos taken in and outside of the hospital. Also includes a lot
Six personal diaries and one diary fragment kept by Elvira Cecelia Sheridan Badger of Kentucky and Illinois, spanning the years 1859 through 1903. Also popular antebellum piano music compiled and bound for Badger before her marriage. Facsimile of notebook kept by Alpheus Shreve Badger about his move to Chicago and the subsequent freedom of his slaves in 1852. Diary entries
Papers of family historian Ernest A. Griffin, proprietor of the Griffin Funeral Home on Chicago's south side, including family documents, photographs, audio/visual material, genealogical notes, and materials relating to the history of Camp Douglas (on which the funeral home stood) and Charles H. Griffin who served in a colored regiment during the Civil War. Also includes documentation of the funerals
Correspondence, works, publicity, biographical material, ephemera, family papers, and photographs of author, poet, and academic Eve L. Ewing.