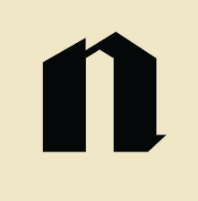 Newberry Library
60 West Walton Street, Chicago, IL 60610
Results 1 to 25 of 25
Materials collected by dance critic Ann Barzel, documenting the history of dance in Chicago and worldwide. Research collection includes brochures and other publicity, newsclippings, programs, souvenir books, audiovisual material, posters and prints, photographs, scrapbooks, and artifacts.
Volunteer military officer during the Civil War, organizer of the U.S. Army Tenth Cavalry in 1866, commander of various Western army posts and active in opening the Western frontier until retirement in 1890. Grierson's papers consist of correspondence (including over a hundred letters to his wife, Alice Kirk Grierson), documents such as orders, reports and maps and other military material,
Papers of A. B. Blackburn, A. W. Blackburn, W. H. Blackburn of North Carolina, and other family members. Consists of correspondence, journal account book, financial documents, deeds, wills, Civil War documents, and other miscellaneous items.
Primarily correspondence (129 letters) of Illinois farmer and Civil War soldier Carlos W. Colby, written between 1862 and 1865, to his sisters, brother, brother-in-law, and niece, plus a dozen Civil War letters written by Colby's future brother-in-law James Rowe. Also includes Colby's reminiscences of his boyhood and his service in the 97th Illinois Volunteer Infantry Regiment, some family correspondence, genealogical
Letters home, 1862-1863, by Charles W. Gallentine of the 7th Illinois Cavalry, from Camp Butler, Springfield, Ill., Jacinto and Corinth, Miss., Memphis and LaGrange, Tenn., and Lawrence Co., Ala., regarding camp life, skirmishes, men killed and wounded, Southern guerillas, northern Copperheads and the draft, Southern plantations and slave attitudes, Union and Confederate prisoners, etc.
Correspondence, reports, maps, blueprints, financial documents, advertising materials, photographs, and other items documenting the history of the Chicago, Burlington & Quincy Railroad Company (CB&Q), which existed from 1855 to 1970.
Twelve letters of New Englander Daniel Lyman Chandler from Chicago, Illinois, and Ogden, Kansas, to his relatives,1855-1863, which describe life in Chicago and in the Kansas Territory. Also, two other letters from his nephew John and a woman named Elisabeth Hewins.
Correspondence, writings, and official military documents of 1st Lieutenant Edgar McLean. McLean fought for the Union in the Civil War with the 122nd Illinois Regiment, and then became a Lieutenant in the 110th U.S. Colored Infantry. Most correspondence was written by Edgar McLean's mother and other relatives to him during his service.
Six personal diaries and one diary fragment kept by Elvira Cecelia Sheridan Badger of Kentucky and Illinois, spanning the years 1859 through 1903. Also popular antebellum piano music compiled and bound for Badger before her marriage. Facsimile of notebook kept by Alpheus Shreve Badger about his move to Chicago and the subsequent freedom of his slaves in 1852. Diary entries
Papers of family historian Ernest A. Griffin, proprietor of the Griffin Funeral Home on Chicago's south side, including family documents, photographs, audio/visual material, genealogical notes, and materials relating to the history of Camp Douglas (on which the funeral home stood) and Charles H. Griffin who served in a colored regiment during the Civil War. Also includes documentation of the funerals
Primarily correspondence of the Everett family, concerning family news and health issues, and also covering abolition, temperance, women's rights, rights of African-Americans, and moral reform. Printing, education, pioneer life, and religion are all discussed within the papers. Papers include materials of Robert Everett, the pastor of Welsh Congregationalist churches in Oneida County, NY, and publisher of Y Cenhadwr Americanaidd (The
Parish records, church bulletins and programs, business records, artifacts (including missionary artifacts), etc., of this church founded at Fort Dearborn in 1833 and now in Woodlawn. The congregation has included many prominent Chicago families such as the Shedds, Buckinghams, and Fields, and became one of the first racially integrated congregations in Chicago, in 1953. Also includes information on the Blackstone
Forty-four diaries, 1857-1906, together with a few letters and miscellaneous items, documenting Hiram Scofield's Civil War service as an officer with the 2nd Iowa Infantry and commander of the 47th Colored Infantry Regiment, and his post war personal and professional life as a Washington, Iowa, attorney.
The Archives of the Illinois Central Railroad Company document the activities of the Company and its subsidiary lines and companies from before its charter on Feb. 10, 1851, through and a bit beyond 1972, when the line merged with the Gulf, Mobile and Ohio Railroad to become Illinois Central Gulf Railroad. The collection includes correspondence of administrators and staff, minutes,
Works, correspondence, and papers of American novelist, folklorist, and editor Jack Conroy. Conroy's novel The Disinherited, published in 1933, is considered a classic in proletarian literature and depicted in gritty detail the realities of the Great Depression. Conroy also edited radical journals The Rebel Poet, The Anvil, and The New Anvil.
The Driscoll Collection of American Sheet Music, amassed by engineer and organist J. Francis Driscoll (1875-1959), is one of the largest and most representative collections of its kind. The approximated 80,000 pieces of sheet music and related material were arranged into sections by Driscoll himself, and reflect his collecting interests and preferences. Some of the music is arranged according to
Civil War soldier and Congregational minister. The son of Rev. Horatio Nelson Graves and Martha (Arms) Graves, James Taylor Graves was born in 1841. He entered Yale with the Class of 1865, but left after his freshman year to join the Union army. Graves served for a year as a corporal in the 52nd Massachusetts Infantry, mainly in Louisiana, before
Vermont native who settled in Princeton, Bureau County, Illinois, in 1846 and practiced law there for over sixty years. Papers include extensive records of Kendall's legal practice, family correspondence, and real estate records.
Printed record book of 1859, containing the manuscript minutes from 1836-1894 of the Session of the Presbyterian Church of China Grove, North Carolina, and the church register for the same dates. In 1859, the Presbyterian Church Board of Publication in Philadelphia printed a ""model volume"", containing blank pages for keeping Session Records, and a church register as well, in order
Correspondence between Oliver R. Barrett, lawyer and collector of Abraham Lincoln material and poet Carl Sandburg, primarily pertaining to the interest of both men in Lincoln, plus a few other letters of Oliver Barrett and his son Roger; numerous brief undated notes from Sandburg to Barrett and work notes on Lincoln's biography by both men; copies of several articles and
Correspondence, photographs, copybooks, penmanship samples, cashbooks, newspaper clippings, poetry, essays, drawings, artifacts and miscellaneous personal items related to the life and career of Platt Rogers Spencer, penman, poet, and educator who created the Spencerian system of penmanship. The establishment of Spencerian schools of business was a highly successful endeavor in part because the entire family was involved in the business.
Records of this railroad sleeping-car operator and manufacturer. The Pullman Company (originally Pullman's Palace Car Company) revolutionized rail travel, dramatically increased employment opportunities for African Americans who served as porters on its cars, and had a significant impact on the American labor movement. Records for the entire firm are included until the mid-1920s division into operating and manufacturing companies; after
Correspondence, essays, financial and legal documents, genealogies, journals, newspaper clippings, and four photographs relating to the Rodgers family, descendants of Rev. John Rodger (1735-1812). The papers document the life of an American pioneer family in Virginia, Kansas, Illinois, Iowa, Oregon, New Mexico, and California, and cover topics such as farming life, homestead claims, politics, livestock and grain industries, and religion.
Correspondence, reports, legal documents, contracts, and other materials pertaining to Victor Lawson's life and career as a pioneering newspaperman and owner of the Chicago Daily News in early 1900s Chicago.
Primarily letters of the Waller family, a wealthy, large, educated family from Kentucky, and later Chicago, pertaining mainly to matters of family activity, family devotion to one another, and especially health. Also included are a family genealogy, biography, and letters from Henry Clay and P.G.T. Beauregard. Related family: Alexander