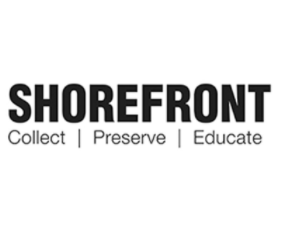 Shorefront Legacy Center
2214 Ridge Avenue, Evanston, IL 60201
Results 1 to 4 of 4
History--Societies, etc. (4) x
Shorefront Legacy Center (4) x
clear facets
Founded in 1851 in Evanston, Illinois, Northwestern University is a private research university. Through pioneering research and a collaborative work environment, Northwestern offers its diverse student body an array of academic and cultural opportunities. The Northwestern University African American Publications collection documents the history of African Americans at the university as detailed in the school's own publications. It includes pamphlets,
Pauline Williams (1911-2005) was an African-American community leader who lived most of her life in Evanston, Illinois. She was an active member in a number of social and civic clubs and organizations in Evanston throughout her life. The Pauline Williams papers contain material related to her work with these organizations and her interest in African-American history. The collection spans from
On August 15, 1907, the Pride of the North Chapter No. 61, Order of the Eastern Star was granted its charter from the Eureka Grand Chapter of Illinois. The Order of the Eastern Star is the largest fraternal organization in the world with both male and female membership, with over 500,000 members. Formed in 1876, the Order of the Eastern
The Social and Civic Clubs and Organizations collection is comprised of files, compiled by Shorefront Legacy Center, documenting the history, events, and members of Illinois' North Shore, African-American clubs and organizations.