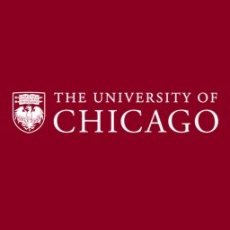 University of Chicago
Hanna Holborn Gray Special Collections Research Center, 1100 East 57th Street, Chicago, IL 60637
Results 1 to 25 of 122
Alton Abraham (1927-1999), entrepreneur and hospital technician, was a longtime friend and business associate of Sun Ra (1914-1993), the influential jazz composer and musician. Alton Abraham collected manuscripts, business records, printed ephemera, artifacts, photographs, audio and video recordings, and other documents of his work with Sun Ra. The collection contains textual, graphic, and audio-visual records of the work of Sun
Documents the activities of the Illinois Division of the American Civil Liberties Union from its founding through the early 1980s. Includes case files, finances and fundraising information, individual and institutional correspondence, minutes, newsletters and publications, film, audio cassettes, and photographs.
The collection contains documents from the American Veterans Council, founded in 1944 and disbanded in 2003. The American Veterans Council was a liberal Veterans' organization that sought to protect and extend Democracy. The collection spans from 1946-1973, with the bulk of the collection from 1946-1958. Researches interested in union and or Veterans history, especially with regards to Chicago, will find
University and college administrator and trustee. A.B., University of Chicago, 1898. Personal auditor to the President, University of Chicago, 1896-1899; chief accountant, 1899-1901; auditor, 1901-1922; trustee, 1916-1922, 1926-1928, 1937-1941; vice-president and business manager, 1924-1926. Secretary, General Education Board, 1920-1924; president, 1928-1936. President, International Education Board, 1928-1936. Correspondence, drafts and copies of speeches and writings, account of a trip to Scandinavia
Annette Medow Barrash (b. December 21, 1923, d. July 26, 2019) was a teacher and community activist with a focus on public education and school desegregation in Chicago. She graduated from the University of Chicago with a Bachelor of Science degree in psychology and mathematics and became involved with the Citizens Schools Committee. As Vice President of the Committee, Medow
Anthony Braxton, music professor, composer, and jazz musician. The Anthony Braxton Collection contains concert and lecture ephemera as well as a score titled L/C-J-637 (for orchestra).
Ernest Burgess(1886-1966), Professor of Sociology, University of Chicago, 1916-1952. Contains correspondence; manuscripts; minutes; reports; memoranda; research material that includes proposals, case studies, questionnaires, tables, and interviews; teaching and course materials, class record books; letters of recommendation; bibliographies; student papers; offprints; and maps and charts. Includes material relating to professional organizations with which Burgess was associated. Topics reflect Burgess' interest in
Ernest W. Burgess (1886-1966), sociologist. The Burgess Papers Addenda documents Burgess' career as a Professor of Sociology at the University of Chicago as well as his involvement in a variety of community, social, governmental and research organizations. The collection includes surveys, questionnaires, maps, diagrams, note cards, punch cards, recordings, microfilm, manuscripts, notes, offprints, articles, photographs, student records and administrative material,
Copies of 94 pieces of correspondence and other documents concerning the travels of Cahusac to the United States, Guadalupe, St. Thomas, and Haiti. Text in French. Codex Ms 798.
Wilbur and Valarie Campbell. Wilbur Campbell, Chicago drummer; Valarie Campbell, wife and jewelry maker. The Wilbur and Valarie Campbell Collection contains correspondence, articles, artifacts, photographs, publications, posters, audio-visual material, and event ephemera.
The Carnegie Council on Children was an independent study commission established in 1972 by the Carnegie Corporation of New York. The Council undertook a comprehensive examination of the position and needs of children in American society and formulated a series of recommendations for new directions in public policy towards children and families. Conclusions reached by Council members and associates were
The Henry Kendall Carter Papers (1823-1880, bulk 1840-1870) are made up of business documents, primarily concerning Carter's time in New Orleans (circa 1842-1874), personal and business correspondence, and personal memo books and diaries (1850-1878). Together, these items shed light on business life in Antebellum New Orleans, and on the realities of personal and business life in a divided country during
The Chicago Citizens' Police Committee, 1929-1931, was formed to investigate the Chicago Police Department. The results of the study were published in The Chicago Police Problems. The records include correspondence of Leonard D. White, second chairman and treasurer of the Committee; financial statements; and minutes of the committee.
The Chicago Repertory Group Collection, presented to the University Library in June, 1958, by Gertrude Gunter Soltker, an original member of the group, consists of typescripts, carbons, and mimeograph copies of 267 plays, songs, and sketches used by the group, as well as six scrapbooks containing newspaper clippings, programs, and publicity for the group.
The Chicago School of Civics and Philanthropy was established in 1908. Growing out of the settlement house movement, it sought to combine social work education with actual social work. Faculty and students were involved with juvenile delinquency, truancy, vocational training, and housing. In 1920 it merged with the University of Chicago's Philanthropic Division to become the School of Social Service
The Civic Disarmament Committee for Handgun Control was founded in 1971 by Hyde Park activist and writer Laura Fermi. The group sought was to reduce handgun violence through promotion of government legislation, public education campaigns, and enforcement of existing handgun laws. This collection includes the group's correspondence; administrative records; position statements and publicity material; and research on crime, handgun legislation
E. Payson Clark, Jr., jazz collector, lawyer, and archivist. The E. Payson Clark, Jr. Papers contain correspondence, photographs, jazz publications, catalogs, discographies and record lists, jazz festival programs and pins, concert and event mailings, and newspapers.
The Cleaner Air Committee of Hyde Park-Kenwood, organized in April 1959 by a group of women led by Laura Fermi, sought to educate the community to the dangers posed by air pollution as well as to monitor local smoke emission violations. Contains membership lists, minutes, correspondence, clippings, statements made at public hearings, and publications.
The Commission on Race and Housing Papers contain the reports of the Commission, which was an independent, citizens' group formed in 1955 for the purpose of inquiring into problems of residence and housing involving racial and ethnic minority groups in the United States.
Orator F. Cook, botanist. The Orator F. Cook Papers consist of materials pertaining to Cook's activities in Liberia from 1889 to 1898 including correspondence, clippings, business records and photographs. The collection also includes biographical materials about Cook.
Margaret Esse Danner, poet, editorial assistant, and community activist. The Margaret Danner Papers contain drafts, manuscripts, publications, unpublished poems, poetry journals, ephemera, biographical material, correspondence, newspaper articles, cassette tapes, course materials, and interviews. The papers document Danner's literary career.
Allison Davis (1902-1983), Professor of Education. The papers contain reprints, manuscripts, and annotated drafts, field notes and various interview data from key projects, correspondence and enclosures, research notes, and associated works by colleagues.
MS 979 Jefferson Davis Trial papers. These fourteen documents indicate the legal entanglements, ambiguous delays, political floundering, and shifting of responsibilities that occurred during the period from Jefferson Davis' first indictment for treason, on May 10, 1866, through March 6, 1868, when the trial, finally set for March 26, 1868, was postponed again. The collection includes seven original letters and
Barrett Deems, drummer. The Barrett Deems Papers contain articles, correspondence, photographs, obituaries and funeral programs, concert and event ephemera, publications, organization newsletters, and a poster.
Stephen A. Douglas, lawyer, judge, politician. The Stephen A. Douglas papers document his professional and personal life from 1764-1908. The collection includes correspondence, speeches, reports, memoranda, notes, financial and legal documents, portraits, maps, ephemera, newspaper clippings, and artifacts. The largest portion of the collection consists of Senate and Constituent correspondence.