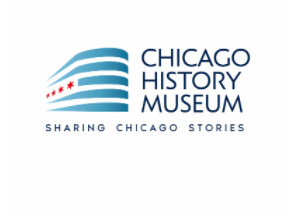 Chicago History Museum
1601 N. Clark Street Chicago, IL 60614
Results 1 to 21 of 21
Chicago (Ill.)--Social conditions--20th century (21) x
Chicago History Museum (21) x
clear facets
Correspondence, financial records, mailing lists, newspaper clippings, newsletter, pamphlets, book lists for prisoners, and other administrative records of the New World Resource Center, a non-profit, left-wing bookstore and meeting space in Chicago. The majority of the collection consists of bulletins, newspapers, newsletters, journals, reports, fliers, and other printed material collected by the NWRC from organizations promoting minority and women's rights,
Correspondence, legal documents, election and poll materials, financial records, newsletters, press releases, newspaper clippings, speeches, and other papers of Ed Sadlowski, a labor leader who was elected director of District 31, United Steelworkers of America (USWA) in 1973 and then campaigned for the presidency of USWA. Most of the collection relates to Sadlowski's 1977 campaign against the incumbent, Lloyd McBride;
Correspondence, course applications, teaching and survey materials, newsletters, announcements, newspaper clippings, administrative and financial records, reports, publications, and other records of the Training Center at Hull-House (Chicago, Ill.), sponsored by the National Federation of Settlements and Neighborhood Centers. The majority of the collection relates to studies conducted and courses offered by the training center for social workers and leaders of
Correspondence, grant applications, class curricula, student files, newsletters, press releases, newspaper clippings, marketing materials, and other records of the Urban Preceptorship Program (UPP) at the University of Illinois at the Medical Center, which taught medical students, health care professionals, and community health workers about medical care in urban areas. Topics include medical treatment for the poor, prison health, community based
Correspondence, minutes, financial records, reports, research materials, clippings, brochures, and other records of The Woodlawn Organization (TWO), a coalition of neighborhood and religious groups formed to improve the quality of life in the Woodlawn neighborhood of Chicago (Ill.). Topics include a proposal by the Schools Committee to start an experimental school district in East Woodlawn, funding from the U.S. Department
Ledgers, minutes, scrapbooks, correspondence, sermons, and other records of Olivet Baptist Church based at 3101 South King Drive, on Chicago's South Side. The collection includes writings by and about Olivet's famous ministers: Dr. L. K. Williams (1916-1940) and Dr. J. H. Jackson (1941-1990); ledgers listing members; minutes and other records of its missionary efforts, which reached out to other African
Correspondence, legal documents, financial records, research files, newsletters, press releases, newspaper clippings, meeting minutes, maps, transcripts of speeches, and other records of the Chicago Housing Authority (CHA). Most of the materials relate to CHA's city development plans for the placement of public housing, including ordinances, easements, urban renewal studies, and issues in administering the agency. Also present are materials on
Journals (1953-1994), correspondence (1957-1991), photographs, and other papers of Jerome A. Gross, who was a veteran, a graduate of the University of Chicago, and a gay man who died from complications resulting from HIV in 1995. The bulk of the collection is comprised of journals and correspondence that document the daily activities of Gross, mostly in Chicago, and begin when
Correspondence, lists, publicity materials, and other records of the Black Women in the Middle West (BWMW) Project, a grant-funded project to document the lives of African American women and organizations in Illinois and Indiana and to encourage the donation of their historical records to research repositories. Includes files created by the project under the administration of Darlene Clark Hine, an
Articles, biographical materials, correspondence, minutes, newsletters, newspaper clippings, photographs, reports, a scrapbook, speeches, studies, and other papers of Deton Jackson Brooks, Jr., an educator, journalist, administrator, and Chicago public servant. The collection contains reports and studies written by Brooks related to the topics of welfare and literacy; administrative records from Brooks' tenure as executive director of the Chicago Committee on
Correspondence, publications, manuscripts, photocopies of sketches and sketchbooks, photographs, sound recordings, and a videocassette related to the life and work of Archibald J. Motley, Jr., a painter known for his portraiture and scenes of urban life. Included are his handwritten manuscript "The Negro in Art," documentation of his numerous awards, including a Guggenheim Foundation grant, items related to exhibitions in
Correspondence; newsletters, newspaper clippings, pamphlets, programs, and flyers; church and youth scrapbooks, a bank marketing expenses ledger; notebooks, speaker's notes, poems, jokes, song lyrics, etc.; and other papers of Moses M. Shaw, a Chicago businessman active in community and civil rights affairs in the Woodlawn neighborhood. Most of the collection relates to Shaw's leadership of the Young People's Christian Union,
Correspondence, minutes, financial records, staff handbooks, workshop materials, program reports, staff evaluations, newsletters, scrapbooks of newsclippings, and other materials created by staff, board members, community groups, and support groups affiliated with Association House, a Presbyterian-sponsored settlement house based in the West Town neighborhood of Chicago, concerning its administration, fund-raising, training of social workers and religious service workers, welfare services, day
Correspondence, newspaper clippings, meeting minutes, journals and magazines, legal documents, and other papers of Dempsey J. Travis, an African-American real estate developer, mortgage broker, author, and civil rights advocate. The collection largely consists of correspondence regarding the United Mortgage Brokers of America (UMBA), which Travis established and served as president (ca. 1961-1970). Also included are correspondence and administrative files of
Correspondence, playbills, photographs, newspaper clippings, and other materials concerning the work, career, and interests of author and oral historian Louis "Studs" Terkel. The collection contains interview transcripts and manuscripts for a number of Terkel's books including "Division Street" (1967), "Hard Times" (1970), "Working" (1974), "American Dreams" (1983), the Pulitzer Prize winning "The Good War" (1984) and "Race" (1992).
Correspondence, mimeographed and printed material, certificates, posters, phonograph records of speeches, minutes of meetings and conventions, scrapbooks, and other papers relating to activities of Mrs. Gaines, a leader in local, state, and national organizations of African American club women, Chicago social service organizations, and the Republican Party. Topics include the civil rights movement; her service as president of the National
Correspondence, reports, research files, periodicals, news releases, news clippings, interview transcripts, mailing lists, data sheets, and other materials related to the Chicago Reporter organization as well as its publications concerning civil rights issues within the Chicagoland area. Contained are several research documents on Chicago's handling of race relations, involving the minority populations' rights and roles as they relate to city
Correspondence, board meeting minutes, research files, newspaper clippings, reports, observation notes, and other papers of Charlotte E. Senechalle, primarily relating to her work with school improvement and the conditions of the Cook County Department of Corrections. Included are materials regarding Senechalle's work with the Citizens Schools Committee, such as meeting minutes (1988-1991), financial records, and observer reports regarding the Chicago
Correspondence, memoranda, reports, minutes, financial records, press releases, and topical files of the Uptown Chicago Commission (UCC), a representative community organization, founded in 1955, in the Uptown neighborhood of Chicago (Ill.) to serve as a forum for communication and as a catalyst for action for Uptown residents, community organizations, institutions, and businesses. Also present in the collection are reports, proposals,
Meeting minutes, reports, correspondence, legal documents, newsletters, press releases, newspaper clippings, neighborhood maps, publications, and other records of the Lawndale Community Committee (LCC), a Chicago (Ill.) neighborhood organization that sponsored programs and activities associated with the Fillmore Youth Center. Includes materials regarding consultant director John T. Harris; and administrative files involving other Lawndale organizations, such as the Near West Side
Committee reports, correspondence, financial records, fundraising and publicity materials, meeting agendas and minutes, news clippings, newsletters, petitions, press releases, surveys, and other records related to daily operations, program planning, and projects of the Logan Square Neighborhood Association (LSNA), a nonprofit community organization serving the Logan Square community in Chicago (Ill.). Topics include race relations, education, school desegregation, public health, transportation,