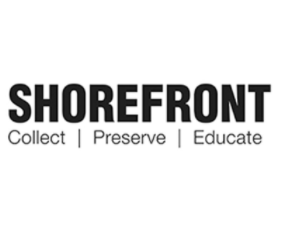 Shorefront Legacy Center
2214 Ridge Avenue, Evanston, IL 60201
Results 1 to 9 of 9
Alice Lucille Tregay (Hicks) was born November 14, 1929 in Evanston, Illinois. She is one of three siblings; she has three children with her husband James Tregay, and has six grandchildren. She attending Evanston Township High School and later graduated from Roosevelt University. Throughout her life, Tregay was known as a political activist, advocating for civil rights issues. She worked
Between 1909 and 1969, the Emerson Street YMCA served Evanston's African-American community. The Emerson Street YMCA Collection was intentionally assembled by Shorefront Legacy Center in an effort to represent the history of the YMCA. Some original photos and documents exist, but the collection primarily contains photocopied items that detail the YMCA's history. The collection spans from 1900 to 2010, with
Lorraine Morton is known as an educator and the first African American Mayor in Evanston, Illinois. She worked with many non-for-profit groups to advocate for the education of Evanston residents. This collection spans from 1942-2011 and contains Morton's personal and professional papers.
The National Association for the Advancement of Colored People was founded in 1909, "to ensure the political, educational, social, and economic equality of rights of all persons and to eliminate race-based discrimination." After the establishment of the national organization, smaller chapters were formed to provide a sense of community and belonging to the larger entity. Founded in 1928, the Evanston
The Norshore music collection includes music by Evanston, Illinois musicians who recorded music from 1947-2009. The music collection consists of commercially successful artists, such as Patti Drew, as well as local up and coming artists, such a MC Longshot (a.k.a. Chad Helsup). The music includes a variety of genres.
The Links, Incorporated is an African American professional women's organization founded in 1946 with chapters throughout the United States. The North Shore Illinois Chapter of the Links, Inc. was established in 1972, encompassing members in Chicago's suburban northern and northwest suburbs. The collection was assembled by Shorefront Legacy Center with the majority of the collection coming from North Shore Links
The Obituary and Funeral Program collection is comprised of almost 1200 African American obituaries, funeral programs, funeral hymns, and thank you cards and letters from Evanston and the North Shore area. A database of the holdings is available onsite at Shorefront Legacy Center for use by researchers. The materials span from 1941 to 2012.
The Shorefront Legacy Center Research Files collection consists of material gathered on a variety of subjects relating to the African American experience, especially in Evanston, Illinois and its surrounding suburbs. The collection spans from 1880-2011 and includes writings, newspaper clippings, church bulletins, notes, exhibit material, photographs, and oral histories relating to African Americans in the Greater-Chicago area.
The Social and Civic Clubs and Organizations collection is comprised of files, compiled by Shorefront Legacy Center, documenting the history, events, and members of Illinois' North Shore, African-American clubs and organizations.