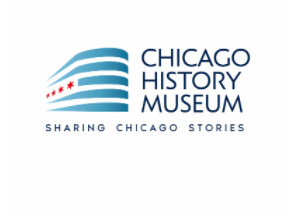 Chicago History Museum
1601 N. Clark Street Chicago, IL 60614
Results 1 to 25 of 400
Document entitled: "A division of the Negros made, and agreed to between Colo. George Lee and the brothers of the deceased Majr. Lawrence Washington." Lists enslaved people by name with the monetary value of each in two columns as belonging to Col. Lee's part or to the estate's part. On verso, endorsed by George Washington: "Papers relating to the several
Achen, an Ohio regimental surgeon at the Union lines before Vicksburg, describes recent events of the siege, such as Union naval attempts to break the Mississippi blockade, a speech by General Thomas on abolition, and the formation of African American regiments. On verso is a map in pencil of Vicksburg and vicinity, with various fortifications and encampments indicated. Also includes
Mobile, Alabama. State and County taxes for the year ending March 1864, receipted by H.T. Gaines, Tax Collector.
Bill of sale; receipt for $40,000 for purchase of 44 enslaved Black people named and aged as follows.. warrant said people were to be "slaves for life and free from all blemish."
Contemporary copy of petition from Fort de Chartres, by Abbé Forget du Verger, Vicar General of the Mission of Illinois, to manumit three enslaved African American people belonging to the Mission; petition addressed to Neyon de Villiers an Bobé Desclouseaux. Petition granted. Rewritten by Bobé. Further certification signed by Francisco Cruzat, Mar. 3, 1787.
New Haven; Receipt for £25 to enslaver Joshua Chandler for his purchase of enslaved Black girl "[Peg], supposed to be about nine years old." [Peg] was sold by the state of Connecticut for forfeit of the debt of Stephen [Wit]. Receipt is signed by Abraham Augur.
Primarily depicts union meetings, conferences, conventions, in Chicago and other cities; and leaders of the International Fur and Leather Workers Union (I.F.L.W.U.) and the Amalgamated Meat Cutters and Butcher Workmen of North America while Feinglass served as I.F.L.W.U. president (1954-1955) and international vice-president of Fur & Leather Dept. of Amalgamated Meat Cutters (1956-1980). Includes a few photographs of demonstrations by
Correspondence, speeches, articles, memoranda, reports, reference materials, U.S. Federal Bureau of Investigation file spanning four decades on Feinglass's alleged left-wing activities, and bound vols. of periodicals Fur Worker and Fur and Leather Worker, issued by International Fur Workers Union of the United States and Canada and its successor International Fur and Leather Workers Union of the United States and Canada.
In 1968, five Black Chicago police officers founded the Afro-American Patrolmen's League (AAPL; renamed the Afro-American Police League in 1979 and later, the African American Police League), with the stated purpose of establishing a greater degree of professionalism in law enforcement, to elevate the image of the African American police person in the African American community, and to eliminate police
The mission of African American Family Services (AAFS) is to help the African American individual, family and community to reach a greater state of well being through the delivery of community-based, culturally-specific chemical health, mental health, and family preservation services.
Writings by Alfred Clark Hills, including long poems: "John Smith" and "Love is Life"; description of an incident at the Battle of Fair Oaks (n.d., 6 p.); and "Fifteen months with the Army of the Potomac", fruitless marches and futility of the campaign plus miscellaneous letters (1861-1862; incomplete; ca. 460 p.), a reminiscence about his Civil War service; plus a
Correspondence, meeting minutes, membership records, newspaper clippings, financial materials, photographs, event materials, and other records of Alpha Gamma Pi, an African American sorority organized to honor progressive women, serve as role models, and provide college scholarships. Programs recognized women for their academic and social achievements, especially those from low-income backgrounds. Included are by-laws, directories, resumes, treasurer reports, receipt books (4
Includes photographs related to the activites of the Amalgamated Clothing and Textile Workers Union. Images include groups pf people assembled for lectures, portraits of union leaders, and group portraits of union members. Also includes several views of union members at demonstrations and political rallies. There is also an album of group portraits taken at annual conventions held in Chicago and
Correspondence, legal files, topical files (especially 1968-1974 from Tom Herriman's office), pamphlets, and four scrapbooks of the Chicago and Central States Joint Board, as well as correspondence and minutes from various locals of the Amalgamated Clothing and Textile Workers Union, AFL-CIO, including: Local 6 minute and cash books (in Czech), 1919-1940; Local 39 minute books, 1922-1927 and 1939-1949; Local 61
Black-and-white photographic prints, contact sheets (one color), and negatives depicting the activities of the Amalgamated Clothing and Textile Workers Union, including union actions, meetings, and union members. Also includes several views of union members at demonstrations and political rallies. There is also an album of group portraits taken at annual conventions held in Chicago and New York between 1920 and
The Amalgamated Meat Cutters and Butcher Workmen of North America and the United Packinghouse Workers of America coordinated collective bargaining efforts ca. 1953. The two unions merged in 1968.
The American Association of University Women (AAUW), Chicago Branch was formed in 1889. Prior to 1921, the AAUW was known as the Association of Collegiate Alumnae. The Chicago Area Council was created in June 1969 by the Illinois State Division of the AAUW. The relationship between the Chicago Branch and the Chicago Area Council is not known.
Materials created by several organizations, including American Civil Liberties Union, Chicago Chapter executive committee minutes (1950-1952) and press releases (1950s); Chicago Council Against Racial and Religious Discrimination board minutes (1950-1952); Chicago Committee on Christian Race Relations minutes (1950); Local Community Research Committee annual report (1927-1928); and 3 typed essays by S.F. Rigg: "The Chicago Flat Janitors Union," "The Journeymen Barbers
Correspondence, account sheets, constitution, instructions to agents, letters of introduction from the Board of Managers, and other materials of the American Colonization Society. Topics include the formation of auxiliary societies, importance of suppressing the slave trade, African settlements, fund-raising, and captured Africans recommended to the attention of the society after they have been discharged from the U.S. Correspondents include Dr.
Correspondence, certificates, muster rolls, military reports, and other documents, including many fragmentary items, relating to Andrew Jackson and various phases of his life and times. Most Jackson correspondence is composed of incoming letters to him. About 34 items in the collection are handwritten or signed by Jackson. Topics in the collection include Jackson's military career, his business affairs, real estate
Autobiographical data sheets, brochures, and sundry personal papers of Ann C. DeRamus, a Chicago social worker. Many items are photocopies of originals retained by Ms. DeRamus.
Views of residents of Chicago Housing Authority's Ida B. Wells, Clarence Darrow, and Madden Park Homes. Includes informal portraits of residents inside and outside their apartments as well as exterior views of the buildings, including scenes of building demolition and residents with Congressman Barack Obama. The artist's statement as well as detailed descriptions and narratives of the photographs by Smith
St. Louis; Manumission of enslaved woman named Catherine, by her enslaver, Antoine Roy; document signed also by M.P. Leduc, Mozzell and Amos Stoddard.
Correspondence and other papers relating to Carey's activities as a lawyer, politician, and alderman (1947-1955) of the 3rd ward in Chicago; member (1955-1961) of the President's Committee on Government Employment Policy; and pastor of Quinn Chapel (African Methodist Episcopal Church). Collection includes papers of his father, Bishop Carey. Topics include the younger Carey's 1949 efforts to have the Chicago City
Photographs primarily from Carey's professional life as a lawyer and politician prior to his election as Cook County Circuit Court judge in 1966. Includes photos of Presidents Coolidge (with Rev. Archibald J. Carey, Sr.), Eisenhower and Nixon (prior to his presidency), and U.S. Senator Everett Dirksen. Several scenes show Eisenhower campaign participants. Includes formal and informal portraits of Carey and