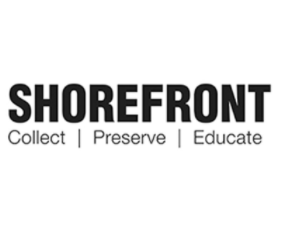 Shorefront Legacy Center
2214 Ridge Avenue, Evanston, IL 60201
Results 1 to 9 of 9
African Americans--Social life and customs (9) x
Shorefront Legacy Center (9) x
clear facets
The Evanston-area Lifestyle Publications collection is comprised of issues of local interest magazines, Exposure and What's Happening. Published monthly, these publications report on community happenings, local activities, music, church, and business news.
Eunice Harper Winston married William Harper and had three daughters, Effie, Carrie, and Sarah, before moving to Evanston, IL. Effie married Fred Brooks and had two sons, Fred Jr. and Lawrence (Larry). The Harper Family Collection consists of correspondence, figure drawings, photographs, wedding invitations, memorial folders, a beauty culturist license, business cards, a book of parables, and several yearbooks.
The Horace S. Graves, Jr. (1897-1981) papers are comprised of materials documenting Horace S. Graves, Jr., who was an African-American funeral director, real estate agent, and insurance salesman in Evanston, Illinois. He was an active member of several organizations including: Ebenezer A.M.E. Church, Norshore Twelve, Inc., and the American Legion. The collection material dates from 1923 to 1981 and focuses
Larry Brooks is an Evanston photographer and videographer. For more information, see his website: www.larrybrooksphotography.com
Lun Ye Crimm Barefield was the College and Career Center Coordinator at Evanston Township High School from 1977 to 2000. Her husband, Morris Barefield, was a math teacher and was the first African-American teacher at New Trier High School. The Lun Ye Crimm Barefield Collection spans from the 1940's to 2005, and consists of newspaper clippings, historical memorabilia, photographs, and
The Norshore Twelve, Inc., a social and civic club in Chicagoland's North Shore region, was formed in 1950 and remained active until 1981. The collection consists of newspaper clippings, artifacts, organizational material photographs documenting the activities of North Shore Twelve and the annual Norshore Debutante Cotillion.
The Obituary and Funeral Program collection is comprised of almost 1200 African American obituaries, funeral programs, funeral hymns, and thank you cards and letters from Evanston and the North Shore area. A database of the holdings is available onsite at Shorefront Legacy Center for use by researchers. The materials span from 1941 to 2012.
Sigma Pi Phi is a post-collegiate African-American fraternity that was founded in Philadelphia, Pennsylvania in 1904. It was the first African-American Greek-lettered organization formed in the United States. The Sigma Pi Phi Fraternity, Delta Alpha Boulé chapter was founded in Evanston, Illinois in January of 1990 to promote and continue the fraternal philosophy on a local level. This chapter encompassed
The Social and Civic Clubs and Organizations collection is comprised of files, compiled by Shorefront Legacy Center, documenting the history, events, and members of Illinois' North Shore, African-American clubs and organizations.